A Bed of Scorpions
, by Judith Flanders (Minotaur Books, March 1, 2016)
Samantha "Sam" Clair is an editor at a small London book publisher. The constants in Sam's life are her colleagues, her powerful solicitor mother, Helen, her fatherly upstairs neighbor, Mr. Rudiger, and now her boyfriend, Jake, a homicide detective with London's Metropolitan Police. If you want to know how Sam came to be in a romance with a police detective, read the first book in the series,
A Murder of Magpies
.
All seems well in Sam's life this London summer. The weather is fine, her relationship with Jake has reached the almost-living-together stage, and the only fly in the ointment is the concern at the office that their company might be sold. That is, until Sam has lunch with an old friend, Aidan. Aidan, an art gallery owner, is distraught over his business partner's having just been found shot.
Is it suicide, murder? No surprise, Jake is assigned to investigate and, of course, questions arise about whether this could have something to do with the gallery and Aidan. Since Aidan isn't just an old friend of Sam's, he's a former boyfriend, things quickly become awkward with Jake. Is it her desire to help Aidan that makes Sam start asking questions, or is it her crime fiction addiction that compels her? For whatever reason, she's soon knee-deep in her own investigation.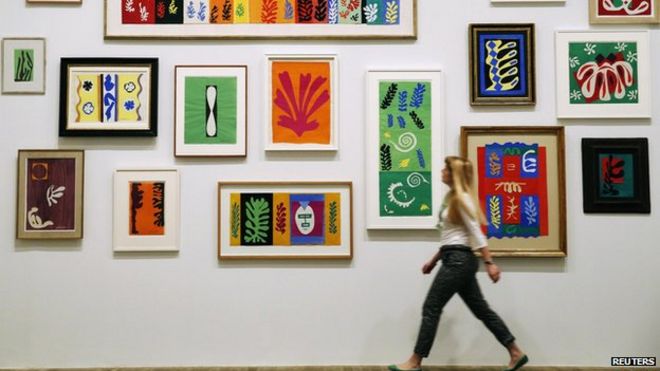 Sam is an entertaining character. She's the opposite of her super-confident, supremely groomed, socially connected powerhouse of a mother. Sam is a klutz, her wardrobe is marginal, she likes to lounge around at home, reading and going to bed early. She's an amusingly snarky observer of her own foibles and everyone else's.
Read the book
Though this is a cozy mystery, that doesn't mean it's just a bit of fluff. The plot is engrossing, with clever twists and turns, and details about the inside workings of art dealerships and publishers that are informative and add unique features to the story. And I can't tell you anything about the climax except that it's both inventive and hair-raising.
It's not absolutely necessary to read the first book in the series before this one, but it's a good idea if you can.
Image sources
: Amazon.com, bbc.co.uk, Wikipedia.