Is it just me, or do you see many more protagonists tottering into your crime fiction? It's as if the older characters get, the more likely they are to become mixed up with murder. Take retired American watchmaker Sheldon Horowitz, who does the usual octogenarian thing of moving closer to family, who live in Oslo. Then Sheldon must take to the river to elude a murderer and the police (see the review of Derek B. Miller's
Norwegian by Night
here
). Another example is Daniel Friedman's 87-year-old Buck Schatz, a long-retired Memphis cop. Buck has a few memory issues and lives in an assisted living residence with his wife but his friends and grandson still expect him to go after Nazi treasure (see the review of
Don't Ever Get Old
here
). Even reaching the century mark doesn't save you from involvement with crime if you're world-famous demolitions expert Allan Karlsson (see
here
for review of
The 100-Year-Old Man Who Climbed Out the Window and Disappeared
by Jonas Jonasson).
Of course, if you're only in your 60s you're a spring chicken by comparison. Inger Ash Wolfe's Det. Inspector Hazel Micallef recuperates from back surgery and a prescription pills addiction in the basement of her ex-husband's and his new wife's house. As if that isn't hard enough, she's passed over for promotion during the reorganization of the Port Dundas, Ontario police force. Since Hazel's 87-year-old mother is still feisty, we have reason to hope Hazel will stick around. Ian Rankin's maverick-y Edinburgh cop, John Rebus, finds retirement not his thing. He works as a civilian volunteer (
Standing in Another Man's Grave
) and then rejoins the force (
Saints of the Shadow Bible
). Chief Inspector Reginald Wexford retired but is available as a consultant for his replacement, Mike Burden, when a controversial vicar is murdered in Ruth Rendell's
No Man's Nightingale
. I'm all for these older sleuths who have been dinged up by life. If they've become more philosophical or have developed a blacker sense of humor over the years, so much the better.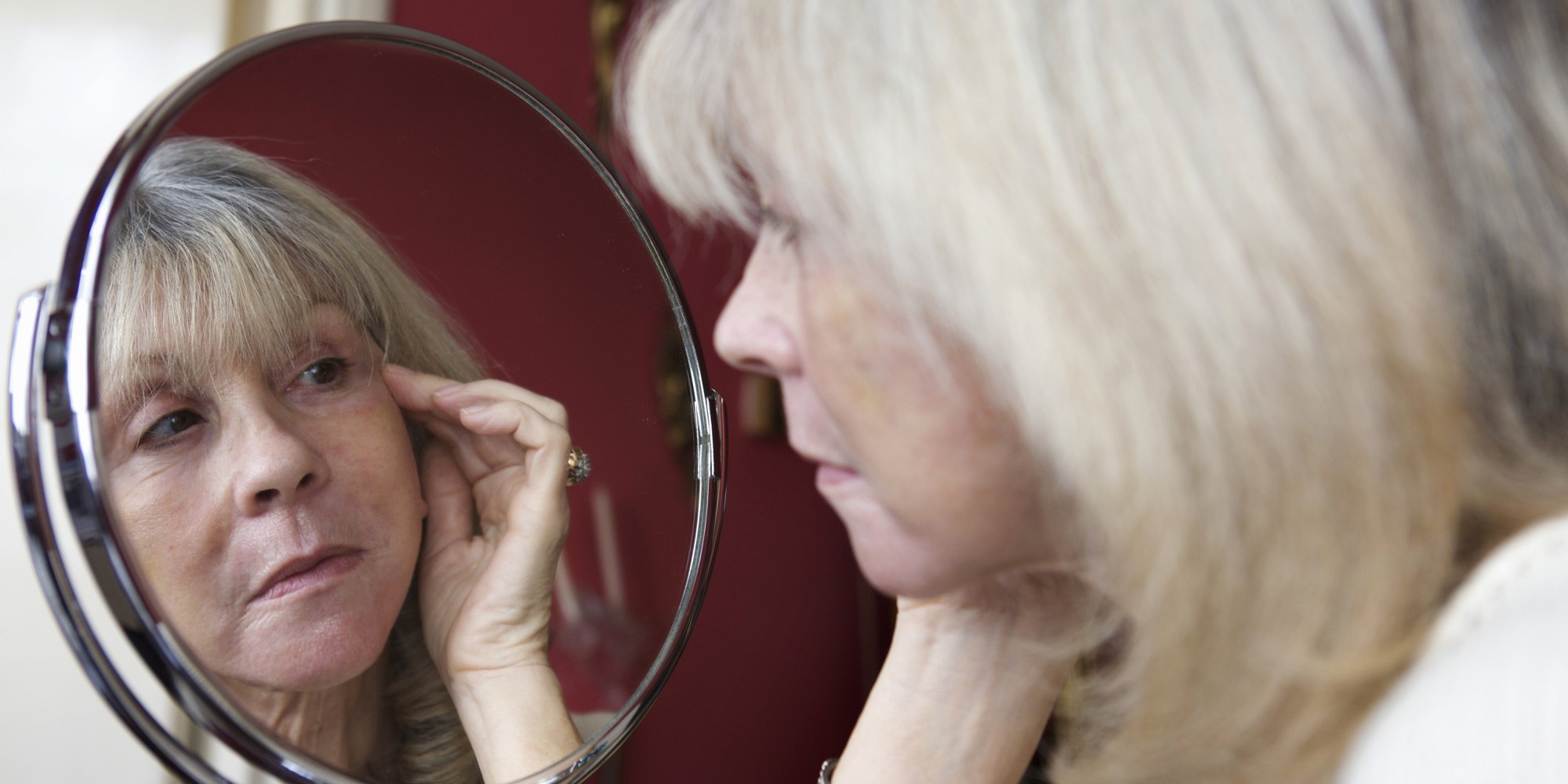 One of the most appealing sleuths going on 60 is Brigid Quinn. By the time Brigid is forced out of the FBI, she is 58. She has worked decades undercover, specializing in serial killer investigations. Brigid's prettiness and small size make her appear the perfect victim but she is brave and more than competent. She grew up in a family held together by her mother. They are loners and incredulous when one of them announces he or she has a friend. The Quinns have a long tradition of law enforcement careers although Brigid sees herself and her relatives as similar to the criminals they pursue. There's little empathy available so you "toughen up," she says. "The men in our family were never much for conversation that wasn't yelled. Imagine someone barking their good-nights and you get the picture."
Elsa Lanchester in Bride of Frankenstein?
After her retirement, Brigid settles down in Tucson, Arizona and marries for the first time. Her husband, Carlo DiForenza, is an ex-Catholic priest turned philosophy professor. Brigid, accustomed to keeping secrets, initially keeps him in the dark about her FBI career. They have a pair of pugs whom Brigid names jointly "the Pugs," and describes the female as "looking up at me with her buggy eyes like a terrified Elsa Lanchester meeting her new husband." Brigid is a complete klutz in the kitchen although she appreciates good food and wine. She and Carlo have come to a religious compromise. They attend an Episcopal church headed by Elias Manwaring, whose rambling sermons Brigid reports "made you want to stand up from your pew and shout, 'Shut the fuck up, already!'"
Brigid wears her prematurely white hair in a pony tail and is proud of staying in shape. Looking back on her undercover days when she occasionally worked as a stripper, she tells us, "It's hard not to grow comfortable with your own skin once you've pole-danced in public. That Mafia hit man never dreamed a Fed could writhe that way." She volunteers at a shelter for abused women, teaching them self-defense. Brigid also occasionally does private investigations.
We first see Brigid through the eyes of serial killer Gerald Peasil in Becky Masterman's first book,
Rage Against the Dying
(Minotaur Books, 2013). She is rock hunting along a dry river bed and Peasil thinks she's a "hot granny" just made for a session in the back of his specially fitted-out van. Peasil gets Brigid into the back of the van all right but the rest of the session doesn't match his expectations.
The aftermath of Brigid's meeting with Peasil becomes only one of several interesting threads in the story's plot. The FBI has arrested Floyd Lynch, the self-proclaimed Route 66 killer. Brigid isn't so sure Lynch is the man. She is personally invested in this case because her protégée, Jessica Robertson, disappeared while working undercover. When new evidence appears, Brigid swings back into action to re-think the case with FBI agent Laura Coleman.
Rage Against the Dying
, a finalist for seven 2014 crime fiction awards, is riveting and creepy without being nightmarish. Masterman is a former editor of medical forensics textbooks and she uses the desert around Tucson to great effect.
The second book,
Fear the Darkness
(Minotaur Books, January 2015), is psychological suspense that begins with a wounded Brigid in the trunk of a car and then goes back for a recounting of her investigation into teenager Joe Neilsen's accidental drowning. Brigid hasn't been herself lately. She still does an automatic threat assessment at large public gatherings, even if it's a charity fundraising, but she's suffering from undiagnosed symptoms that include nausea, weakness, anxiety and hallucinations. Gemma-Kate ("GK") Quinn, Brigid's 18-year-old niece, has been living with her and Carlo since her mother's death in order to establish in-state residency at the University of Arizona. Brigid observes GK's interest in toxicology, her Quinn-ish lack of empathy and other behaviors and wonders if she's invited a psychopath into the house.
While many reviewers enjoyed
Fear the Darkness
, it didn't work as well for me. I was disappointed by the efforts to shift suspicion and Brigid's overly talky narration; however, I really like Brigid and I'll look forward to Masterman's next in the series.
I assume the bride is meeting her new husband.