Are you ready for some TV crime? Most people watch a lot less TV in the summer, but I (for one) like to watch something in the evening after a hard day of yard work or even just lazing around outside. Unfortunately, the pickings are slim this time of year. There are two British crime series now available, though, that might just fit the bill.
For some people, all you need to know about
Broadchurch
, on BBC America, is that it stars David Tennant. Scottish actor Tennant is best known as the tenth Doctor Who, and for his critically-acclaimed turn as Hamlet for the Royal Shakespeare Company's 2008 season.
David Tennant as DI Alec Hardy and Olivia Colman as DS Ellie Miller
In
Broadchurch
's eight-part miniseries, Tennant plays Detective Inspector Alec Hardy, who is new to the beautiful coastal town of Broadchurch. Hardy's start is rocky, because he's partnered with Detective Sergeant Ellie Miller, who had every reason to think she was going to win promotion to the DI job.
Their partnership begins with a sensational and tragic case. A boy named Danny Latimer is found dead on the beach, a murder victim. What could have made Danny leave his home in the middle of the night? What could possibly have led to the killing of an 11-year-old boy? What is his best friend hiding? For that matter, what is his father hiding? The anticipation in the UK about the answers to these questions reached "Who shot J.R." proportions earlier this year. (Yes, that means a little Googling will reveal all, but you wouldn't want to spoil this for yourself, would you?)
This description of the show's premise might make it sound a lot like
The Killing
, but there is one immediately apparent difference. While
The Killing
(the US version, that is) is set in a Seattle that seems to be in permanent dark and wet, Broadchurch is often ridiculously sunny.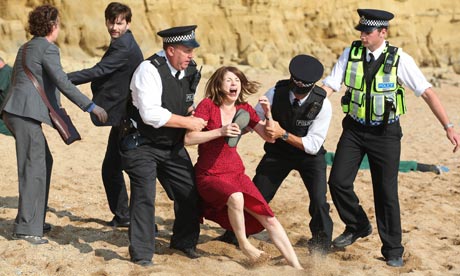 Still, like
The Killing
,
Broadchurch
's agenda reaches a lot further than the finding of a murderer. It's about the aftermath of the murder, its effect on the victim's family and friends, and the long-buried secrets that will be unearthed through the investigation.
Fox has already announced that it will produce an American adaptation of the story. Given the usual history of these efforts by network TV, I'll put my money on the original. You can watch it on Wednesday nights on BBC America. The first episode aired on August 7, but will be re-run several times, so you have plenty of time to catch it before the second episode comes along next week.
Did you know that actress Gillian Anderson of X-Files fame spent most of her early childhood in England? She was born in Chicago and, after 10 years in England with her family, completed her schooling in Michigan. She has an impressive ability to switch back and forth between American and English accents. This has come in handy in her acting roles, including her new five-part series,
The Fall
.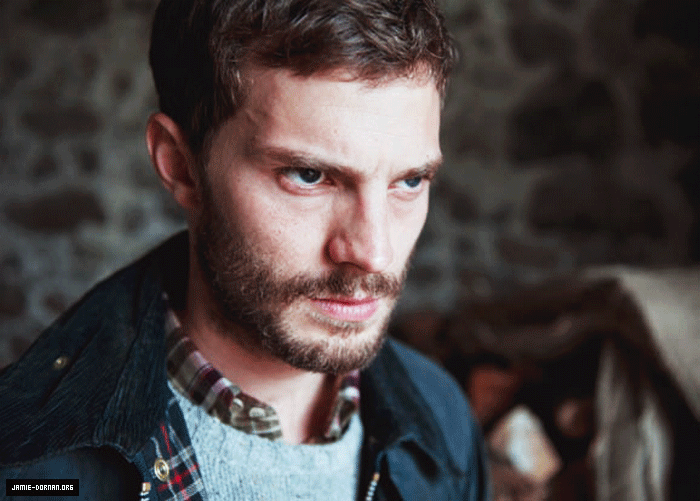 Jamie Dorman as Paul Spector
In
The Fall
, Anderson stars as Detective Superintendent Stella Gibson of London's Metropolitan Police. She has a particular expertise in psychology and is called in to assist with a string of unsolved killings in Belfast, Northern Ireland. The killer, who is known to the viewer from the start, targets young professional women.
The Fall
was a ratings hit this spring in the UK, and a second series has been announced. It's not surprising it was picked up to be shown in the US, but the surprise is that it's not on Masterpiece Mystery or BBC America. Instead, the entire five-part series can be viewed in its entirety on Netflix's "Watch Instantly" streaming video service.
Gillian Anderson as DCI Stella Gibson and
Archie Panjabi as pathologist Paula Reed Smith
Making an entire series available at once seems to have worked well for Netflix with its recent production of
House of Cards
, starring Kevin Spacey. And it may well work here. I already know of a couple of people who sat down to check out the first episode and didn't quit watching until the end.
I am not a fan of serial killer stories, and especially not of stories about violence against women, but I'm hearing so many good things about Gillian Anderson in this role that I'll have to give it a try.