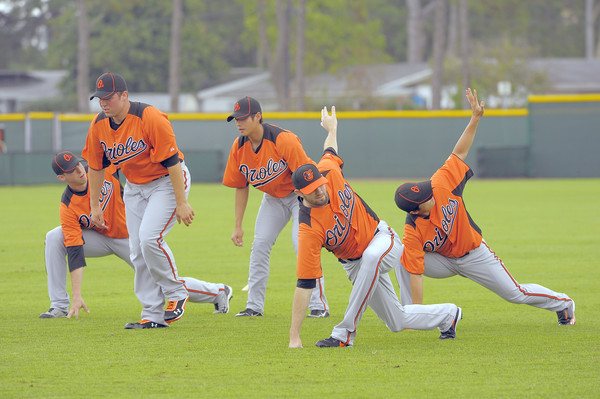 My mornings begin with baseball spring training. That's how I think of it, anyway. I'm the coach, and my team is a pair of American crows. Batting and throwing might not be beyond them, but teaching them is beyond me. We settle for working on fielding. To begin, my fielders swoop down from a eucalyptus tree limb, where they've been waiting and yelling they're ready. (Well, that's my interpretation of "caw caw.") They waddle quickly across the driveway and face me. I toss a piece of dog kibble to each player. After they've warmed up by fielding a few more, we switch to a couple of unsalted shelled peanuts. They show a lot of hustle, and their skills and confidence have improved. I'm pleased, and they seem proud. On a few occasions when I've been pressed for time, I've had to cancel practice and just offer their kibble and peanuts in two small piles. It may be my imagination, but they look disappointed as their coach walks back inside.
Let's see if we can find some books that won't disappoint.
I hope you're familiar with David Vann, whose fiction often features characters struggling with their pasts. In a collection of semi-autobiograpical short stories and a novella,
Legends of a Suicide
mythologizes the death of Vann's Alaskan father. Read this masterpiece even if you never read short stories.
Vann's
Aquarium
(Atlantic Monthly Press, March 3) features an adult, Caitlin Thompson, who looks back at life in the early 1990s when she is a sweet 12-year-old girl. After school, Caitlin loses herself in a strangely beautiful world at the Seattle Aquarium while she waits for her single mother, Sheri, to get off work at the docks. One afternoon, Caitlin meets an old man who shares her fascination with the fish. The man is not a pedophile, but his friendship with Caitlin re-opens old wounds for Sheri.
Like
Aquarium
, Paolo Bacigalupi's thriller,
The Water Knife
(Knopf, May 26), is generating a lot of buzz. It's set in the near future, when water means power in the drought-devastated American Southwest. The Southern Nevada Water Authority employs Angel Velasquez, "detective, assassin, and spy," to ensure water flows to keep desert real estate developments green. When the agency hears rumors of a new water source in Phoenix, it dispatches Angel to investigate. He finds more than he bargains for. This book promises corruption, dirty tricks, violence, and shifting alliances and makes me think it's time for another viewing of
Chinatown
.
The Fair Fight
(Riverhead, April 14), Anna Freeman's first novel, looks irresistible. It's not what you think about when you hear the term "historical fiction"; it's set in the world of female prizefighters and their patrons in late 18th-century England. Yes, boxing matches between women were popular entertainment then for both working and upper classes. The novel has three narrators: George, who gambles on the fights; Ruth, whose birth in a brothel and unattractiveness seem to guarantee a life of menial work; and Charlotte, who was born in a manor house.
Kirkus Reviews
says, "Great characters and wild turns of events make this book a knockout." (Ouch.) The publisher suggests it for those who liked Sarah Waters's
Fingersmith
or Michel Faber's
The Crimson Petal and the White
.
William Deverell's criminal law practice in British Columbia, Canada, has inspired his Arthur Beauchamp books. Beauchamp is a crafty lawyer, but he's also kinda neurotic and an alcoholic, and his personal and professional lives go well with dollops of satire.
Sing a Worried Song
(ECW, distributed in the USA by Legato Publishers Group; April 14), the sixth series book, is based on a thrill murderer Deverell successfully prosecuted in the 1980s. You'll usually find Beauchamp working for the defense, but in 1987 he decides to prosecute Randolph Skyler for murdering a clown. (I can only imagine how Deverell will create those courtroom scenes.) Years later, Beauchamp is retired, happily remarried, and messing around as a farmer on Garibaldi Island, off the British Columbia coast, when he reaps the whirlwind of the Skyler case.
How many of you see the word "Bookaneer" in that title,
The Last Bookaneer
(Penguin, April 28), and immediately want to read Matthew Pearl's book? It made me even more determined when I saw early reviewers' comments such as "it reads like a Wilkie Collins novel" and "for fans of
The Shadow of the Wind
, by Carlos Ruiz Zafón." Here's the scoop: Lax copyright laws and readers' insatiable demand encourage literary pirates (bookaneers) to steal manuscripts and publish them without the author's permission. A Robert Louis Stevenson might become famous, but he doesn't become rich. At the turn of the 20th century, a literary heist prompts an international treaty to bring the bookaneers' days to an end.
Whoo boy. I have a very difficult time reading if there's a threat of danger to animals; however, I must read Christian Kiefer's
The Animals
(Norton/Liveright, March 23). Kiefer has been praised for his vivid and poetic writing, and
Publishers Weekly
calls this book "a mesmerizing literary thriller." It's set in the savage winter of rural Idaho, where Bill Reed dates a local veterinarian and pays penance for the criminal life he led in Reno, Nevada, by caring for injured animals at a wildlife sanctuary. Unfortunately, sometimes no matter how badly a person wants redemption, it ain't gonna happen. A childhood buddy gets out of prison, and first on his agenda of vengeance is a trip to see ol' Bill.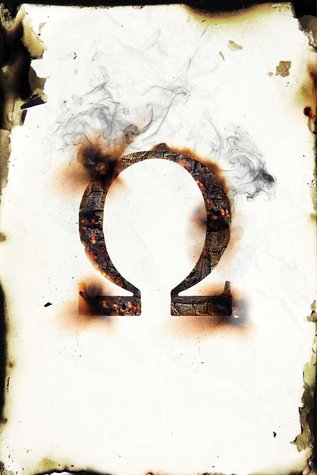 Poet Francesca Haig looks 400 years into the future and visualizes a world ravaged by fire in
The Fire Sermon
(Gallery/Simon & Schuster, March 10). Radioactive fallout has ceased, but now everyone born has a twin. There is nothing physically wrong with the Alpha twin; the Omega twin is deformed in some way. Under the apartheid system, the Omegas are powerless and shunned, although the special bond between twins is apparent at death. Strangely, when one twin dies, the other dies, too. Zach and Cass are unusual twins: Cass's deformity isn't visible, but consists of an ability to look into the future and see places she's never visited. While Zach gains power in the Alpha Council, Cass can see an island where Omegas plot an uprising. This book is the first in a new post-apocalyptic trilogy.
And I thought Freeman's
The Fair Fight
was unusual historical fiction! In
Viper Wine
(Hogarth, April 14), first-time novelist Hermione Eyre combines historical facts of the 17th century with "anachronistic imaginings" such as binary code, Groucho Marx, and microscopes. As England slips into civil war during the reign of Charles I, famous beauty Venetia Stanley consults apothecary/quack Lancelot Choice for help in slowing the aging process. Meanwhile, Venetia's besotted husband, brainiac explorer Sir Kenelm Digby, consults a celestial obelisk and sees discoveries of the future. One can see a lot of parallels between the quest to stay young and political maneuverings in our 21st century and this imaginative royal court. It looks like a helluva fun book.
Our final six novels for today aren't crime fiction, but I want you to know about them. Chigozie Obioma's first novel,
The Fishermen
(Little, Brown, April 14), involves the effect of a madman's prophecy of violence on a close-knit family of four brothers in 1990s Nigeria. One early Goodreads reviewer describes Obioma's language as "absolutely beautiful, almost unique." This is a writer who might be worth watching.
Toni Morrison needs no introduction; she's one of our most beloved novelists. Her
God Help the Child
(Knopf, April 21), about how a childhood haunts an adult, is gathering Morrison's usual raves.
The lives of a blackmail victim and a man bent on vengeance intersect in Nobel Prize-winner Mario Vargas Llosa's
The Discreet Hero
(translated from the Spanish by Edith Grossman; Farrar, Straus and Giroux, March 10).
Here are three that may––or may not––be right up your alley. Hanya Yanagihara's
People in the Trees
(Doubleday, 2013), an anthropological adventure novel centering around a collision of two cultures, earned her many fans. Her
A Little Life
(Doubleday, March 10) concerns four friends, one of whom suffers like the Bible's Job. Early reviewers mostly praise it as painful, but very worthwhile reading; however, some say the substance abuse, self-harm, and sexual and psychological abuse are too much.
Kazuo Ishiguro never writes the same book twice, although he's always interested in looking at memory and denial. The author of
Never Let Me Go
and
The Remains of the Day
heads into Arthurian legend land with
The Buried Giant
(Knopf, March 3). Michiko Kakutani's
New York Times
review is scathing, although
Kirkus Reviews
and
Publishers Weekly
give it starred reviews for excellence.
You might already be familiar with way-out-there novelist Mark Z. Danielewski, whose strange haunted-house tale,
House of Leaves
, is approximately 725 pages. Apparently, that was only a warm-up, because his current project,
The Familiar
, is a whopping 27 volumes. On May 12, Pantheon/Random House releases
Volume 1: One Rainy Day in May
. It's an 880-pager that "ranges from Mexico to Southeast Asia, from Venice, Italy, to Venice, California, with nine lives hanging in the balance, each called upon to make a terrifying choice." Reviewers' takes cover the territory from "a tour de force" to "faux profundity." If you're looking for an avant-garde doorstopper, check it out.