The Three-Day Affair
by
Michael Kardos
If you're lucky, you have no personal experience with the proverb "With friends like these, who needs enemies?" You can count on your friends to cheer your successes, help you mop up your messes, and forgive you for liking bad movies. If they catch you careening off the rails, they yank you back on. Before the weekend events of Michael Kardos's
The Three-Day Affair
, narrator Will Walker would probably have agreed.
Will and three other young men became very close friends at Princeton University. Every year since they graduated nine years ago, these best buddies reunite for a weekend of golf and conversation. This year, rather than meeting at a luxurious resort, Will asks them to come to his home in suburban New Jersey. He's a sound engineer at a third-rate recording studio, and he's trying to save money to start his own small record company. He feels a little bad requesting this, because his friends are past scrimping and saving. Jeffrey Hocks, married to Sara, the most beautiful woman of their Princeton class, earned $30 million in a dot-com company's stock before he was age 25; Nolan Albright is a wealthy Missouri farmer's son who's now running for a seat in the U.S. House of Representatives; Evan Wolff is overloaded with work, but he'll make partner at his high-powered Manhattan law firm. Despite his embarrassment, Will is confident Jeff, Nolan, and Evan will not only understand, but they'll also be happy to invest in his new company. They're that kind of friends.
Princeton
After college graduation, Will became the drummer in a New York City band. He and his wife Cynthia, who's in public relations, fled to New Jersey after the band's bassist was killed by a stray bullet while she stood near Will outside the Cobra Club, where they'd just finished a gig. Cynthia and Will have lived in a rental house on a quiet street for three years. They're now expecting their first baby and, surprisingly to Will, are content with their lives.
Cynthia heads off to stay with her sister for the weekend as Nolan arrives. Jeff is due in a few hours; Evan's job has detained him in the city, but he'll come as soon as he can. The forecast is for a pleasant, laid-back weekend with friends. As Will explains in the prologue, "By then, violent crime was about the furthest thing from my mind, until the night when I helped one of my best friends kidnap a young woman."
Ordinary man Richard Hannay in Hitchcock's The 39 Steps
With an impulsive act so dumb it transcends understanding, Will is drafted into the club of ordinary men placed in extraordinary situations, where he joins characters such as Fredric Brown's newspaperman Doc Stoeger (
Night of the Jabberwock
) and the civilians pressed into service against the Nazis by espionage writers Alan Furst (
Dark Voyage
) and Helen MacInnes (
The Double Image
). These ordinary folks surprise themselves, and so does Will. Of course, Will isn't exactly extraordinarily ordinary, since he did make it through Princeton. Part of the pleasure of reading this book is the mental trip Will takes back to his college days in an attempt to recognize the friends with whom he explored literature, life's meaning, and what it's like to fall in love. These are the friends with whom he now shares a nightmare, and he's no longer sure of what they, or he, will do. They're as unfamiliar as when they first met: the Princeton legacy from Los Angeles whose baby clothes had little tigers stitched onto them, the ambitious and jaw-droppingly hard-working Missourian, and the nice guy from New Jersey with a deep love of music.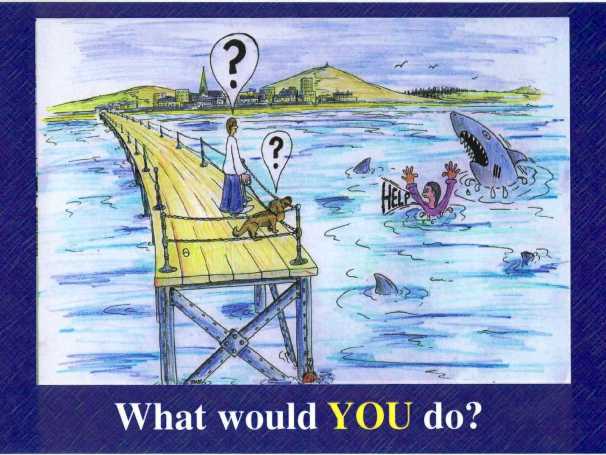 The high IQ and sophistication of these men make their weekend behavior surprising, and the tale isn't absolutely airtight in its logic. But then again, who's to say what I'd do on such a weekend with college friends in Newfield, New Jersey? After all, isn't this a story about smart people doing stupid things; a crisis of conflicting needs that create a moral dilemma; a situation in which everyone defers to everyone else to solve a problem? Man, oh man,
The Three-Day Affair
is the sort of book you read with one eye closed because you can hardly stand to see what will happen, but there's no way you can put it down. Author Kardos created characters you can't help but care about. Will is wonderfully human. Great use of settings, clear writing, and a plot gratifying in its complexity and surprises. It would make a
terrific
book for a group to read and discuss. Pandora's box was opened, but by whom and when?
Michael Kardos
Like his protagonist, Will, the author grew up in New Jersey, received a degree in music from Princeton, and played the drums professionally. Kardos currently lives in Starkville, Mississippi, where he is an assistant professor of English and co-director of the creative writing program at Mississippi State University. His previous publications include short stories and a collection in
One Last Good Time
. I'm happy to say he's working on another novel now.
Note
: For review purposes, I received a free advance reading copy of
The Three-Day Affair
, published earlier this month by Mysterious Press/Grove Atlantic. It has received starred reviews from
Kirkus Reviews
,
Library Journal
, and
Publishers Weekly
, which also named it one of fall's best books.