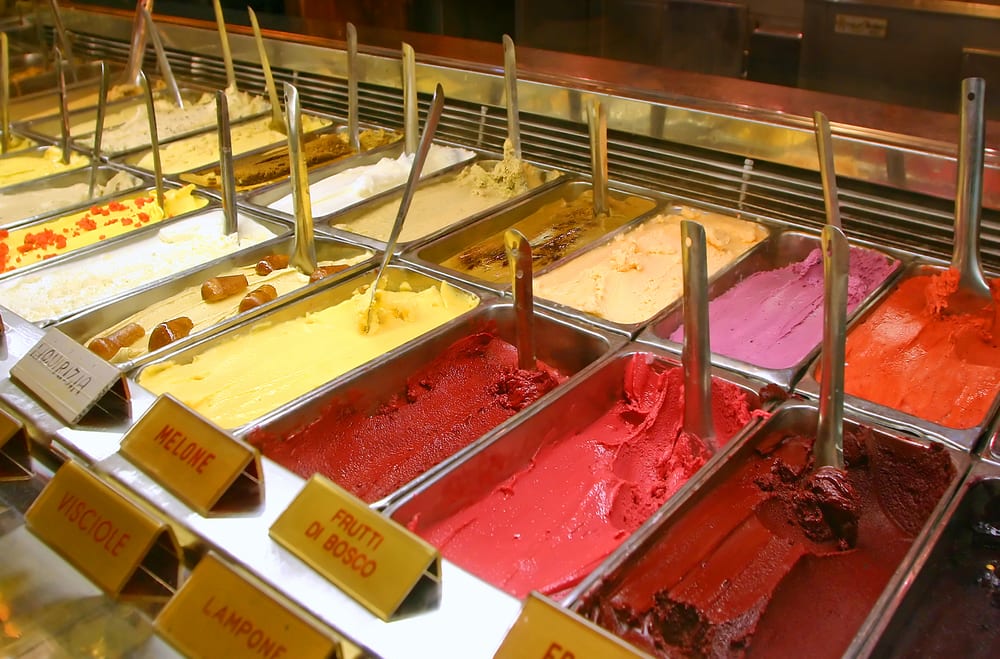 Looking at the titles coming out this fall reminds me of walking into a gelato store. With such great offerings, how can one possibly choose? Happily, some fall books are screaming my name, and maybe yours, too.
I enjoy great stories, simply told, but I also like taking a break from books that make perfect sense and reading something much more complex, like
If on a Winter's Night a Traveler
,
House of Leaves
or
Gravity's Rainbow
.
Thomas Pynchon, author of
Gravity's Rainbow
, is one of the best writers in America today. In a way, all of his postmodern books can be classified as historical fiction. I love them for their nonlinear plots, the weird mix of exuberant goofiness and existential dread, eccentric characters, and playful language. Pynchon is a crime fiction fan, and his 2009 book,
Inherent Vice
, pays homage to the hardboiled novels of Raymond Chandler. It's set in southern California in the late '60s/early '70s, teems with references to popular culture and music (see
here
for a list of songs referenced by book page), and features a pothead private eye named Doc Sportello. Not classic literature like
V
or
Mason Dixon
, but a lot of fun, and I can't wait to see Paul Thomas Anderson's movie adaptation starring Joaquin Phoenix.
I have high expectations for Pynchon's
Bleeding Edge
, which Penguin is releasing on September 17. It's set in New York City's Silicon Alley in 2001—during "the lull between the collapse of the dotcom boom and the terrible events of September 11"—and follows a strange investigation of electronic fraud and "increasingly sentient computers" by investigator Maxine Tarnow. Advance review copy readers report Pynchon's usual paranoia, attention to the era's pop culture, and inventive use of language: a West Indian proctologist is named Pokemon, and a strip club is called Joie de Beavre (Miles Klee, in BlackBook). Oh, boy!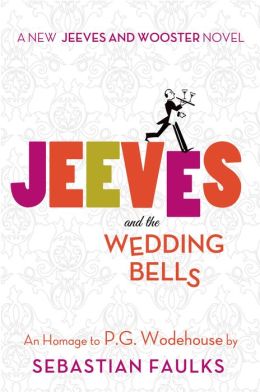 I can't read Sherlock Holmes pastiches, Robert Goldsborough's Nero Wolfe books (originally written by Rex Stout) or Jill Paton Walsh's Lord Peter Wimsey books (based on Dorothy L. Sayers's characters); one poor word choice sets my teeth on edge. I'm a huge fan of P. G. Wodehouse, England's premier comic writer, so why do I want to read
Jeeves and the Wedding Bells
by Sebastian Faulks (Hutchinson, due out November 6)? The Wodehouse family asked Faulks to take on P. G.'s creations Bertie Wooster, the gormless young English gentleman, and his brilliant manservant, Jeeves, after Faulks wrote a best-selling 2008 James Bond book in the style of Ian Fleming. I'm very curious to see how well he imitates the inimitable Wodehouse.
The plot sounds promising. Bertie, "nursing a bit of heartbreak over the recent engagement of one Georgina Meadowes to someone not named Wooster, agrees to 'help' his old friend Peregrine 'Woody' Beeching, whose own romance is foundering." If you're already familiar with Bertie, you'll know why the publisher put that word "help" in quotation marks. If you've yet to read Wodehouse, you owe it to yourself to start, say, with
Thank You, Jeeves
;
Heavy Weather
; and
The Code of the Woosters
. We Material Witnesses at
Read Me Deadly
hope that we can persuade Sister Mary Murderous's husband, known for his devotion to Wodehouse, to do a guest blog about this book.
I need to give props to Canada's stellar crime fiction writers. No matter how busy they are killing off their fellow citizens, on occasion they'll spare the time to dispatch a murderer south of the border to shoot, strangle, or bludgeon some Americans. Now, that's what I call neighborly!
Last year, Canadian Linwood Barclay's excellent
Trust Your Eyes
was set in New York (see my review
here
). I was pleased to learn that his
A Tap on the Window
, just published by New American Library, is set in upstate New York near Niagara Falls. As if the title and location don't promise enough trouble, Barclay's protagonist, private detective Cal Weaver, is ripe for it. Cal is reeling from the death of his teenaged son, and his marriage is struggling. It seems too cruel when writer Barclay forces Cal—against Cal's better judgment—to give a rainy night's ride to a hitchhiker after she taps on his car window, but a writer's gotta do what he's gotta do to earn a living, and then float the red herrings, pass the suspicion, and run up the body count thereafter. You can trust the Ellis Award-winning Barclay to deliver an intelligent thriller, laden with clever twists and turns, and I'm psyched to read this one.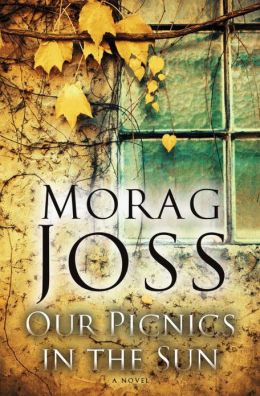 A house sitter at Walden Manor becomes very lonely (
Half Broken Things
), a distracted woman kills a bicyclist (
The Night Following
), an unhappily married woman is mistakenly reported as dead (
Among the Missing
). These are some of the flawed or fragile characters Scottish writer Morag Joss places in a bad situation and then cranks up the tension until it becomes almost unbearable. Her psychological suspense is leisurely paced, highly atmospheric, and moving; the writing is lyrical and witty. A current of underlying melancholy makes these books tailor-made for fall or winter reading.
On November 26, Delacorte Press will deliver Joss's
Our Picnics in the Sun
, involving Howard and Deborah Morgan, who turn their remote cottage on the English moors into a bed-and-breakfast after Howard suffers a stroke. One night, two drunk strangers arrive; the next day, one is gone, and the other can't pay Deborah's bill.
This novel is bound to interest us readers who enjoy exploring a character's psyche and society's effects on a human mind in books by Ruth Rendell/Barbara Vine, Minette Walters, Sophie Hannah, Karin Fossum, Peter Abrahams, et al.
It's exciting to discover crime fiction newly available in English, and I hope to enjoy Israeli author Liad Shoham's intricately plotted
Lineup
(translated from the Hebrew by Sara Kitai, to be published by HarperCollins on September 9). It's written from alternating perspectives, the kind of complex book that's as much about the characters' lives, which intersect as the result of a crime, as the solving of the crime itself.
Here's the scoop: After Adi Regev is raped outside her Tel Aviv apartment building, she waits so long to report it that there is no physical evidence to aid Det. Eli Nahum's investigation. Adi's angry father, Yaron, identifies a suspect, Ziv Nevo. Although Ziv isn't guilty, it would be dangerous for him to offer his alibi. Yaron, the press, and police brass exert tremendous pressure on Eli to make an arrest, and after Ziv is released on a technicality, the pressure on Ziv and Eli increases exponentially when another woman is raped.
The end of a trying day calls for the hard stuff, and I keep my eyes peeled for good noir and hardboiled fiction. I love writer Daniel Woodrell because his characters drive the plot; he has a keen eye and ear for the Ozarks, where he grew up and still lives; and his writing is both tough and tender. Whether you begin with
The Death of Sweet Mister
,
Winter's Bone
,
Tomato Red
or another, it doesn't really matter. They're all good, and I'll read everything Woodrell writes.
The Maid's Version
(Little, Brown; September 3) is loosely based on the real-life explosion of the West Plains Dance Hall in 1928, which Woodrell heard about from his grandmother. In this slim book, young Alek Dunahew is sent to spend the summer of 1965 with his grandmother, Alma DeGeer Dunahew, a maid for a wealthy family in West Table, Missouri. Alma alienated her son, Alek's father, with her bitterness over the 1929 dance hall explosion that killed her sister Ruby and 41 other people. After decades of silence, Alma still doesn't believe it was an accident, and now she tells Alek about it. It will be interesting to see if truth will out in this novel about justice long-delayed and family responsibilities.
I'm happy when July rolls around, and the always-controversial Man Booker Prize longlist is announced (see
here
for 2013's thirteen novels; the shortlist comes out September 10). I enjoyed Ruth Ozeki's
A Tale for the Time Being
, Colum McCann's
TransAtlantic
, and Jim Crace's
Harvest
. I'm now looking forward to reading
The Luminaries
, a behemoth of 800+ pages, by 28-year-old New Zealander Eleanor Catton.
Catton reportedly channels Victorian-Age writer Wilkie Collins, and the book begins on a stormy night in 1866 as Walter Moody arrives in Hokitika, New Zealand for the gold rush. He stumbles into the Crown Hotel's smoking room and discovers twelve men meeting in secret to discuss a murder, a disappearance, a missing fortune, and a drugged prostitute. The men are all involved to some degree in these shenanigans, and the stars have aligned to intertwine Moody's destiny with theirs.
The UK edition of
The Luminaries
, published by Granta, is available now. Little, Brown will release it in the US on October 15, the day the Booker winner is announced. Could be perfect timing.
If the US State Department suddenly dropped its travel restrictions, Cuba would probably sink under the weight of Americans' stampeding feet. I'm curious about Cuba and long to visit, so I did the next-best thing: I read Libby Fischer Hellmann's
Havana Lost
(Red Herrings Press, August 16).
It's a historical fiction, thriller, and romance mash-up, set in Cuba during the Revolution and there again decades later, Angola, Florida, and Chicago. In a few weeks, I'll have the time to sit down with a
mojito
and tell you all about it. For now, I'll say this: As the story begins, it's hard to tell if the Cuban Revolution will succeed, but the Mob-connected father of 18-year-old Francesca Pacelli orders her back to Chicago. Instead, she runs away with her Cuban lover, who fights for Fidel Castro. Tony Pacelli will stop at nothing to get his daughter to Chicago, and thus he puts into motion a three-generational family saga involving love lost and gained, the price of power, greed, and the family ties that both bind and strangle us.
"He-e-e-e-r-e's Johnny!" Redrum ("murder" spelled backwards). The Overlook Hotel, Room 217 (237 in the movie). The topiary animals that come to life. Simply thinking about elements of Stephen King's 1977 thriller,
The Shining
, or Stanley Kubrick's 1980 movie of the same name gives my heart a conniption.
That's why I'm almost afraid to get my hopes up for King's long-delayed sequel,
Doctor Sleep
(Scribner's, September 24). Danny Torrance, the 5-year-old with telepathic abilities ("the shining"), is now a middle-aged, guilt-burdened alcoholic called Dan. He's using his powers at a New England hospice to ease the pain of the dying when he becomes aware of a shining girl named Abra Stone. Twelve-year-old Abra is the target of the True Knot, an evil RV-driving gang headed by Rose the Hat, who feast on children like her. Dan will have to do something.
Well, I simply must read it. Plus, I might have to watch
The Shining
again. I've been reading about some out-there theories that have sprung up about the deeper meaning of the film (google "the shining theories," or see
here
). None of this stuff occurred to me. Maybe the thermostat on my imagination is set too low.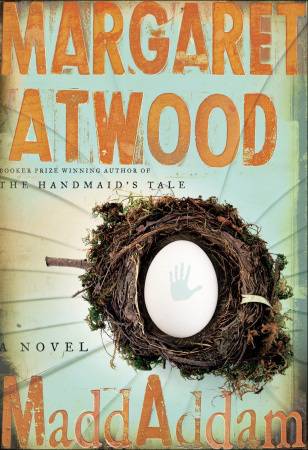 Calling all fans of Margaret Atwood's dystopian future. Yes, the Waterless Flood, a man-made pandemic, has destroyed most of Earth's inhabitants and natural resources (
Oryx and Crake
, 2003, and
The Year of the Flood
, 2009), but not all is bleak: the trilogy's conclusion,
MaddAddam
, has arrived (Nan Talese/Doubleday, September 3).
Although the book begins with a brief synopsis of the trilogy's first two books, I strongly suggest you not read
MaddAddam
as a standalone. There's much too much you'd be missing, even though main narrator Toby's unrequited love, Zeb, recounts how scientific hubris, corporate greed, and his father, evangelical head of the Church of PetrOleum, created the new world facing the handful of pandemic survivors, the MaddAddamites.
Atwood's brilliant dystopian trilogy is a cautionary tale, metaphysical novel, romance, satire, and adventure. It's unsettling, but also thrilling, funny, and moving and not to be missed.
Australian Fiona McFarlane's debut,
The Night Guest
(Faber and Faber, October 1), might be for people who liked the 1944 movie
Gaslight
, in which Ingrid Bergman wonders if she's going crazy.
Like psychological suspense by Morag Joss, McFarlane's book unfolds slowly. Ruth Field, a 75-year-old widow, lives alone on the southern Australian coast. One night, she hears a tiger amble through her parlor, although there are no tigers where she lives. The next morning, a stranger named Frida Young unexpectedly arrives. She announces that she's a government care worker sent to help Ruth. And she does, even though Ruth, and the reader, see evidence mounting that Frida isn't who she says she is.
A character portrait, study of isolation, and suspenseful psychological thriller. I'm saving this one for the Thanksgiving holiday, when I'm safe in the bosom of my family.
That's it for today, but there are so many other fall books I want to share with you, I'll be back on Tuesday. Tomorrow, it's Periphera's turn.
Note
: I received a free advance reading copy of
Havana Lost
.