Have you pulled out your hammocks and lounges yet? It's time to relax with a cold beverage and some hot reading. We have so many books we want to share with you that we've split into two parts. Today, Sister Mary Murderous, Periphera, and Maltese Condor will take the stage. On Monday, Georgette Spelvin and Della Streetwise will appear.
If you want to enjoy the almost never-ending days of summer in Norway, pick up Derek B. Miller's
Norwegian by Night
. This impressive debut novel is almost impossible to categorize, but let's start with its protagonist. Sheldon Horowitz is a retired, widowed, New York watchmaker in his 80s, with an enlarged prostate and a bad attitude. With very bad grace, he's allowed his only living relative, his granddaughter Rhea, to persuade him to move in with her and her husband, Lars, in Oslo. Sheldon is appalled that there are only 1,000 Jews in the entire country.
No time to dwell too much on that subject, though, when a neighbor refugee from the Balkans is murdered and Sheldon goes on the run with her silent son. Sheldon feels sure that the murderer was the boy's father, but worries that he might not be believed because, like his dead wife, Rhea thinks he has dementia. Sheldon's compulsion to protect the boy isn't surprising, considering his decades-long burden of guilt over his son Saul's death in Vietnam. Sheldon, a veteran of the Korean war, urged Saul to serve his country in Vietnam, and has blamed himself for Saul's death ever since.
Pursued by the murderer and his crew, the Norwegian police and his own demons, Sheldon goes on a Huck Finn-style river trip, where he eludes his pursuers with outlandishly clever maneuvers. This mash-up of Nordic police procedural, father/son story and road trip saga, with lacings of thought-provoking observations on immigration policy and the poisonous persistence of violence from the war(s) in the Balkans makes Derek Miller a writer to watch.
Norwegian by Night
was published on May 21 by Houghton Mifflin Harcourt.
I did wonder, after reading
Norwegian by Night
, if this is the year of the cranky old geezer, what with Sheldon Horowitz, Buck Schatz in Daniel Friedman's
Don't Ever Get Old
(reviewed by Georgette Spelvin
here
) and Allan Karlsson in Jonas Jonasson's
The 100-Year-Old Man Who Climbed Out the Window and Disappeared
(reviewed by Della Streetwise
here
).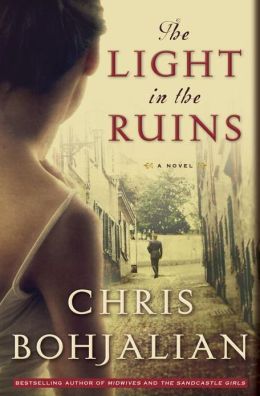 Chris Bohjalian never writes the kind of book twice, so his
The Light in the Ruins
may be your only chance to read a mystery he writes. Two time periods alternate chapters in this story: 1943/44 and 1955.
The harsh realities of war could almost be ignored by the noble Rosati family, living in the Villa Chimera in the Tuscan hill country near Florence. But as the war turned against the Axis powers, Italy fell into turmoil, and the country's cataclysm plays out in microcosm at the Villa Chimera. There are angry murmurs in the village, and even among some family members, about Antonio Rosati's having Germans as guests at the Villa Chimera. Now, one of those German guests and his own daughter Cristina seem to be falling in love. As the fighting between the Germans and the Allies and partisans intensifies, the Tuscan hills become a battleground and the Villa Chimera transforms from a haven to a pawn of war.
Ten years after the war's end, Serafina Bettini is one of very few female police officers in Italy, and definitely the only homicide detective. Together with her partner and mentor, Paolo Ficino, she is investigating the shocking case of a killer targeting the Rosati family.
This is a gripping, suspenseful and haunting historical novel that should appeal to regular readers of Bohjalian's work and fans of historical novels and mysteries. Hardcore mystery readers might quibble at the book's relative lack of investigative detail, but Serafina Bettini is a strong and intriguing character that most would welcome being featured in a series.
The Light in the Ruins
will be published on July 9 by Doubleday.
Although it's not really a mystery, I know a lot of mystery fans can't resist a time-travel novel. If you're in that camp, check out Andrew Sean Greer's
The Impossible Lives of Greta Wells
, published on June 25 by Ecco. We begin in 1985, with Greta grief-stricken over two devastating losses. When she can't shake off her depression, she receives electroshock therapy that sends her back to 1918 and 1941.
Greta is still Greta in the past, living in the same apartment house on the half-block in Manhattan called Patchin Place, and with the same people in her life. Her alternate lives help her explore the question: "When you were a little girl, was this the woman you dreamed of becoming?"
The book had me before the story even began, because it includes two maps that are relevant to the story. I love books with maps. Beyond that, though, it's a beguiling story, beautifully written, and I think it may be as big as
The Time Traveler's Wife
was. I liked it so much I may have to follow up here on
Read Me Deadly
with a complete review.
The book I'm waiting for most anxiously this summer is Louise Penny's
How the Light Gets In
, which comes out on August 27, from Minotaur Books. Armand Gamache's enemies within the Sûrété du Quebec are circling, seeming to sense that it may be time to pounce and finish him off. Gamache is almost relieved when Myrna Landers, Three Pines's flamboyant bookseller asks for his help with a missing friend. But is Three Pines a haven or his last stand?
My inner spy is longing to read Clare Mulley's
The Spy Who Loved: The Secrets and Lives of Christine Glanville
. Glanville was Britain's first female agent serving behind enemy lines in World War II. A Polish native, Glanville was granted her wish to penetrate occupied Poland by skiing in through the Carpathians from Hungary.
Like so many agents of England's Special Operations Executive, she also worked undercover in France. At a time when the odds were heavily against survival, Glanville survived, escaping arrest more than once and saving others as well.
The Spy Who Loved
was published on June 11 by St. Martin's Press.
I've also had my eye on Suzanne Rindell's
The Other Typist
, published on May 7 by Putnam, trying to decide if it's for me. It's described as a black comedy of Rose and Odalie, opposite types who become fast friends, perhaps unhealthily, when they meet as typists at a police precinct in Prohibition-era New York. It's also said to feature an unreliable narrator, and I'm kind of a sucker for those. Has anybody read it yet?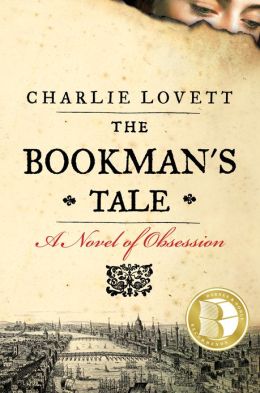 I waited impatiently for the library to fulfill my request for Charlie Lovett's
The Bookman's Tale: A Novel of Obsession
, published on May 28 by Viking Adult. Aren't mysteries about books irresistible? The book begins in Hay-on-Wye, England, a town filled with bookshops that I've longed to visit for years. Young bookseller Peter Byerly has moved from the US to England, hoping to start again and begin recovering from the tragedy of his wife Amanda's death.
When he opens an antique book about Shakespeare forgeries, a Victorian portrait falls out and Peter is shocked to see that the figure could be Amanda's twin. This begins Peter's quest to find out more about both Shakespeare and the mysterious portrait.
I stayed up very late to finish this supremely satisfying literary detective story, and I plan to tell you all about it in a later post.
Summer is for meeting old friends again in new settings as well as exploring a bit out of my normal habittrail. This also applies to authors and their books, so I haven't lined up a single cozy mystery this season, although I will continue to avoid books about serial butchery or child or animal abuse.
If you enjoy rich, dense chessboards of novels you owe it to yourself to read Frank Herbert's
Dune
at least once. The vast scope and sweep of this epic story of a family cast out of their gentle world to a desert hell of a planet reads wonderfully on a hot, sandy beach, punctuated by the roar of the surf. Since it was first published in 1965, it has never been out of print and has deservedly become the best-selling science fiction book in history.
In a feudal society set far in the future, Duke Leto Atreides has been assigned by the emperor to take over management of the desert planet Arrakis (Dune), succeeding his arch-enemies, the Harkonnens. Vast fortunes are to be made on Dune, sole source of the anti-aging drug Melange, which is also a vital necessity for the piloting of interstellar ships. Leto's consort, Jessica, and son, Paul, will accompany him. But the Harkonnens have left many subtle traps for their enemy, and one of them is sprung with devastating consequences for the Atreides family and the entire interstellar culture.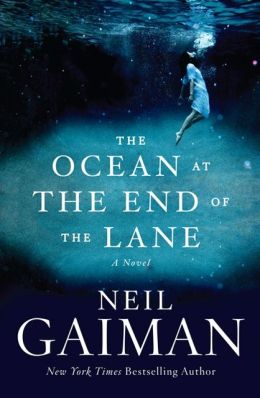 Neil Gaiman's work seems to be an acquired taste; people either love his darkly whimsical fairy tales for adults or loathe them. I am firmly in the first group, so eagerly awaited the release of his new short novel,
The Ocean at the End of the Lane
(published on June 18 by William Morrow). It did not disappoint.
The nameless protagonist of this first-person narrative was seven when he first met the girl at the end of the lane. Lettie lived with her mother and grandmother on the edge of a small pond. Thirty years later, he returns to the area for a funeral and finds himself irresistibly drawn back to the cottage where her mother and grandmother are still living, even though he vaguely remembers that Lettie had moved to Australia after a terrifying adventure.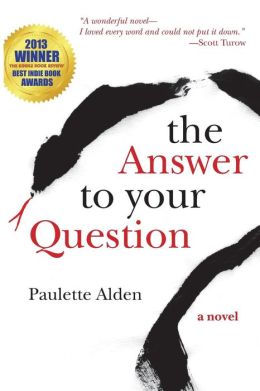 If you are a parent, best
not
start reading Paulette Alden's
The Answer to your Question
on the beach. You may still be clutching it when they load you into the ambulance with sun poisoning. In this compelling Vietnam-era tale, Inga, a librarian in Tacoma, has raised her son Ben alone with love and care after her divorce. The police come to her door one night to say that Ben, now living in Seattle, is wanted for the rape and strangling of four young women. Aghast, she wonders how they could possibly have made such a terrible mistake?
The intensity tightens as the story is told in alternating first-person narrations by Inga and Jean, a young assistant and friend, whose husband is serving in Vietnam. I read this beautifully written psychological thriller (published January 17 by Radiator Press) in one big gulp overnight.
Books I haven't read, but have lined up for this summer include:
Mary Anne Clarke, born into Regency working-class London, was so successful as a courtesan that she became the beautiful and scandalous mistress of the Duke of York for several years. An author herself, she was also memorialized by her twice-great-granddaughter, Daphne DuMaurier, in
Mary Anne
, a novelized biography of her fascinating ancestor.
Regency naughty romances are a bit outside of my normal reading, but in the masterful hands of the author of
Rebecca
, the story should be worth reading. Mary Anne's lover, the Duke, was apparently so tightfisted that she took to selling commissions to would-be officers to make ends meet––with the full consent of her lover! When the scandal was found out, the Duke dropped her, but was forced to pay her a significant sum not to publish his love letters. Good for her; the old tightwad could well have afforded to keep her properly!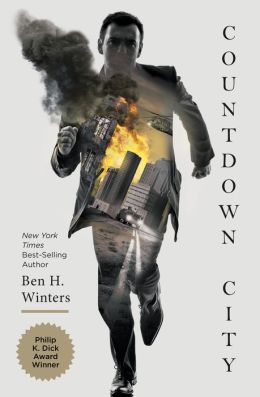 Also on my summer TBR pile is a copy of
Countdown City
, Ben H. Winters' sequel to his Edgar-winning
The Last Policeman,
which I enjoyed and reviewed
here
. We have now just 77 days until the asteroid called Maia will impact with the earth, destroying most of the life on it. All police departments have been federalized, so Detective Hank Palace of Hartford, Connecticut is out of a job. When a friend asks his help to find her missing husband, who had promised to stay with her to the end, the case seems hopeless. There are no cars, no cell phone service, and millions have either committed suicide or just walked away from their previous lives and families, leaving no forwarding address. Does Palace shrug and say "Yeah, that's how it goes" and get on with his own bucket list? I doubt it. He is one of the good guys, the stalwart ones, the keepers of the flame for the entire human race. I'd like him or someone like him nearby at the end of time.
Countdown City
is scheduled to be published July 16, by Quirk Books.
Eva's Eye
is the first book in Karin Fossum's Inspector Sejer series. While a number of this series are already available in the US, this one will be released in this market on August 6, by Houghton Mifflin Harcourt. I prefer to read series in order; the peculiarities of publishers in releasing one book before another, regardless of chronology, can drive me crazy. I was thrilled to be offered a copy of this book, so imagine my astonishment to discover that the book was previously released in English, titled
In the Darkness
. Aargh! I could have read it a year ago. The inscrutable world of international publishing strikes again to confuse readers. At any rate, it is sitting in the bookcase right now, singing its siren song "Read me next."
From the book jacket:
"Eva Magnus is a struggling artist and a divorced single mother of a seven year old child. One afternoon she and her daughter Emma are walking by the water when a body floats to the icy surface. She tells her daughter to wait while she calls the police, but when she reaches the phone box Eva dials another number altogether.
My fingers are itching to find out who she called and why.
And I don't know how to tell Sister Mary Murderous that I just scored a free review copy of Louise Penny's
How the Light Gets In
. These Inspector Gamache novels are probably my favorite current series, and Sister nearly drove me crazy last year in her
Find that Village!
post about likely locations for the village of Three Pines, where most of this series are set. I was ready to hop in the car and drive to Ontario.
When it comes to summer reading, I like to suit my reading to my mood––which wavers with the ambience. For instance, there is the inevitable rainy day. For this, some choices might be books by Carol O'Connell and Ellen Block.
In Carol O'Connell's
It Happens in the Dark
(Putnam, due August 6, 2013), a woman is found dead in the front row on the opening night of a Broadway play, and the reviewers name it "A Play to Die For." The comment loses its humor when there is another murder the following night. Detective Kathy Mallory of the NYPD is on the case.
Every night, an unseen backstage hand chalks up line changes and messages on a blackboard. But then the messages are directed to Mallory "MALLORY," the blackboard reads. "TONIGHT'S THE NIGHT. NOTHING PERSONAL."
New York City is a great place for a murder mystery. Of course, those of us who don't live there sometimes imagine there is one on every other street corner during the course of a usual summer week. But if there is a mystery to be solved, you can't go wrong with Kathy Mallory being on the case. She herself is a mystery to both the reader and the people who surround her in O'Connell's books. On the one hand, people question whether she has a heart; on the other she is known to have sneaked nightly into a frightened child's bedroom to change the fireflies in a jar at the bedside. If you need a Riker/Charles Butler/Coffey fix, pick up this book in August when it comes out.
A change of pace, but still good on a dreary day is Ellen Block's
The Definition of Wind
, published in 2011 by Bantam. Here, Abigail Harker, who is a transplant from New England, can't believe just how hot it is in North Carolina in the very beginning of July. The fourth of July is just around the corner, and Abigail has pulled her head out of the sand long enough to see that the tourists have arrived. She preferred the peace and quiet and had never experienced the transformation of Chapel Isle, a barrier island off the North Carolina coast, from a peaceful backwater to a little city of rampaging maniacal people looking for peace and quiet, but wreaking havoc everywhere. At least that is how Abby sees it now that her favorite parking spot is gone.
In
The Definition of Wind
, Abigail rents a lonely caretaker's cottage attached to the island's now defunct lighthouse, and she attempts to find her new feet after she has been struck by tragedy. The hard work of making her new home habitable and coming to know the island's year-round residents pulls Abby from day to day, as she does encounter a little murder and mayhem in her path as well.
But summer and heat and tourists are an entirely new experience. All Abby really knows is that you can't see a breeze, but you know it is there, it is hard to put into words how it makes you feel.
I am drawn to Block's books at first by the simple elegant titles, then the summery covers. The story has its sad moments, but they are spoken about without pathos or melodrama. It is because nothing here is sensationalized that any hand-wringing is not required. What are required are some peaceful, quiet moments to yourself to savor these books and take a little mental trip to the barrier islands of North Carolina, while you are on your staycation on veranda beach.
Whether you are beside a pool or watching breaking waves, you might have to be aware of where the little one are. This calls for a little light reading.
A good choice would be Andrea Camilleri's
The Dance of the Seagull
, published in February 2013 by Penguin. Salvo Montalbano is ready for a vacation with his long-suffering girlfriend, Livia. There is a hitch in his plans when his next-in-charge, Sergeant Fazio, disappears. All the resources of the Vigáta police department are called into play, and Montalbano's Machiavellian machinations are always a pleasure. I always like to have a Camilleri book at hand as a sure-thing read. It doesn't matter if it's the latest or one or the first in the series.
Another option is Qiu Xiaolong's
Enigma of China: An Inspector Chen Novel
(Minotaur, June 18, 2013). I am looking forward to this one, published just about a week ago. Chief Inspector Chen Cao of the Shanghai Police Department is one of the most respected policemen in the department, so he is called to investigate the death of Zhou Keng, a trusted princeling and son of a major party member. He was head of the Shanghai Housing Development Committee when a number of his corrupt practices were exposed on the Internet and he was imprisoned. Zhou apparently hanged himself while under guard. Chen will have to decide what to do––investigate the death as a possible homicide and risk angering the powerful, or look for justice, which is his natural inclination.
Do you recall that Nat King Cole song that always evokes that special summer feeling? It was called Lazy Hazy Crazy Days and spoke of the days of soda, pretzels and beer. Reading on these kinds of days should also be memorable. Try Craig Johnson's
A Serpent's Tooth
, published in April 2013 by Viking.
This is a vicarious trip to the high country of Wyoming to visit with Sheriff Walt Longmire and crew, and is a great way to spend some hours. Walt is up to his neck in religion, polygamy and illegal arms when he tries to unite a mother and son. The boy is a "lost boy." These are usually the young boys who are driven off from polygamous compounds when they reach an age to compete with the old men who want the young girls for their brides.
Darker but still delicious is
The Summer of Dead Toys
by Antonio Hill (Crown, June 18, 2013). Inspector Hector Salgado will capture your imagination when he goes after the murderer of a young witness to human trafficking. It is hot in Barcelona when Salgado has to shake up the powerful families in the area who have secrets. This is a dark, gritty book that may make you happy to stay where you are.
Then there are the dog days to contend with. These choices may help.
The Dog Sox
, by Russell Hill (Caravel Books, 2011). Nothing says summer better than baseball. The Dog Sox are a semi-pro baseball team that Ray Adams has purchased as a gift for his girlfriend, Ava, who loves dogs and baseball. It is a Central California team that is coached by a 70-year-old Jewish manager, who calls on rabbinical stories when he needs to problem-solve. The team is a conglomeration of teachers, doctors, construction workers and more who love the game. The star pitcher is young Billy, who has such a wacky windup that he buffalos the batters. He is taking the team to a winning season when his drunken, abusive father appears on the scene and everybody's hopes are getting dashed. Unless there is a solution to the problem short of murder. Well, murder may be the answer.
The Dogs of Rome
, by Conor Fitzgerald (Bloomsbury USA, 2010). It is a scorching summer in Italy when Arturo Clemente is murdered. Clemente is married to a member of the senate, but is also known for the stand he has taken regarding the treatment of dogs––particularly those dogs used for fighting. This is a story that debuts an interesting hero, police inspector Alec Blume. Blume is an American who has lived in Rome for a long time, but getting to his current position has been an uphill struggle. Blume has to walk a tightwire to avoid corruption and irritating powerful politicians.
Note
: Versions of these reviews may appear on Amazon, Goodreads and other reviewing sites under our user names there. We received free review copies of the following titles: Chris Bohjalian's
The Light in the Ruins
,
The Impossible Lives of Greta Wells
by Andrew Sean Greer,
Countdown City
by Ben H. Winters, Karin Fossum's
Eva's Eye
, and Carol O'Connell's
It Happens in the Dark
.
We could go on writing until this post is novella length, but we have to stop somewhere. Still, we can't resist this list of some other titles that you might want to take with you to your hammock or beach blanket (publication date in parentheses):
Maurizio de Giovanni:
The Crocodile
(July 2) (translated from the Italian)
Sarah Dunant:
Blood and Beauty: The Borgias
(July 16)
Jenni Fagan:
The Panopticon
(July 23)
Sara Gran:
Claire DeWitt and the Bohemian Highway
(June 18)
Lotte and Soren Hammer:
The Hanging
(June 11) (translated from the Danish)
Elizabeth Kelly:
The Last Summer of the Camperdowns
(June 3)
Allison Leotta:
Speak of the Devil
(August 6)
David Morrell:
Murder As a Fine Art
(May 7)
Ivy Pochoda:
Visitation Street
(July 9)
Imogen Robertson:
Circle of Shadows
(June 17)
Charles Todd:
A Question of Honor
(August 27) (Bess Crawford series)
Antti Tuomainen:
The Healer
(May 14) (translated from the Finnish)