I found a gray hair. On our dog. My husband's birthday is coming up. I dragged out my mom's old iron skillet and was in the middle of making corn bread when I realized my baking powder had expired. It seems as if old age is closing in from all directions. Even my books yell "Old!" Take a look at my recent reading and you'll see characters who aren't spring chickens. Or the books themselves are middle-aged, or set in the distant past. Of course, there's no expiration date on excellence when it comes to the written word.
Becky Masterman:
Rage Against the Dying
(2013). There's Clarice Starling and now there's retired FBI Special Agent Brigid Quinn. Brigid is married to an ex-priest and settled in Tucson, Arizona, when she learns that the Route 66 killer, involved in the disappearance of her protégé, has been captured. But maybe not. The beginning, in which a predator sizes up his prey, nearly creeped me out but I'm glad I persevered. Brigid, at age 59, kicks ass better than she cooks dinner.
Peter Steiner:
The Terrorist
(2010). Retired CIA Middle East expert Louis Morgon, who's living in France and dealing with cancer, is coerced by the imprisonment of a young friend into rejoining his old employer's war on terror. This is unusually character-driven espionage and also a beautifully written novel about relationships and mortality. The next book in the series,
The Resistance
, is reviewed by Sister Mary Murderous
here
.
Paul McEuen:
Spiral
(2011). Scientific thriller fans, make a note. Cornell physicist McEuen wrote what he knows in an exciting and thought-provoking doomsday thriller. His debut combines nanotechnology, biological engineering and Japanese WWII history. I hated to see Nobel Prize winner and Cornell Professor Emeritus Liam Connor leap off an Ithaca bridge to his death, but I enjoyed the investigators: Connor's physics department colleague Jake Sterling, his granddaughter Maggie and her nine-year-old son Dylan.
Michael Gilbert:
Fear to Tread
(1953). Gilbert wrote one intelligent mystery after another for decades. His best-known Inspector Hazelrigg book is probably
Smallbone Deceased
, but this is another good one. Wilfred Wetherall is a boys' school headmaster in post-WWII London. He carries on in good British fashion by resolutely tackling every problem, including a ring of vicious black marketeers. It's a very satisfying read.
John Mortimer:
Forever Rumpole: The Best of the Rumpole Stories
(2011). Let's raise a glass of Pommeroy's best plonk to the memory of Mortimer, who died in 2009, and his Old Bailey hack, Horace Rumpole. The 14 stories in this collection aren't new, but there's a new introduction by Anna Mallalieu––who knew Mortimer personally and professionally when he was Queen's Counsel––and a new piece of an unfinished novel, "Rumpole and the Brave New World." Reading Rumpole is one of the best ways to counter feeling old. Whether he's defending a member of the criminous Timson family, talking with colleagues in chambers or parrying the commands of his wife Hilda ("She Who Must Be Obeyed"), Rumpole is ageless in his optimism and enthusiasm for a good battle.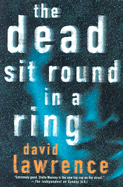 David Lawrence:
The Dead Sit Round in a Ring
(2004). Compelling blackest noir written under a pseudonym by acclaimed English poet David Harsent. Three elderly siblings, who must have formed a suicide pact, and an unidentified man are found dead in a London apartment. As if Det. Sgt. Stella Mooney doesn't have enough of a headache with her private life, there's this complex crime. This is the debut of a gritty English police procedural series featuring a tough and attractive female cop.
Michael Innes:
A Night of Errors
(1947). Over-the-top frolicking from Innes. Sir John Appleby, retired from New Scotland Yard, investigates the bizarre fireplace death of Sir Oliver Dromio, who followed family tradition by burning to a crisp. Appleby and Inspector Hyland do a full night's work, combing through the many suspects' motives. Bodies litter the landscape before it's over and the case draws to a close in this eleventh of 35 Appleby books. Very entertaining.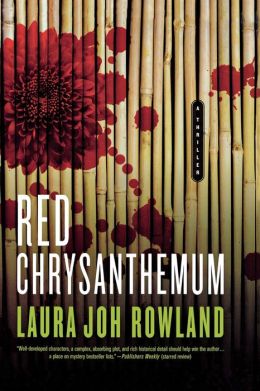 Laura Joh Rowland:
Red Chrysanthemum
(2006). A blood-soaked chrysanthemum is the only clue samurai investigator Sano Ichirō has to clear his wife Reiko of suspicion in the murder of Lord Mori. This is Rowland's eleventh book set in feudal Japan. It's wonderfully atmospheric and features her usual graceful writing and deft characterization.
Rupert Holmes:
Where the Truth Lies
(2003). Do you remember when Dean Martin teamed up with Jerry Lewis? If so you'll particularly enjoy this book, set in the 1970s and featuring journalist K. O'Connor, who has been asked to write about a duo obviously modeled on Martin and Lewis. Floating in their background is a murder. Holmes is a multiple award winner (Emmy, Tony, Edgar) and the snappy dialogue, show business setting and entertaining characters made it a finalist for the Nero Award.
Alana White:
The Sign of the Weeping Virgin
(2012). The title sounds like a Perry Mason case, but it's historical fiction set in 1480 Italy. Real-life Florentine lawyer Guid'Antonio Vespucci and his nephew Amerigo (who later explored and donated his name to the New World) have barely returned from a diplomatic mission in France before they're embroiled in Florentine politics and investigations of a kidnapping and a painted Virgin Mary that seems to be weeping. White's knowledge and wit, and the presence of the Vespuccis, Boticelli, da Vinci, the Medici family and other Renaissance figures, make this book a fun Italian trip.