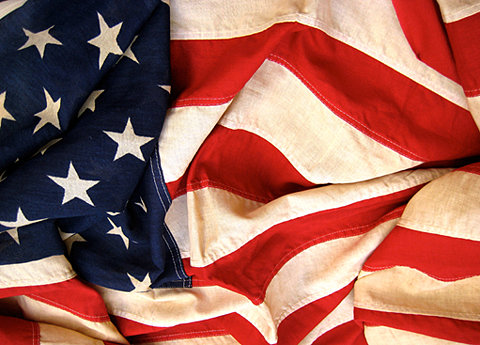 Today is Memorial Day, a federal holiday for honoring the men and women who have died while serving in the United States armed forces. When this holiday originated after the Civil War, it was called Decoration Day. People remembered Union and Confederate soldiers by placing flowers and flags on their graves. Cemetery services, parades, reunions and community projects are ways in which we remember fallen soldiers today.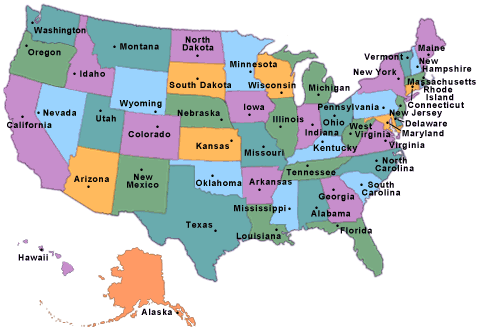 I'll be attending a Memorial Day service later this afternoon. I'd also like to honor people who have sacrificed their lives for our country by listing some classic American novels. When you read any one of them, you learn something about being an American. I'd love to hear about books you'd add to this list.
Louisa May Alcott:
Little Women
(1868). If you combined the features of all four March sisters (Meg, Jo, Beth and Amy), you'd have a close approximation of that era's ideal American girl.
Ray Bradbury:
Fahrenheit 451
(1953). This novel is set in a future dystopic America where books are outlawed and burned. Censorship and a refusal to listen to dissenting ideas goes against American ideals.
Willa Cather:
My Ántonia
(1918). Set in the Nebraska prairie, this book honors American pioneers, especially women.
E. L. Doctorow:
Ragtime
(1975). This historical fiction centers around a well-to-do white New Rochelle, New York family but as it proceeds through the decades, the family becomes the American melting pot.
Ralph Ellison:
Invisible Man
(1952). What the black American experience was like in the first half of the 20th century still has resonance as our country deals with inequality and equal rights.
F. Scott Fitzgerald:
The Great Gatsby
(1925). Wealthy Long Island resident Jay Gatsby carries a torch for married Daisy Buchanan in this Jazz Age story about the American Dream.
Nathaniel Hawthorne:
The Scarlet Letter
(1850). Hester Prynne conceives an illegitimate daughter and is ostracized. Today, Americans grapple with morality and women's reproduction issues.
Joseph Heller:
Catch-22
(1961). We follow U.S. Air Force Captain John Yossarian on a Mediterranean island during WWII as he and his comrades try to stay sane during the insanity of war. Any American of my generation would be able to describe the inherent contradiction of a catch-22.
Zora Neale Hurston:
Their Eyes Were Watching God
(1937). Janie Crawford, three times married and in her 40s, looks back and talks about growing up as a black female in Florida in the early 20th century. Writer Hurston and her character, Janie, don't let conventions of the time dictate to them.
Jack Kerouac:
On the Road
(1957). Beat writer Kerouac and his friends travel across America, looking for meaning.
Harper Lee:
To Kill a Mockingbird
(1960). A coming-of-age story for Jem and Scout Finch, and their friend Dill, in Depression-era Maycomb, Alabama, as they befriend neighborhood recluse Boo Radley, and Jem and Scout's lawyer father Atticus defends a black man accused of raping a white woman. The courage and compassion of these characters make it many Americans' favorite novel.
Jack London:
The Call of the Wild
(1903). The story of the dog Buck in the Yukon. Not only do we love our dogs (and underdogs), this novel's themes of nature vs. nurture, survival of the fittest, loyalty and redemption are subjects discussed at American dinner tables.
Cormac McCarthy:
Blood Meridian
(1985). "The kid" and the Glanton gang massacre Indians and others in the American Southwest for bounty and fun in the mid-1800s. This novel, based on historical events, is a reminder of our nation's ugly western history.
Herman Melville:
Moby-Dick
(1851). To read the book is to know the romantic American struggle between good and evil, man and nature, captain and crew, reason and unreason.
Margaret Mitchell:
Gone with the Wind
(1936). Scarlett O'Hara, the beautiful and spoiled daughter of a Georgia plantation owner, goes from southern belle to sharp businesswoman in this historical novel set before, during and after the Civil War. Many Americans recognize characters Scarlett O'Hara and Rhett Butler and know bits of the dialogue between them.
Tim O'Brien:
The Things They Carried
(1990). Metafiction about a platoon of American soldiers during the Vietnam War.
Thomas Pynchon:
Mason & Dixon
(1997). Charles Mason and Jeremiah Dixon do their survey of the Mason-Dixon line, separating the North and the South, as the American Revolutionary War looms in this historical fiction about Colonial America.
Philip Roth:
American Pastoral
(1997). The lives of Jewish-American businessman Seymour "Swede" Levov and his family change during the turbulent 1960s. Lyndon Johnson's Great Society, hippies, Vietnam, political and social upheaval.
J. D. Salinger:
The Catcher in the Rye
(1951). Holden Caulfield is the angst-ridden and rebellious American teenager.
Upton Sinclair:
The Jungle
(1906). The plight of immigrants in the United States. Today, our nation bickers over illegal immigrants and our immigration laws.
Wallace Stegner:
Angle of Repose
(1971). Retired history professor Lyman Ward is confined to a wheelchair. His divorce leaves him with no relationship with his living family members, so he reestablishes a family connection by researching his grandparents' lives on the American frontier.
John Steinbeck:
The Grapes of Wrath
(1939). The dirt-poor Joads leave the Oklahoma dust bowl for what they hope is a better life in California. Read the book to see if they find it. "Go West, young man" is an enduring American theme.
Mark Twain:
The Adventures of Huckleberry Finn
(1884). Mark Twain is an American treasure. This sequel to
The Adventures of Tom Sawyer
is narrated by "Huck" Finn and is a coming-of-age story and an examination of race.
Kurt Vonnegut:
Slaughterhouse-Five
(1969). A satirical novel that follows the experiences of Billy Pilgrim, an American who becomes untethered from the orderliness of time. This book, with its themes of fate and free will, is debated in American classrooms.
Robert Penn Warren:
All the King's Men
(1946). Narrator Jack Burden chronicles cynical politician Willie Stark's rise to power in the South. Politics American style.
Richard Yates:
Revolutionary Road
(1961). How Connecticut suburbanites Frank and April Wheeler live out the American Dream in the 1950s.