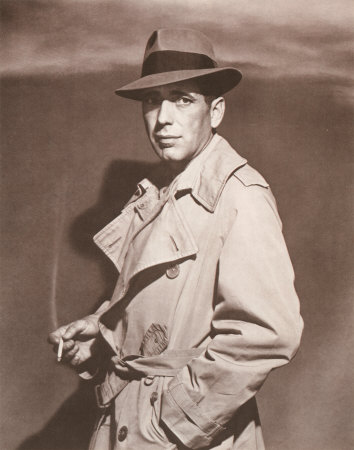 The Gray and Guilty Sea
by
Jack Nolte and Scott William Carter
What happens to tough guys when they retire? Garrison Gage was a smart-mouthed FBI-trained P.I. in the Big Apple, one of the best and most successful in the business. After a very high profile mob case that he worked with the FBI left his wife dead and him permanently crippled, Gage, still on the right side of 50, lost his taste for the city and the business and moved as far away from both as he could. In the small town of Barnacle Bluffs on the rocky coast of Oregon, he has lived anonymously––almost as a recluse––for the last five years, bitterly nursing his grief and self-loathing. He has no phone, no television, no computer; preferring to get his news late from the few newspapers that he takes, or from his housekeeper. The only friend from his past that he has stayed in touch with is retired FBI agent Alex Cortez, happily puttering in his nearby used bookstore.
Gage found the girl one winter evening when he was walking on the beach with his cane, cursing his infirmity. She looked to be no older than 20, and was wearing only a t-shirt and black lace panties. Her eyes stared blindly at the sunset and her limbs were tangled in seaweed. She hadn't been dead very long, but she had been banged up a bit and there were abrasions on her wrists and ankles. Around one ankle a ring of dolphins had been tattooed.
Despite widespread police appeals for information, the girl remains unidentified and the misanthropic Gage, whose wife Janet had been drowned by the thugs who crippled him, finds himself haunted, and unwillingly becomes involved in the investigation. Carmen Hornbridge, editor and factotum of the local newspaper, helps in his research. As the town becomes aware of his investigations, he comes home one night to find the chilling message
"THER AR OTHER GRLS"
carefully spelled out in pebbles on his porch.
A sub-theme of this story involves Gage's housekeeper, Mattie, who is dying of inoperable cancer. Her only living relative is her granddaughter Zoe, a 16-year-old who can match Gage in rudeness. Mattie says,
"Don't mind Zoe. She's not really that rude. She tells me she acts that way 'cause she's a nihilist. I don't know what that is exactly but I figure it's like having the cramps all the time."
Anyone who has raised a daughter through that age can sympathize! Zoe wants Mattie to sign documents emancipating her, but Mattie wants Gage to assume guardianship of the girl. Gage, who has no children and never wanted any, is as appalled as Zoe at the request.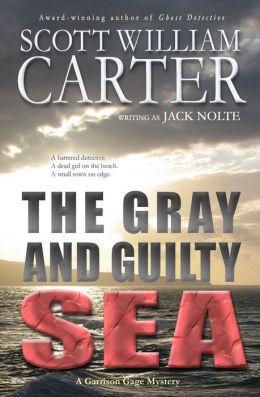 This was a good, tightly-written procedural with amusing and credible dialogue. It reminded me of a John D. MacDonald novel, except that Garrison Gage is a darker and more complex (and much ruder) character than MacDonald's Travis McGee. All of the major characters were well developed and believable, and Gage's reluctant re-engagement with life is as much a part of the story as the mystery. There is some mildly steamy sex, and the ability of the reclusive protagonist to withstand numerous incidents of being beaten up and drugged raised my eyebrows a bit. Nonetheless, I immediately ordered the sequel,
A Desperate Place for Dying
, and hope that the author will make a series of the fedora-wearing, cane-wielding, misanthropic Gage.
Clare Prentice seems as far from a lost girl as you can get in Martha Powers's
Conspiracy of Silence
. At 27, she has it made. She has a good job with a Chicago literary magazine and is engaged to the politically ambitious scion of a prominent wealthy family. When her doctor happily reports her nodules as benign––Clare's mother had died of cancer just a year ago––and suggests that she might want to look up the health history of her birth parents, Clare's entire world goes askew. No one had ever told her that she was adopted, and her mother's papers didn't indicate it. (Apparently in some states a new––false!––birth certificate can be issued when a child is adopted.) The only slender clue to her parentage may be the class ring included among her mother Rose's jewelry. None of the information she has, including her mother's birthdate, turn out to be accurate. Neither she nor her mother appear to have ever existed!
Five months later, following her only clue, she drives into the town of Grand Rapids in northern Minnesota. She had broken her engagement to Bruce almost with relief after some cutting remarks from his mother about potential dirty secrets in her background affecting his future; so Clare focused on her research and the interview she had scheduled with a reclusive local Pulitzer Prize winner. The lakeside cottage she rented from an aunt of her best friend, Gail, is charming, and Ruth, the aunt, is fortuitously the head librarian in town.
Pulitzer winner Nate Hanssen, sweetened by his friendship with her editor, grudgingly schedules an interview, but Clare's personal research is not going as well. Someone does not want old events stirred up and is prepared to do whatever is necessary to keep the secret of the old murder that she discovers, and in which she may have been involved. Her memory of long-ago events that led to a great miscarriage of justice emerge slowly, mostly through nightmares. A dog that has befriended her is beaten and injured, and there are several other apparent accidents to people who had information to share with her about her parents.
This was a nice, light, fast-moving cozy, a good summer afternoon read, although Clare's tendency to get lightheaded and faint under extreme stress got a little annoying. While I had easily guessed part of the dénouement, the identity of the killer still came as a surprise. By the way, Waldo the dog is recovering nicely and thanks you for asking.