Seeking a heart attack? Try Toronto's Edge Walk.
Are you a Type T personality, the sort of person who jumps at the chance to sky dive, run with the bulls in Pamplona or kayak over a waterfall higher than Niagara? Most people don't go that far for thrills, but many of us love movies that raise the pulse and books that require breathing through the mouth while reading.
My name is Fleming, Ian Fleming.
The British Crime Writers Association's Ian Fleming Steel Dagger is awarded to the best thriller novel, including translated works, first published in the UK during the judging period. (For this year's Dagger, it's June 1, 2013 to May 31, 2014.) Thrillers nominated by their UK publishers "can be set in any period and include, but are not limited to, spy fiction and/or action/adventure stories. Ian Fleming said there was one essential criterion for a good thriller: that 'one simply has to turn the pages.' This is one of the main characteristics that the judges will be looking for."
Recent past winners include Roger Hobbs's
Ghostman
, featuring a pro criminal who has 48 hours to fix a botched casino robbery;
A Foreign Country
by Charles Cumming, in which a disgraced spy searches for Britain's missing SIS chief-to-be (see review
here
); and Gillian Flynn's take on a deeply troubled journalist covering the murders of two preteen girls in
Sharp Objects
.
Those Dagger winners are very different. The shortlisted books are also dissimilar, creating a difficult task for the judges and a headache for anyone trying to predict the judges' decision. Let's take a quick look at last year's shortlist. How does one choose between a criminal fixer (the eventual winner, Hobbs's
Ghostman
); former Nazis in Ireland (Stuart Neville's
Ratlines
, reviewed
here
); Franco's secret police during the Spanish Civil War (
The Sentinel
by Mark Oldfield); and the enigmatic kidnapping of a Mumbai billionaire's daughter (Robert Wilson's
Capital Punishment
, reviewed
here
)? I didn't read
The Sentinel
but I enjoyed the others. My interpretation of the judges' choice is that originality, adrenaline and momentum were key. Unfortunately for my prediction of this year's winner, the judges aren't the same.
So, let's take a look at this year's shortlist. (All of the books on the list have been published in the United States. The US publisher is given after the UK publisher.)
Apple Tree Yard
by Louise Doughty (Faber & Faber; Sarah Crichton Books)
An Officer and a Spy
by Robert Harris (Random House; Knopf)
I Am Pilgrim
by Terry Hayes (Bantam; Atria/Emily Bestler Books)
Natchez Burning
by Greg Iles (HarperCollins; William Morrow)
The Oscars telecast features little clips of the nominated movies and
Read Me Deadly
follows that lead with thumbnail synopses of the Steel Dagger shortlist:
In Doughty's psychological suspense,
Apple Tree Yard
, eminent British geneticist Dr. Yvonne Carmichael is married to a fellow scientist and mother of two grown children. Her sexual liaison with a stranger (she calls him X) eventually leads to her appearance at the Old Bailey, charged with murder.
Harris's
An Officer and a Spy
is based on the real Dreyfus Affair in France at the end of the 19th century. Alfred Dreyfus has been sentenced to life imprisonment for treason when Col. Georges Picquart, head of France's counterespionage, investigates and comes to believe in his innocence.
Hayes's
I Am Pilgrim
features a race between a Middle Eastern terrorist's unfolding plot and an espionage/forensics specialist's attempt to identify and stop him.
The mayor of Natchez, Mississippi confronts a history of racial violence when his well-respected father faces murder charges in Iles's
Natchez Burning
, first book in a planned southern trilogy about family, honor and redemption.
Prediction
: My Edgars predictions (
here
and
here
) were a piece of cake compared to forecasting the winner of this year's Ian Fleming Steel Dagger. As usual, I'll try not to divulge spoilers when I explain the thinking that leads to my pick.
Louise Doughty
In many ways, Doughty's
Apple Tree Yard
reminds me of one of the books that contended for this year's Edgar Award for Best Novel,
Sandrine's Case
, by Thomas H. Cook. Both novels begin in a courtroom, where a narrator of questionable reliability is on trial for murder. They, like the other main characters, are intelligent, accomplished people who are rather unlikable. The events that landed each in court are foretold by hints and divulged in a skillfully controlled way over the course of the book while the court case continues. The readers watch the piecing together of a jigsaw puzzle that's completed only near the end.
Apple Tree Yard
, like
Sandrine's Case
, is very suspenseful. It is a chilling story about how we see ourselves and others and the devastating ways these perceptions can deceive us. I enjoyed the book and it definitely had me flipping the pages but it engaged my head more than my heart.
Robert Harris
On to the next candidate, Harris's historical fiction,
An Officer and a Spy
(reviewed
here
). It reads as an honest retelling of the infamous Dreyfus Affair and doesn't give in to melodrama. Rather than making Dreyfus his main character, Harris (author of the alternate-history novel
Fatherland
, in which Germany won World War II) gives that role to Colonel Picquart. It's an interesting choice. As the momentum of Picquart's investigation builds, we witness both Picquart's growth and change and the emerging proof of Dreyfus's innocence.
I agree with Sister Mary that this is a riveting read. Had it pulled in more historical background, I think it would have a better chance of claiming the Dagger.
Terry Hayes
Hayes' book,
I Am Pilgrim
(reviewed
here
), is a 624-page thriller. It's a rambling mishmash of police procedural, super-secret spy agency stuff, personal sagas and action adventure that begins with a crime scene in a seedy New York City hotel room, where we meet the forensics genius and loner known as Scott Murdoch, who later becomes Pilgrim. While the story backtracks to trace Scott's path to that hotel room, we also meet a young boy in Saudi Arabia who grows up to be a dangerous terrorist Pilgrim calls "the Saracen." It is Pilgrim's task to identify the Saracen, discover what plot he's planning and where it will hatch. This involves a far-flung and dangerous investigation that evokes painful memories for Pilgrim.
I had some problems with this book. I found the Saracen, although dastardly, in some ways more sympathetic than Pilgrim. He is certainly a more believable character. We are led to believe that Pilgrim is a brilliant forensics expert/spy, yet he makes some ludicrous mistakes necessary to advance the plot. These mistakes, and the number of convenient coincidences, stuck in my craw and affected my suspension of disbelief. That said, I still found the book entertaining and I bet it will make a blockbuster movie.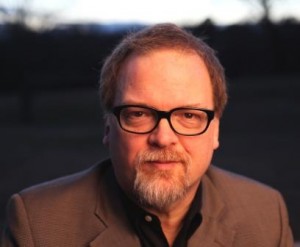 Greg Iles
Greg Iles has a
long
unsettling tale to tell about the history and consequences of racial hatred. Apparently 800 pages isn't enough, because his
Natchez Burning
is the first in a projected trilogy (
The Bone Tree
is due May 2015 and
Unwritten Laws
will arrive in May 2016).
I said earlier that Doughty's
Apple Tree Yard
reminds me of Cook's 2014 Edgar-nominated
Sandrine's Case
. Iles's book brings to mind a book nominated for that same Best Novel Edgar, William Kent Krueger's
Ordinary Grace
. Iles, like Krueger, is intimately familiar with his novel's setting, its people and their history. His book is also a powerful story about the need to right a wrong and how an adult's perception of an authority figure differs from that of his childhood. We know lawyer/writer/now-mayor Penn Cage from three excellent books and this is the best one yet.
Ordinary Grace
won the Edgar and I think
Natchez Burning
, a page-turning thriller and more, will win the Ian Fleming Steel Dagger.
Title Drawn Out of a Hat
: Harris's
An Officer and a Spy
I liked all of these books and I won't be surprised or disappointed if the judges' pick isn't the one I predict. Tell me, which do you think will be announced the winner on October 24th?