Finding new or new-to-me books to read is no real challenge. My problems are discernment and moderation––both more difficult. If there were world and time enough, there are blogs and lists enough to keep me reading through several lifetimes. And e-readers have only made the problem worse; with no storage space problems, I can
hide
my addiction––at least until the bills come in at the end of the month! Meanwhile, here are a few favorite sites to begin feeding my mystery habit.
Stop, You're Killing Me!
is one of the most comprehensive resources for readers of mystery series published in paper or audio formats. Run by Lucinda Surber and Stan Ulrich, its chronological lists by author or character are my most frequent first stop. Here you can also find books by genre, location, historical setting, and awards won. Their Diversity classification even includes a couple of authors who write books about the Romani, or gypsy people. Wow! I can wander through this site for hours, always learning something new. Their Dormouse feature lists one-book authors whose sole mystery was published over five years ago. The live links in their listings all default to Amazon, who pays them a small commission when you link through to buy a book. A good way to support an incredibly useful site.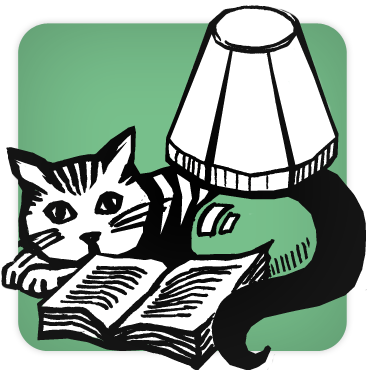 If you are looking for a tasty little tale with no or minimal sex, violence, or bad language, the
Cozy Mystery List
may have just the thing. Cozies are one of the fastest growing sub-genres, and most feature characters with special skills and interests like cooking, crafting, or book selling. The site also lists books set during major holidays.
For rare or long out-of-print books,
BookFinder
is my first stop. It can search over 100,000 online booksellers, including all of the massive Amazon and Barnes & Noble sites, in seconds. You can search here for books by author, title, or ISBN in six languages, and buy them in many different currencies. I found the signed copy of
Captain Corelli's Mandolin
my sister wanted here, from a seller in the north of England. Best Christmas surprise ever!
here
. These lists, compiled by readers' votes, are usually more interesting and varied than single-source lists. Their
What's the Name of that Book?
forum is helpful if you can't quite remember the title or author of a book you read (a frequent occurrence for me). A fair number of authors participate in discussions on the site, and you may be able to obtain pre-release copies of their books in exchange for a review.
The Reading Room's
Looking for a Mystery?
page is a librarian's list of mystery books maintained by retired librarian Linda Bertland. It lists British, Canadian, and Australian as well as American mysteries throughout the generations. It also offers extensive lists of mysteries by sub-genre.
Crime Thru Time
is devoted entirely to historical mysteries. Their
series timeline
pages list mysteries set from 2000 B.C.E. through the mid-twentieth century. Pick your century and go!
Flashlight Worthy
, while not as comprehensive as the major lists sites, has some of the quirkiest book lists I've found.
Mysteries set at reservoirs
, anyone? They list six. Readers are invited to submit lists of their own, in whatever category floats their boat.
Amazon
. As of this morning, the 'zon lists over half a million mysteries in fourteen sub-categories. It's so overwhelming that I generally start my searches for new book recommendations on more intimate sites, or from Amazon's topical newsletters. The User Reviews, while some are obviously nonsense or shills, generally provide a decent guide for books I'll enjoy, as do blogs like, well, this one. These are only a few of my go-to sites. What are some of your favorite places to find new books?