The Beautiful Mystery
by Louise Penny
One beautiful Saturday morning in September, Inspector Armand Gamache of the Quebec Sûreté and his closest colleague, Jean-Guy Beauvoir, are called from Montréal to a hidden island to investigate a murder. The island is home to a massive, stone monastery, built long ago by a small order, the Gilbertines, who fled to Canada to escape the Inquisition. (Much to my surprise, Beauvoir never makes a Monty Python joke about this. Do you suppose French Canadians don't watch Monty Python?)
What Gamache doesn't at first recognize is that there is a parallel to the monastery's schism much closer to home. For several years, there has been a venomous animosity between Gamache and Sylvain Françoeur, the man who is now the Superintendent of the Sûreté. The poison of their relationship has spread within the police force, causing rancor and distrust among colleagues.
Pandora.com
and searching for the Gregorian Chant music channel.)
The Beautiful Mystery
will be issued by Minotaur Books on August 28, 2012. Macmillan Audio will publish an audiobook on the same date, read by the incomparable Ralph Cosham. My advice is to clear your calendar, go find the Gregorian Chant channel on Pandora, and settle down to yet another compelling entry in the Armand Gamache series.
About the Armand Gamache series
Still Life
,
A Fatal Grace
,
The Cruelest Month
,
The Brutal Telling
), to the Anglophone community of Québec City and its Literary and Historical Society (
Bury Your Dead
), to a remote country resort (
A Rule Against Murder
), to the circle of Québec's artists, dealers and critics (
A Trick of the Light
) and, now, a monastery.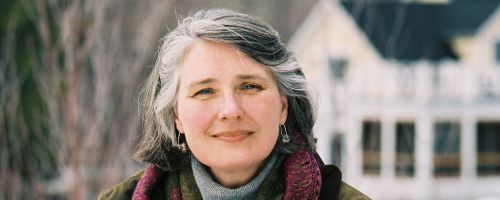 Louise Penny
Notes
: I received a free review copy of the book and audiobook. Many of the images in this post are taken from
Louise Penny's website
.