Lady Jane Digby, painted by
Joseph Karl Stieler
Today we welcome a guest writer, who calls herself Lady Jane Digby's Ghost. Read a little about her inspiration, 19th-century Lady Jane Digby,
here
.
Lady Jane Digby's Ghost
: I'm a history jock and a voracious reader, which combine to make me a prodigious consumer of European and American mysteries. I don't like cozies, but appreciate that others less hard-boiled than I do. I often consult Wikipedia while reading to get the 411 on people and places referred to in the text. After retiring––honorably––from several careers, I live in Santa Fe where I review books for Amazon, participate in our local adult education group,
www.renesan.org
, and hang out with my cats. I was born in 1951–you do the math.
I like series books. I really do. I like returning to old friends and accompanying them on their new adventures. And I particularly like mystery series. Give me a new volume in British author Susan Hill's masterful series starring Chief Inspector Simon Serrailler and I'm a happy clam.
But all too many authors have hung on to their once-interesting characters for one or two books too many, and it's the reader who pays the price. Literally "pays the price," as in money spent and time wasted on a book in a series that, once upon a time, was good reading but has degenerated into a mishmash.
When the author loses interest, the reader does, too. But all too often, the author doesn't realize he's lost both the series and the readers until the books stop selling.
So, who's still "got it" and who should hang the characters out to dry? These are my picks, based on years and years and years of reading.
Daniel Silva has been writing his Gabriel Allon books since 2003. They feature an Israeli spy/assassin who wants to leave Israeli intelligence and make his avocation, art restoration, his trade. But, like Michael Corleone in
The Godfather III
, just when he thinks he's out, they pull him back in. In Silva's case, this happens annually, as a new series book appears every summer, like clockwork.
The books are getting a bit repetitive, but they could be improved by further character development. Give Allon a kid––one who is
not
killed in a terrorist attack. Let Chiara, Allon's younger Italian wife, age a little, and become a little less gorgeous. Give her a haircut. Finally, kill off Shomron, who seems to be a pain in everyone's side in Israeli intelligence. Silva needs to move forward to keep me reading.
Jacqueline Winspear is the author of the "Maisie Dobbs" series. While the series started off well, Ms. Winspear seems to be losing interest in her character and the plots are becoming rote. It's difficult to explain, but Maisie was originally a nuanced creation. She was mentored by Dr. Maurice Blanche, a noted psychologist. After serving in World War I as a nurse in France, she returned to London to set up a detective agency, where she used psychological insight to solve cases. The cases in the succeeding books were well thought out. The past few books seem slapdash, though, without the careful writing Winspear is noted for. She seems to be going through the motions.
Winspear is publishing a new book in April,
The Care and Management of Lies: A Novel of the Great War
, that does not seem to be part of the Maisie Dobbs series. I think it's time she created another leading character and series. She's a really good writer.
"Charles Todd" is the mother/son writing team who have two World War I series, one featuring Inspector Rutledge, and the other Bess Crawford. Rutledge has been keeping my interest, but the Bess Crawford character seems to be stuck in time. She needs a major shake-up––maybe marrying her father's adjunct, who's been in love with her forever. Maybe as the Great War draws to a close, so should the Bess Crawford character. Or, as the two series are placed in two slightly different times, maybe the final book should be Bess meeting Rutledge. They do seem to have a common friend, Melinda Crawford, who is Bess's cousin and a friend of Rutledge's family, and who appears in both Todd series.
British author David Downing has run out of Berlin train stations with which to title his John Russell series.
Masaryk Station
, in Prague, was his last book in the series. His main characters, journalist/spy John Russell and actress Effi Koenen, have reached a natural end to the World War II and post-war period, and Downing has gracefully tied up his loose ends in a good final book. He has a new series set in World War I, with the first book,
Jack of Spies
, published last year. I thought it was a bit overwritten, but otherwise a good start to a new series.
Philip Kerr, with his Bernie Gunther series, keeps his character interesting by
not
writing the series in timely order. The books are set everywhere from 1930s Berlin, to Cuba in the 1950s, to the Russian front during World War II, and more. The reader never knows where––or when––Bernie will turn up next. That keeps me buying and reading the books. I think that his first three books, now combined in one large volume,
Berlin Noir
, are his best; some of the best writing about 1930s Berlin available.
Alan Furst will continue writing as long as he wants. He has built up such a following that his books sell well to readers who love everything he puts in front of them. Because he also alternates time and place and characters, his books stay fresh––though look out for his standard scene in a French bar in every book, no matter where otherwise set.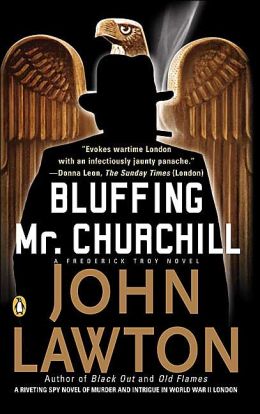 I'm a big fan of British author John Lawton, who writes the Troy series, set in London. Like Philip Kerr, he ranges his books throughout a vast period of time and there are enough characters in the Troy family that the storylines are kept fresh. (Note to American readers who also read British books: Beware when ordering Troy books from the UK. For some odd and unknown reason, Lawton's books sometimes have different titles in the UK and the US. You might see a book on a British seller's site, think you haven't read it, order it, and then be disappointed when it arrives because it is a book you've read, under a different title.)
Many readers have not yet discovered the Billy Boyle series, set in World War II, by author James R. Benn. There are eight titles in the series––like Daniel Silva, Benn publishes a book every summer––and are beginning to get a bit tired. Billy is a former Boston police detective who is a sort of enforcer for his uncle, General Dwight D. Eisenhower. As befits Billy's background, he "looks into things" for "Uncle Ike" in the European theater.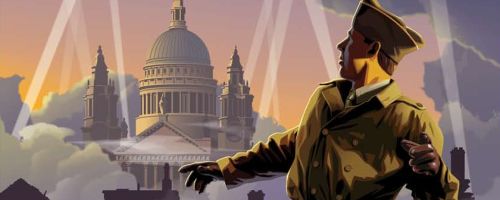 Benn has improved greatly as a writer, but he's beginning to lose me as a reader due to the repetitious plot lines. Benn also tries to write Billy a love interest, which seems to be spurious at best. He doesn't need one, and her presence drags down the story. (This is a major pet peeve of mine; love interests in books where they're not needed, but are there because the publisher feels they should be, to juice up sales.) Still, every September, I'll look to see if Benn has a new Billy Boyle title. If you haven't heard of James R. Benn, look him up; you might like his wartime mysteries.
There are many other series of mysteries and police procedurals set in England, Canada and the United States that I'd like to cover in future guest posts.
So, what authors and series will
you
continue to buy and read? And which ones just seem to have petered out, but the author doesn't know it? Let us know.