The Material Witnesses welcome back our friend Lady Jane Digby's Ghost with another guest appearance.
In
my first guest post
, I wrote about mystery series that I felt had "jumped the shark" and outlived their original promise. I gave some examples and readers submitted more series in the comments section. Now I'd like to write about mystery series that ended, but still had plenty of "oomph" in them. Again, the examples are mine and I do expect some disagreement.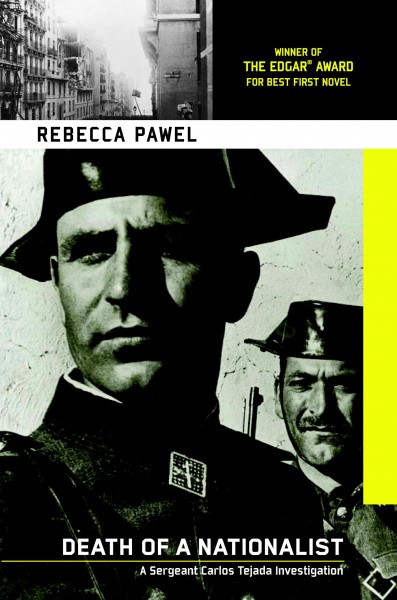 I'll start with a series I enjoyed 10 or so years ago. Young author Rebecca Pawel came up with a marvelous series set in Franco's Spain, right after the bloody Civil War. The first in the four-book series is
Death of a Nationalist
. Pawel's lead character, Madrid policeman Carlos Tejada, is part of the Nationalist Guardia Civil who finds himself investigating a murder of a suspected Republican. (Republicans, also called Loyalists, were loyal to the Spanish Republic, while Nationalists, led by Francisco Franco, overthrew the Republic in favor of an authoritarian regime.)
Tejada's investigation reveals a case much more complicated than a plain murder, and political ambiguities begin to appear. Rebecca Pawel is very daring in her use of a Nationalist as the protagonist, rather than a more conventionally sympathetic Republican. She continued her strong writing in three more books, the final one published in 2006.
And then Pawel stopped; nothing more since then other than an "Amazon single" e-book. I check the Soho Press catalog yearly to see if anything else is on the horizon, but . . . nada. (There was also a Tejada "single" self-published, which was disappointing, perhaps because it wasn't long enough to make much sense.)
(Also, and regrettably, Brown wrote two books set in Nevada; mysteries starring Magdalene "Mags" Rogers and her dogs, which I consider two of the worst-written books ever. Real stinkeroos, completely lacking Brown's usual strong sense of place and colorful, interesting characters. Don't buy them; don't read them. I'd like to forget that I ever did read them.)
British psychologist Frank Tallis has written six books set in Vienna in the early 1900s. Starring Max Liebermann as a young psychoanalyst, and Oscar Reinhardt as a police detective, they team up to solve crimes that have baffled the Viennese authorities. The two are occasionally aided by Dr Sigmund Freud, who is mentoring Max Liebermann.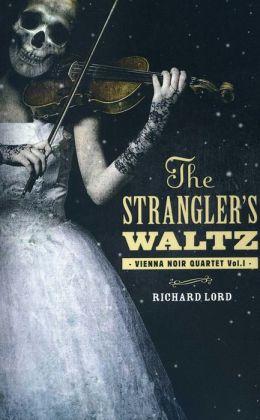 But along the same lines of the Frank Tallis Max Liebermann books is the new book, also set in Vienna in the early 1900s, by Richard Lord, called
The Strangler's Waltz
. I'm adding it to this list because it is part of the "Vienna Noir Quartet," though only
Waltz
has been published to date.
I sure hope Lord does continue with the series, and the remaining three books are published . . . and soon.
The Strangler's Waltz
(Monsoon Books, 2013) is available in print and in e-book form, which is how I read it.
So, what series ended too abruptly for you? Give us some names.