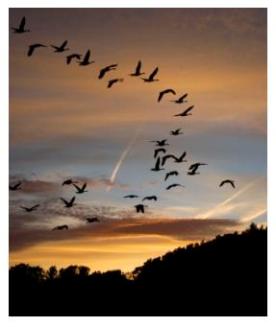 My kitchen desk is a cascade of notes written with ever-increasing numbers of exclamation marks and capital letters. The notes reflect this week's chaos as my family counts down the minutes to our Thanksgiving trip to Grandma and Grandpa's house. My husband's parents live in Florida and it seems odd to me to visit them at this time of year. For me, fall is fires in the fireplace, piles of leaves to shuffle through, the honking of wild geese as they fly south and seeing my breath when I go outside. More than those things, however, the holiday of Thanksgiving is a time for being grateful, sharing with others and getting together with family and friends. Today, let's look briefly at books that examine ties that bind families and friends within the context of their larger societies.
From the first sentence in Assassins of Athens ("Andreas Kaldis once read or heard somewhere that the chatter never stopped in Athens."), we're taken into the mysterious social network of powerful old families and their influential friends who control Greece. The body of a teenage boy from a wealthy Athens family is discovered in a dumpster behind a nightclub. The investigations of homicide detective Kaldis take him to the heights of Athens society as well as its shadowy underworld and he finds friends in unlikely places. This is the second of an outstanding three-book series set in Greece written by Jeffrey Siger. It's even more fun if you've begun with Murder on Mykonos, although it isn't necessary.
American writer Poke Rafferty has married his Rose. The "they-lived-happily-ever-after" ending for them and their adopted daughter, Miaow, whom Poke saved from life on the streets, is threatened by the appearance of a very bad man from Rose's past as a Patpong bar dancer, in Timothy Hallinan's
The Queen of Patpong
. This is a sumptuous literary thriller and the fourth book in a series set in Bangkok, Thailand. You don't have to read the series in order, but you'll deny yourself a treat if you don't. The first book is
A Nail Through the Heart
, in which we meet these characters and learn about Thailand through Poke's eyes.
When the eccentrically groomed and dressed Lucy Bellringer walks into the office of Chief Inspector Tom Barnaby, he is reminded of a beautiful but tattered old bird of prey. Miss Bellringer insists that the death of her dear friend, retired school teacher Emily Simpson, could not result from natural causes and she's right. Barnaby and his sidekick, Sergeant Troy, put their noses to the trail and discover the relationships and events that led to this homicide.
The Killings at Badger's Drift
by Caroline Graham is the first book in a well-written traditional English mystery/police procedural series and is a fine book to read in a chair by the fire.
Eliot Pattison is a wonderful writer with three mystery/historical fiction series, all of which provide good reading. In the first Duncan McCallum book,
Bone Rattler: A Mystery of Colonial America
, McCallum's friend Adam Munroe is one victim in a series of killings onboard the Ramsey Company ship transporting indentured prisoners to colonial America. Because of his medical training, McCallum is asked to examine the evidence, but the crimes remain unsolved when the ship reaches America. McCallum's efforts continue against the background of the French and Indian War. This is a masterful book that depicts the struggles of individuals and conflicting cultures in the New World.
Gabriel Du Pré is of Métis ancestry (Cree, French and English) and he works as a Montana cattle brand inspector in a series written by Peter Bowen. In
Coyote Wind
, the first book of the series, Du Pré assumes the sheriff's role when the sheriff is shot in a case involving a long-ago homicide. This book is enjoyable due to Bowen's unforgettable characters and his knowledge of Cree culture and rural Montana. Du Pré is a warm and honorable man who doesn't break stride dealing with his lover and his two daughters, each more than a handful. Compared to Du Pré's friends and family, dealing with criminals is easy.
Helen Simonson's 2010 debut,
Major Pettigrew's Last Stand
, is not a mystery but it is such a good book I'll mention it anyway. I read it at the suggestion of Sister Mary Murderous. When Major Ernest Pettigrew's younger brother dies, the 68-year-old Major develops a friendship with Mrs. Jasmina Ali, a Pakistani shopkeeper. Their small English village, Edgecombe St. Mary, buzzes at the unsuitability of this relationship between two widowed citizens. The Major and Mrs. Ali are dignified, insightful, and completely endearing as they interact with their problematic families, the villagers and each other. I'd like to meet them in person, but meeting them on the page was a joy, in part because they both love books and have interesting things to say about them.
American Visa
by Juan de Recacoechea Saénz has been termed "sweet noir" by some of its readers. Mario Alvarez, an unemployed English teacher, arrives at the rundown Hotel California in La Paz, Bolivia, with a roundtrip airline ticket to the US, furnished by his adult son, who lives in Miami. Unfortunately, Alvarez has no visa and it's clear it won't be easy to get one. Fortunately, Alvarez is familiar with the enterprising characters of noir fiction so maybe that visa won't be impossible to obtain after all. I'm reading this book now and enjoying it very much. This is a creative writer who is new to me and I hope to find his other books available in English.
It's always a pleasure to share good books with family members and friends who love to read. In the spirit of Thanksgiving, do you have a book you could share?