Playing dead is an involuntary act like fainting
Life is a mysterious thing, but the absence of life can be even more mysterious. Some recent disturbing news stories (a baby in a coffin, a tornado victim in a body bag) involve a declaration of death when the victim wasn't actually dead. This morning, I accidentally stumbled across the opossum who lives under our ground-level deck. She "died" before my eyes. When her body later disappeared, there was no real mystery there. She had come to and scuttled away. But what's the truth behind these disappearances?
Craig Holden:
Four Corners of Night
(1999). In this dark novel, a missing teenage girl triggers bad memories for a cop, whose own daughter vanished seven years earlier.
Iain Banks:
The Crow Road
(2008). Prentice McHoan searches for his missing Uncle Rory. According to Banks, it's a book about "Death, Sex, Faith, cars, Scotland, and drink."
Tana French:
In the Woods
(2007). A multiple award-winning Irish novel begins with the disappearance of several children in the woods.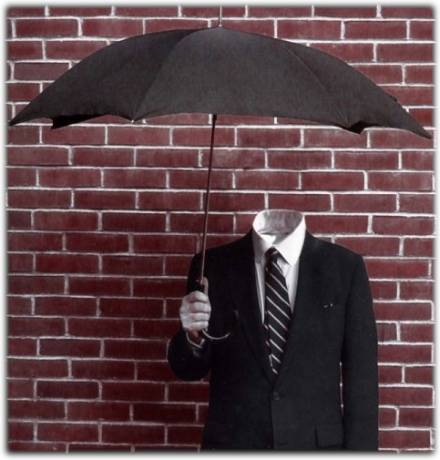 Hanna Pittard:
The Fates Will Find Their Way
(2011). Some neighborhood boys obsess over their missing 16-year-old classmate, Nora Lindell.
Ed McBain:
So Long as You Both Shall Live
(1976). When Detective Bert Kling's bride Augusta disappears on their wedding night, the 87th Precinct launches a search for her.
David Ely:
Seconds
(1963). Ever hear the saying, "You can't go home again"? Wilson begins a new life, only to realize he misses his old one.
William Irish:
Phantom Lady
(1942). A woman wearing an orange hat is the only witness who can save a man from the electric chair. Does she even exist?
Helen McCloy:
The Impostor
(1977). A woman imprisoned in a mental institution insists that her husband has been replaced by a double.
E. Phillips Oppenheim:
The Great Impersonation
(1920). It is shortly before World War I, and the German Baron Leopold von Ragastein aims to impersonate his English lookalike, Sir Everard Dominey. Oppenheim was the James Patterson of his day.
Josephine Tey:
Brat Farrar
(1949). A missing heir to the fortune of an English horse-breeding family is impersonated by a young man who closely resembles him. From the author of
The Daughter of Time
.
Peter Lovesey:
The False Inspector Dew
(1982). A woman conspires with a dentist to kill his wife, Lydia, by posing as Lydia on board the
Mauretania
. A man has booked passage under the name of Walter Dew, the famous Scotland Yard inspector who arrested Crippen for his murders, so when Lydia's body is fished out of the water, the
Mauretania
's captain asks "Inspector Dew" to investigate.
Ethel Lina White:
The Wheel Spins
(1936). Alfred Hitchcock based his movie
The Lady Vanishes
on this novel about a rich and spoiled young woman who insists that an elderly passenger has disappeared from the train. Others say there was no such passenger.
Graham Greene:
The Third Man
(1950). Harry Lime dies in an accident shortly before his friend Rollo Martins arrives in Vienna to visit him. Martins then searches for a missing witness to the accident. Greene wrote the screenplay for the famed film of
The Third Man
before writing the book. Martins's first name in the movie is Holly, not Rollo. The story is that the name was Rollo Martins in Greene's screenplay, but Joseph Cotten, who played the part, disliked the name Rollo. When Greene wrote the book, he kept the name he'd originally chosen. (Take that, you
actor
you!)
Margaret Millar:
Beyond this Point Are Monsters
(1970). Robert Osborne's childhood bedroom door wore a sign reading "Beyond this point are monsters." One evening after dinner, the grown-up Osborne goes outside the mess hall of his ranch to find his dog and doesn't come back.
Colin Dexter:
Service of All the Dead
(1979). A church warden is killed in the vestry, and Inspector Morse investigates this and other evil in the congregation.
Dan Chaon:
Await Your Reply
(2009). Miles Cheshire is haunted by the disappearance of his troubled twin brother Hayden, who has been missing for 10 years.
Raymond Chandler:
The Big Sleep
(1939). Private eye extraordinaire Philip Marlow is hired to search for a millionaire's missing son-in-law.
Samuel W. Taylor:
The Man with My Face
(1948). Chick Graham returns home from the office to find that his wife and dog refuse to recognize him and that his double insists that he is the real Chick Graham.
Edmund Crispin:
The Moving Toyshop
(1946). A man discovers a corpse in a toyshop and is hit on the head. When he returns with the police, the toyshop is gone.
Herbert Brean:
Wilders Walk Away
(1948). A New England family has a tradition of disappearing.
Jonathan Latimer:
The Lady in the Morgue
(1936). Bill Crane and his drinking buddies star in this classic madcap novel about corpse-napping, grave robbing, and the otherwise missing.
John le Carré:
Tinker, Tailor, Soldier, Spy
(1974). In the third George Smiley book, Smiley must identify a mole in the British Secret Service.
Patricia Highsmith:
The Talented Mr. Ripley
(1955). Herbert Greenleaf wants his son Dickie to come home from Italy, so he asks Tom Ripley to find him. This is a very bad mistake.
Wilkie Collins:
The Woman in White
(1860). A gothic classic that routinely makes best mysteries lists, it involves a plot to defraud an heiress.
Harlan Coben:
Tell No One
(2001). David and Elizabeth Beck, a young married couple, return to the site of their first kiss at age 12. Elizabeth is kidnapped and murdered; David is beaten and left for dead. Eight years later, an email message to David could only come from Elizabeth.
The use of disappearance, impersonation, mistaken identity, doubles, and doppelgängers has created some great books of crime fiction. Don't miss them.