I used to tease my mother and aunt about watching
Murder She Wrote
,
Matlock
and
Diagnosis Murder
, because they were so formulaic. Then, one day, while my husband and I were watching
Castle
, or
Rizzoli and Isles
, maybe it was
The Mentalist
, it hit me: today's crime dramas aren't much different. Holy Jessica Fletcher; these shows are just
Murder She Wrote
for baby boomers!
First of all, you need to understand that scripted TV cop/detective dramas are generally divided into three acts. The detectives usually have somebody they're focusing on in Act One, and another chief suspect in Act Two.
Neither of these suspects will be the murderer
. To be fair, I should say that there is a
very
occasional plot twist in which the Act One suspect––who will have been cleared of suspicion either during Act Two or by the end of Act One––will suddenly be revealed as the murderer in Act Three. This is like the Statue of Liberty play in football, though; meaning that this plot twist is only effective if used extremely rarely and judiciously.
The Prisoner's Patrick McGoohan played the killer four times on Columbo
Let's move on to the next whodunnit rule––and this one's a firm one. If there is a well-known actor guest-starring in this episode,
and
s/he doesn't seem to have all that much face time in the episode, that means that s/he will turn out to be the murderer in Act Three.
Next whodunnit rule: If one of the suspects is a super-rich captain of industry, that's your man––unless it's one of his kids or close associates. Assuming that there is no zillionaire character and there isn't a well-known guest star in the episode––or if there is but the guest star seems to have a lot of face time––then the general rule is that the murderer will turn out to be a character who is introduced in Act One but who is not a suspect. For example, this will usually be a witness interviewed by the detectives; somebody like a friend, co-worker or schoolmate of the victim, a relative of the victim's spouse. If you're watching a show, pay attention to these witness characters and amaze your friends by predicting the whodunnit before the end of Act One.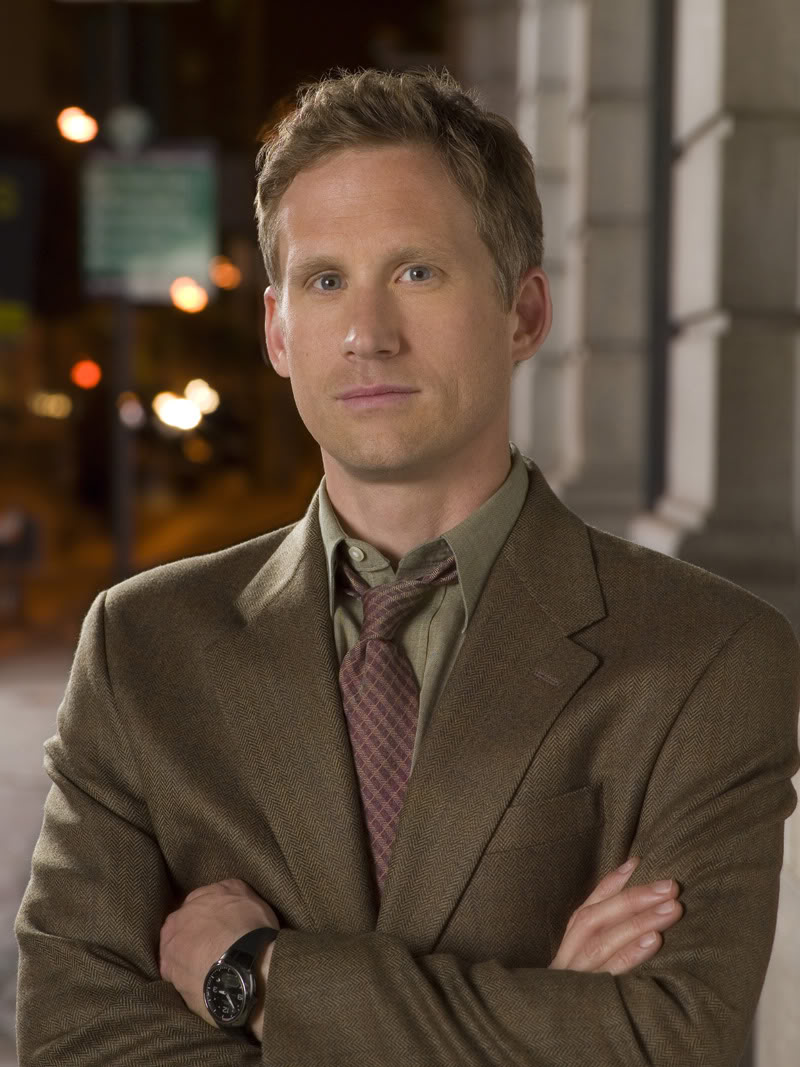 Reed Diamond
Fred Koehler
One over-arching rule is that certain guest stars will be the murderer 99-
44/100
ths percent of the time. Two examples are Reed Diamond and Fred Koehler. Memorize those faces. If one of those guys is on the show, it's a virtual lock that he's the killer. Just think how impressed your friends will be when you nail the killer as soon as Reed or Fred's face appears on the screen. Don't say Reed or Fred is always the killer, though. Make up some story about your prediction that makes you sound more clever than that. By the way, there aren't many female actors in the Reed/Fred category, but Elaine Hendrix comes pretty close.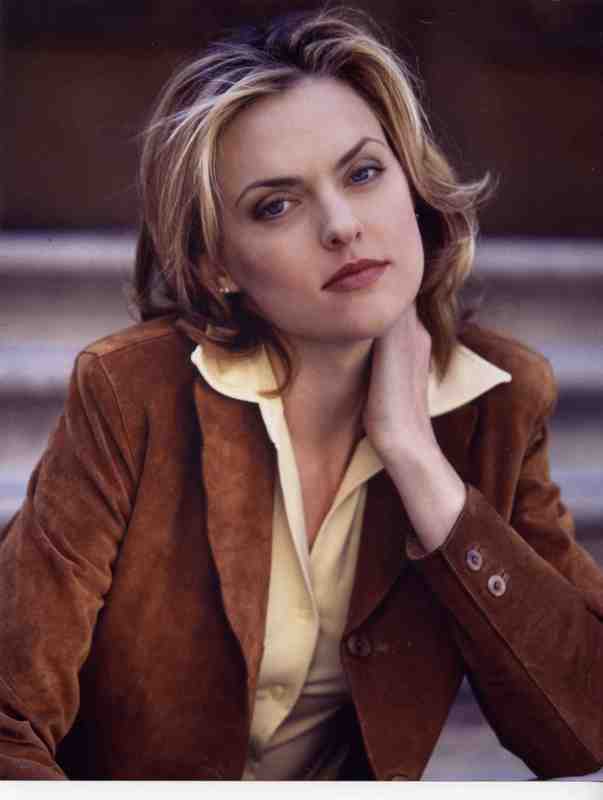 Elaine Hendrix
This next one's a
why
dunnit, but it can help you narrow down the whodunnit. If a pharmaceutical company is part of the plot, the reason for the murder will turn out to be that the victim found out that a drug about to be marketed has deadly side effects and certain people in the company have been covering it up. On a related theme, you can generally assume that if any mega-corp is part of the plot, at least one of its executives or directors will be evil and will be the force behind the murder.
Now that we've covered the basics of the whodunnit, we can talk about a few other conventions of crime drama. These don't lend themselves quite so well to impressing your friends, but you can still use them to make wise-guy remarks––and that's always a vital part of the TV-watching experience.
Our next convention concerns crime-detection technology. The police on TV have some amazing technology. Computerized whiteboards, huge touch screens with multiple displays that allow them to graphically represent all of the elements of the case, mind-boggling medical forensics tools and, my favorite, facial recognition software that instantly provides the ID of somebody caught on some grainy surveillance camera from a database of, apparently, everybody in the entire country. Half the technology on these shows doesn't even exist in real life, let alone in cash-strapped cop shops. The only vaguely realistic part of the whole cop/technology thing is that federal crime agencies seem to have much fancier technology than city police detectives.
plainclothes detectives
come upon a suspect, they always call out to him when they're far enough away that the suspect can run. This convention has been around since the start of TV crime drama. The idea seems to be that the show needs a little goosing up of the action, which is provided by alerting the suspect, so he and the cops can rush down streets and alleys, knocking down innocent civilians, vaulting over obstacles, crashing into vendor carts, climbing fences and so on, until finally reaching a dead end. (At which point we can go to commercial.)
It almost goes without saying that on TV crime drama, all criminal defense lawyers are jerks who treat cops with utter contempt. I don't even know why I bothered writing about this convention, since everybody already knows this one.
The Mentalist
or Beckett's mother's murder on
Castle
, for example.
The Big Chill
says when he's watching old black-and-white B gangster movies in the middle of the night: "Sometimes you just have to let art flow over you."