A few days ago, I finally reached the finish line on Eleanor Catton's Man Booker Prize-winning
The Luminaries
––848 pages in print and over 29 hours on audio. Reviewers are worshipful, and I'm . . . mystified.
After that slog, I was delighted to get an email from HarperCollins about a "lost" Agatha Christie novella called
Hercule Poirot and the Greenshore Folly
. It clocks in at a crisp 70 pages and made for a very pleasant evening's reading. If you notice it's a lot like the Poirot novel
Dead Man's Folly
, it's no coincidence. That's because Christie wrote the novella as a fund-raiser for her church, not for publication, but then decided to expand the story into the full-length novel and use a different story (a Miss Marple tale) for the fundraiser. Still, there are some differences between
Dead Man's Folly
and
Hercule Poirot and the Greenshore Folly
, and any serious Poirot fan should enjoy the novella.
HarperCollins is using the publication of this novella to launch its new Witness Impulse imprint, which will publish new books in mystery, thriller and suspense, but will also republish classics and bring international books to American readers.
Even though I love grabbing books as soon as they're published, and discovering new authors, this trend of republishing lesser-known international titles and out-of-print mysteries is a welcome one. In addition to the Witness titles, which you can find
here
, check out some of these:
Felony & Mayhem
is one of my real favorites. Their books have a nice, comfortable feel in the hand,
high-quality paper and type fonts, and attractive cover art. Visit F&M if you're looking for republished classics from authors like Margery Allingham, Robert Barnard, Edmund Crispin, Elizabeth Daly, Peter Dickinson, Caroline Graham, Reginald Hill, Elizabeth Ironside and Ngaio Marsh.
Felony & Mayhem doesn't restrict the booklist to the oldies, though. They are home to Londoner Laura Wilson's 1940s Ted Stratton series and L.C. Tyler's delightfully quirky "Herring" series, just for two quick examples. You could easily find a couple of hours slipping by while you peruse their online catalog.
Rue Morgue Press
specializes in republications of Golden Age mysteries. You can find some wonderful old favorites on their catalog, like Catherine Aird, Delano Ames, Nicholas Blake (one of my favorites when I first started reading mysteries), Manning Coles, Michael Gilbert, Gladys Mitchell, Colin Watson (his Flaxborough series is just a hoot) and a lot more.
It's amazing how quickly some relatively recent mystery novels can go out of print. And that's where
Poisoned Pen Press
might just come to the rescue. Looking for back titles in Dana Stabenow's Kate Shugak series? Poisoned Pen's your source. You'll also find some Robert Barnard titles, Libby Fischer Hellmann's Ellie Foreman mysteries, Kerry Greenwood's Australian Phryne Fisher and Corinna Chapman books, Steven F. Havill's Posadas County mysteries and page after page of others.
Open Road Integrated Media
may be a dull name, but their mission and imagination are anything but. Open Road republishes (in ebook form) celebrated and lesser-known finds in all genres, not just mystery. Thomas Berger, whose classic
Little Big Man
was made into a movie starring Dustin Hoffmann, is represented with 10 titles, including one I've been meaning to buy,
Crazy In Berlin
, about a Army medic stationed in Berlin at the end of World War II, and
Arthur Rex
, a cheeky retelling of the King Arthur legend. Mary Wesley, best known for
The Camomile Lawn
, also has 10 titles in the catalog.
But if you insist on mysteries (and we all do sometimes), Open Road can deliver a lot of them to your e-reader, including Dorothy L. Sayers's first three Lord Peter Wimsey mysteries. Pieter Aspe's Inspector Van In series, set in Bruges, is up to 24 books, but has only just now started to be translated from Flemish to English. You can find the first two titles,
The Square of Revenge
and
The Midas Murders
, on Open Road.
Otto Penzler's Mysterious Press has been bringing back out-of-print mysteries for decades. Now,
MysteriousPress.com
is putting these books in digital form, and teaming with Open Road for distribution and marketing. The catalog includes hundreds of titles, and here's just the tip of the iceberg: Charlotte Armstrong, James M. Cain, Mignon Eberhart, James Ellroy, John Harvey, Jane Langton, Charles McCarry, Ellery Queen, Rex Stout, Joseph Wambaugh and Donald E. Westlake.
I don't want to mislead, though. Mysterious Press isn't only about ebooks. You can also find some paperbacks there, including one of my recent favorites, Janice Law's Francis Bacon series, whose first two titles are
Fires of London
and
The Prisoner of the Riviera
.
Crippen and Landru's
niche is republishing mystery short story collections. Perusing their current list, I see story collections by John Dickson Carr, Michael Gilbert, Peter Lovesey, Peter Robinson, Ross Macdonald, Lawrence Block, Craig Rice, Christianna Brand, Erle Stanley Gardner and dozens more.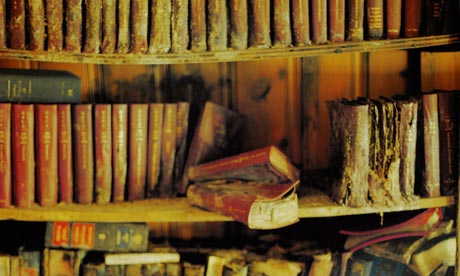 A lot of my collection of old mystery titles came from rummaging through used bookshops and library book sales. I love every one of those finds, but it's nice to know that when I want to read an old title, I don't necessarily have to go on a dusty hunt.