Here's a preview of upcoming books:
M. C. Beaton:
Death of a Kingfisher
(Hamish Macbeth). Scottish Police Constable Hamish Macbeth has been delighting readers since 1985, and now he's back for his 28th visit. Hamish investigates when vandalism threatens Braikie's new tourist trade, but soon the crimes escalate to murder.
Simon Brett:
Guns in the Gallery
(Fethering Mysteries). The frighteningly prolific Simon Brett returns to Fethering, on the English coast, for the 13th in this light series, which he began in 2000. Neighbors Carole and Jude poke their noses into the purported suicide of a young woman found dead in a yurt that is part of her wealthy family's new venture, "glamping;"
i.e
., glamorous camping.
Vulture Peak
(Sonchai Jitpleecheep). Sonchai is one crazy character. His mother was a bar girl, his father some GI on R&R in Bangkok during the Vietnam War, his wife a former prostitute whom he met at his mother's bar. Sonchai used to be a Buddhist monk, but now he works for the Royal Thai Police, under the famous––but corrupt––Colonel Vikorn. In this fifth book in the series, Sonchai is put in charge of a task force out to eliminate trafficking in human organs.
Martin Edwards (editor):
Guilty Consciences
. An anthology of 17 British mystery stories, 16 never published elsewhere. Authors include Robert Barnard, Ann Cleeves and L. C. Tyler.
Joan Hess:
Deader Homes and Gardens: A Claire Malloy Mystery
. Arkansas bookstore owner Malloy returns from her honeymoon and is compelled to investigate murder and missing persons in her quest to buy her dream house. Number 18 in the series.
Jonathan Kellerman:
Victims: An Alex Delaware Novel
. Psychologist Delaware investigates a series of gruesome killings whose victims seem completely unconnected. Number 26 in the long-running series.
Siege
. This thriller focuses on various characters affected by a terrorist attack and hostage-taking at an upmarket hotel in London's Park Lane.
Simon Lelic:
The Child Who
. In this standalone psychological thriller, Leo Curtice is the defense attorney for a 12-year-old boy accused of murdering an 11-year-old girl. Community outrage over the case takes a sinister turn that threatens Curtice's own family.
Lisa Lutz:
Trial of the Spellmans
. Izzie Spellman, eldest child in the dysfunctional family of private investigators, finds that her family is acting even more strangely than usual. Her boyfriend Henry wants to have "the talk" and his mother is visiting. Do you know what the acronym "SNAFU" stands for? Number five in the series.
Anne Rice:
The Wolf Gift
. The doyenne of vampire fiction moves on to . . . werewolves. San Francisco journalist Reuben Golding is on assignment in Mendocino, reporting on an old mansion that was once the home of a wealthy man who went missing 20 years earlier. Anne Rice calls it a return to her gothic motifs: "the old dark house, a mysterious death, the promise of family secrets, and the supernatural monster as hero."
J. D. Robb:
Celebrity in Death
(Eve Dallas). When a murder occurs at a party celebrating the release of a film about a former case of hers, Lieutenant Eve Dallas is in the middle of the crime scene.
Before the Poison
. In this standalone suspense story by the author of the DCI Alan Banks series, Hollywood film composer Chris Lowndes returns to his home in Yorkshire after the death of his beloved wife. He learns that his new house, Kilnsgate, had been the scene of the murder of its wealthy doctor owner by his wife, Grace Fox, who became one of the last women hanged in England. Chris feels compelled to learn more, as his troubled dreams confuse Grace with his dead wife, Laura. I received a free review copy of the book and found it atmospheric and compelling.
Dana Stabenow:
Restless in the Grave
(Kate Shugak). In her 19th book in the series, Stabenow pairs up PI Shugak for the first time with Stabenow's other series character, Alaska State Trooper Liam Campbell. The two investigate the case of an entrepreneur killed by the sabotage of his private plane.
Helene Tursten:
Night Rounds: A Detective Inspector Irene Huss Investigation
. Irene Huss, of the Violent Crimes Unit in Göteborg, Sweden, investigates the murder of one nurse and the disappearance of another when an electrical blackout hits their hospital. Ten Irene Huss novels have been published in Sweden, but this is only the fourth to be translated into English. As unfortunately often happens in translated crime fiction, the English-language titles are published out of order. This is the second book in the series, with the English publication order being one, three, five, and now two. Who knows why number four,
Kalit Mord
(
Cold Murder
), has been skipped?
Marion Babson:
No Cooperation from the Cat
. Trixie Dolan and Evangeline Sinclair are aging London actresses. Trixie, Evangeline and their cat, Cho-Cho-San, become embroiled in a murder mystery after an unwanted guest is killed at their apartment.
Murder at the Lanterne Rouge: An Aimée Leduc Investigation
. Hey, what happened to naming the books in this series after Paris neighborhoods? Aimée has been trying hard to be happy for her business partner René about his new girlfriend Meizi. But Aimée's suspicions about Meizi seem well-founded when Meizi disappears and a body is found shrink-wrapped in an alleyway with Meizi's picture in his wallet.
Rhys Bowen:
Hush Now, Don't You Cry
(Molly Murphy). In the 11th in this series set in early-20th-century New York, Molly is on her honeymoon and has promised her NYPD husband that she's given up sleuthing. But what's she to do when their honeymoon host is murdered?
C. J. Box:
Force of Nature
(Joe Pickett). Wyoming game warden Joe Pickett has a friend in trouble. For years, Nate Romanowski has been keeping the secret of a terrible act by a Special Forces colleague. But now that colleague is a powerful man who doesn't want to take chances. He will threaten Nate's friends and family to get Nate to come out in the open and make himself a target.
Murder of the Bride
(Rex Graves). Scottish barrister Rex Graves and his fiancée attend the wedding of a wealthy woman and a local man. The pair's families are at each other's throats, and now somebody seems determined to bump off an entire family.
Åke Edwardson:
Sail of Stone
(Erik Winter). Books in this Swedish series featuring Erik Winter of the Gothenburg police are slowly being translated into English. In this entry, Winter works on two very different missing-person cases.
Lyndsay Faye:
The Gods of Gotham
(Timothy Wilde). It's 1845 and Timothy Wilde joins the newly formed New York City Police Department, where he is assigned to a beat in the notorious Five Points neighborhood. The city is in a gangster free-for-all and battles between nativists and new Irish immigrants. Wilde is caught up in these forces as he investigates the murders of child prostitutes.
The Memory of Blood: A Peculiar Crimes Unit Mystery
. The Peculiar Crimes Unit, led by Arthur Bryant and John May, are nearly as odd as the crimes they investigate. Fans of theater murders should be excited about number nine in the series. The team is called in when a theater owner's son is found murdered in a locked room at a cast party. With no forensic evidence, the only clue seems to be the frightening life-size Punch doll found by the body. Bryant, May, and the team must rush to solve the crime before the Home Office succeeds in getting them tossed off the case.
Kerry Greenwood:
Cooking the Books: A Corinna Chapman Mystery
. Melbourne, Australia, is the home of former banker Chapman, who now owns the Heavenly Delights bakery. Corinna is supposed to be taking some time off, but she agrees to do the catering for a soap opera and can't help but investigate hanky-panky there and a case of bullying at a corporation.
Jane Haddam:
Blood in the Water
(Gregor Demarkian). Rich bitch Martha Heydrich is the talk of the town because of her rumored affair with the teenaged Michael Platte. Gregor Demarkian investigates when two burned bodies are found in Martha's pool house––one Michael's and one unidentified––and Martha is missing.
Angelmaker
. Check out this book description: "Joe Spork spends his days fixing antique clocks. The son of the infamous London criminal Matthew "Tommy Gun" Spork, he has turned his back on his family's mobster history and aims to live a quiet life. That orderly existence is suddenly upended when Joe activates a particularly unusual clockwork mechanism. His client, Edie Banister, is more than the kindly old lady she appears to be––she's a retired international secret agent. And the device? It's a 1950s doomsday machine. Having triggered it, Joe now faces the wrath of both the British government and a diabolical South Asian dictator who is also Edie's old arch-nemesis."
C. S. Harris:
When Maidens Mourn: A Sebastian St. Cyr Mystery
. Number seven in this series featuring an aristocratic investigator in Regency England.
The Professionals
. Four college grads with no job prospects decide to go into business for themselves––as kidnappers targeting rich men. When they kidnap the wrong man, they are targeted by the law and the Mob.
Brad Parks:
The Girl Next Door
(Carter Ross). This third book in the Carter Ross series finds journalist Ross looking into the accidental death of a young woman, hoping to turn the tragedy into a human-interest story for his paper. But was the woman's death really an accident?
Richard North Patterson:
Fall From Grace
. Covert government agent Adam Blaine travels to Martha's Vineyard for his father's funeral. He begins to suspect that his father's death was murder, but his investigation exposes dark family secrets.
Thomas Perry:
Poison Flower: A Jane Whitefield Novel
. A cross-country thriller in which Jane must elude both the police and bad guys in an attempt to protect a man unjustly convicted of murdering his wife.
An American Spy
(Milo Weaver). CIA "Tourist" agent Milo Weaver is recovering from a gunshot wound that felled him in
The Nearest Exit
, and is more determined than ever to stay out of the spy game, become a regular working stiff and family man. But his old boss, Alan Drummond, drags Milo into his scheme to avenge the murder of 33 Tourists orchestrated by Chinese security agent Xin Zhu. I received a free review copy of this book and recommend it, though preferably for people already familiar with the preceding books,
The Tourist
and
The Nearest Exit
.
Andrew Vachss:
That's How I Roll
. Esau Till sits on death row, writing his memoirs. Not to justify his life, but to try to keep his brother safe after Esau is dead and gone.
Kate White:
So Pretty It Hurts: A Bailey Weggins Mystery
. Bailey, a young true-crime journalist, is invited to a winter weekend party at a music mogul's getaway home. When a young model is murdered, Bailey hopes she can solve the case before a coming blizzard traps the house party with a killer. Author White is editor-in-chief of
Cosmopolitan
magazine.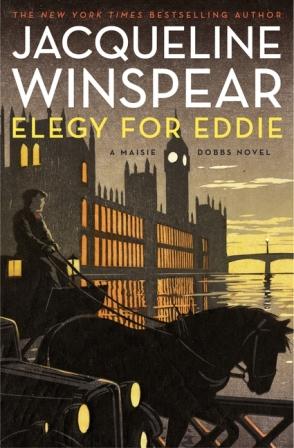 Kate Wilhelm:
Death of an Artist
. In the coastal Oregon town of Silver Bay, artist Stef dies in a tragic accident. But her mother and daughter are convinced that her death was murder and that her boyfriend did it to gain control of her art and its potential earnings. Together with a retired NYPD police detective, they try to get justice for Stef.
Jacqueline Winspear:
Elegy for Eddie: A Maisie Dobbs Novel
. In the ninth book in the series, Maisie investigates the 1931 death of a young street peddler from her old Lambeth neighborhood in London.
Nancy Atherton:
Aunt Dimity and the Village Witch
. Amelia Thistle, a famous artist with rabid, stalker-y fans, wants to stay below the radar when she moves to the village of Finch. She also wants to investigate some family history about an ancestor who may have been the Mad Witch of Finch. Finch's Lori Shepherd and ghost Aunt Dimity help out.
Libby Fischer Hellmann:
A Bitter Veil
. Hellmann, known for her Ellie Foreman and Georgia Davis series, takes a new tack with this thriller, set in Iran during the 1979 Islamic revolution. Chicago student Anna falls in love with fellow student Nouri and they marry. She returns with him to his home and wealthy family in 1978 Iran. Soon their lives are transformed by the Ayatollah Khomenei's revolution; Anna's most of all as she loses all the freedoms she's been used to all her life and learns that nobody in her new life can be trusted, including Nouri.
Prague Fatale
(Bernie Gunther). Bernie Gunther, an investigator with Berlin's Kriminalpolizei, was forced out in the Nazi takeover and became a private investigator. Reinhard Heydrich, often called Hitler's Hangman, has just been named Reichsprotector of Czechoslovakia in 1941 and is throwing a big party to celebrate. When a member of Heydrich's staff is found murdered in a locked room, Heydrich forces Bernie onto the case. Bernie's investigations put him too close for comfort to some of Nazi Germany's most unsavory characters.
Donna Leon:
Beastly Things: A Commissario Guido Brunetti Mystery
. This is the 21st Brunetti mystery in as many years. I don't know how these authors do it. This time around, Brunetti is investigating the case of a mysterious man found dead in a Venice canal.
Phillip Margolin:
Capitol Murder
. This thriller about a terrorist plot to blow up a football stadium during a Redskins game (most explosive thing that's happened at one of their games for quite awhile) features PI Dana Cutler and attorney Brad Miller, who have appeared in two previous Margolin books.
Seicho Matsumoto:
Pro Bono
. When Kiriko Yanagida is spurned by the lawyer she consults to help her brother escape a murder conviction, she decides to take matters into her own hands.
Dorchester Terrace: A Charlotte and Thomas Pitt Novel
. Thomas Pitt, who started at the bottom in London's police has been made the head of Special Branch. His promotion may be his undoing, as he must contend with a possible terrorist plot to blow up a rail line to kill a visiting member of the Austro-Hungarian empire's royal family.
R. T. Raichev:
The Murder of Gonzago: An Antonia Darcy and Major Payne Investigation
. The duo of Antonia Darcy and Hugh Payne investigate what they believe is the murder of Lord Remnant in front of an audience while putting on an amateur performance of
The Murder of Gonzago
, the
Hamlet
play-within-a-play.
Ann B. Ross:
Miss Julia to the Rescue
. Number 13 in this comedic cozy series featuring an elderly lady in Abbotsville, North Carolina.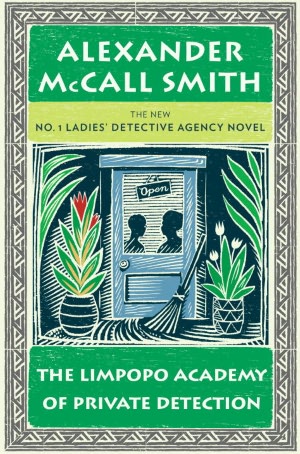 James Runcie:
Sidney Chambers and the Shadow of Death: The Grantchester Mysteries
. In this new series written by the son of the former Archbishop of Canterbury, Sidney Chambers is the young, handsome Vicar of Grantchester, a lover of cricket, beer and jazz. Along with his friend, Inspector Geordie Keating, Sidney investigates several crimes in Grantchester, including a murder, a jewelry heist and an art forgery. British mysteries featuring vicars are suddenly popular, what with this one and G. M. Malliett's new Max Tudor series, which debuted a few months ago.
Alexander McCall Smith:
The Limpopo Academy of Private Detection: No. 1 Ladies' Detective Agency
. Number 13 in this popular series about Botswana's Precious Ramotswe and assistant Grace Makutsi.
Joseph Wambaugh:
Harbor Nocturne
. A Los Angeles longshoreman falls in love with a Mexican dancer and both are endangered when she witnesses evidence of human trafficking. The San Pedro Harbor police and characters from Wambaugh's Hollywood Station series investigate.
Chris Grabenstein:
Fun House: A John Ceepak Mystery
. When a
Jersey Shore
kind of reality show begins filming in Sea Haven, Ceepak and his partner, Danny Boyle, have their hands full, especially when one cast member is murdered and another is in danger.
Victoria Thompson:
Murder On Fifth Avenue
(Sarah Brandt). Number 14 in this series about Sarah Brandt, a midwife in 19th-century New York City.
Do any of these upcoming books get your pulse racing? Do you know of any other good titles coming up in the next few months?