During these cold winter evenings, it's a luxury to sit by the fire and escape into a book, especially if the book comes equipped with a tough, pool-playing shamus named Alessandra Martillo.
Al is of Puerto Rican heritage. She grew up in New York City's public housing. Her father, a military man, was largely absent although he made sure his 6-year-old daughter knew how to defend herself and drummed it into her head that men are only after one thing. Al was sent to live with an aunt after her mother committed suicide when she was 10 years old. She ran away and lived on the streets for a year until she was rescued by her Tío Bobby. A career in the NYPD evaporated when Al was thrown out of the police academy. Al has serious problems with authority.
The Last Gig
begins, Al is working for PI Marty Stiles, an ex-cop who knows his stuff, but who's not above getting his hands dirty for his clients. Neither is he above having the hots for his employee. Even though Al made it clear she's not interested, he still can't keep his cool around her. When she wears low-rise jeans, "his tongue hangs out so far you could put a knot in it and call it a tie."
Stiles has an acquaintance, Daniel Caughlan, an Irish mobster and trucking company owner. Someone is hijacking his trucks, possibly for transporting drugs. Caughlin suspects he's being set up for a fall and someone close to him is involved. Although Stiles has had Al handling only minor investigations such as car repossessions, Caughlan hires Al because she's smart, stubborn, doesn't scare and "can take a punch." He wants her to name the traitor. It doesn't take long before Al is digging into the death of Caughlan's musician son 6 months earlier and she realizes it's much less straightforward than Caughlin thinks. It's also very dangerous for Al.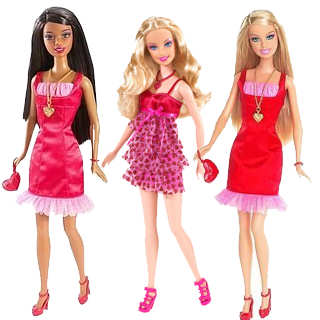 It's hard to imagine a situation that Al would consider
too
dangerous. She's courageous to the point of foolhardiness, probably because she's stronger and more coordinated than most men. Al is also beautiful. She's not a Barbie doll but "the kind of broad who could pitch a shutout against your softball team, hit one out herself, then drink you under the table after the game."
These same traits that make Al an exciting heroine in the style of Lisbeth Salander and Kathleen Mallory can also be a source of eye rolling and tedium when all the reminders of her attractiveness and strength start piling up. Still, as long as the reader accepts a near-superhuman heroine, it's easy to root for Al and enjoy Green's book. The author has a detailed knowledge of his characters' city and the music industry that employs some of them. Other than Al, the characters are believable people. The plot is engrossing and it moves at a satisfactory pace, but what makes the book is Alessandra Martillo. She's da bomb and I'll read the sequel,
Sick Like That
.
Moondogs
.
Kirkus Reviews
describes the book in this way: "The kidnapping of an American businessman in the Philippines sets in motion an odd series of events involving his estranged son, a hard-boiled cop who inspired a hugely popular film series and a ragtag strike force with special powers." That sounds good to me.
Death of a Red Heroine
. This is a book with another irresistible protagonist, Chief Inspector Chen Cao, head of the Shanghai Police Bureau's Special Case Squad. Dick Adler of the
Chicago Tribune
says, "Blends history, plenty of poetry and a compelling mystery: the murder of Guan Hongying, a former national role-model worker, a beautiful young woman who slipped from patriotic fame into loneliness and depravity... We get to see, smell, taste and hear an amazingly evocative portrait of a country."
I hope that wherever you are, you are safe and warm and have a good book to read.