Now that the Oscars have been handed out, you might think that Awards Season is over. Nope! It's time to start planning for mystery book awards. Do you think you'll have better luck on these awards than in your Oscar pool?
Edgar
The Edgars are awarded by the Mystery Writers of America. This year's awards ceremony will be in New York City on April 26. Here are the nominees for best mystery:
Ace Atkins: The Ranger
Mo Hayder: Gone
Keigo Higashino: The Devotion of Suspect X
Anne Holt: 1222
Philip Kerr: Field Gray
Sister MM
: Well, at least I've read one of these:
Field Gray
. I liked it, but it had a very complex time-hopping plot that I think will keep it from being a serious contender. After Georgette's post on Wednesday, I know I want to read
1222
. So, what the heck, I'll pick it as the winner.
Georgette
: I've read three of the five: the books by Holt, Kerr, and Higashino. They are so different from each other, I don't know which I'd say should win. One of the things I enjoyed about Holt's
1222
was the author's sense of humor coupled with her protagonist Hanne Wilhelmsen's astringent nature. A great combination. I loved the maneuvering between Higashino's Columbo-like sleuth and his brilliant adversary. Kerr's Bernie Gunther series is excellent, and
Field Gray
is a solid entry with a good use of settings. Atkins is good at making a reader care about his characters. Hayder is a talented writer who easily comes up with creepy plots and characters. I wrote all of these titles down on pieces of paper and then picked one out of a hat to predict the winner. It's Hayder's
Gone
. Anybody else want to make a prediction?
Della
: Since you already picked a name out of the hat I'll try to figure out the winner in a different way, Georgette. How often has a Japanese book been nominated? I think the judges will decide that Scandinavian mysteries have received a lot of attention in the last few years (think Stieg Larsson, Stieg Larsson, Stieg Larsson) and will choose Keigo Higashino's
The Devotion of Suspect X
.
Periphera
: I have to agree with Della on this one after reading in a review that it "has all the brilliant intricacy of the best Golden Age mysteries." That did it for me.
Maltese Condor
: I will throw the dice and put my money on Ace Atkins, because if it is anything like his Nick Travers blues series, it is one I would like to read.
Agatha
The Agathas are awarded for traditional mysteries first published in the US and are given out each year at the Malice Domestic conference in the Washington, D.C. area. This year's awards will be announced on April 28. Here are the current nominees for best novel:
Donna Andrews: The Real Macaw
Krista Davis: The Diva Haunts the House
G. M. Malliet: Wicked Autumn
Margaret Maron: Three-Day Town
Louise Penny: A Trick of the Light
Sister MM
: Hey, I read three of these! The last three. The pickings must have been slim this year if
Three-Day Town
won a nomination. It was not good. Not good at all.
Periphera
: I've only read two of the Agatha nominees,
Wicked Autumn
and
A Trick of the Light
. While I enjoyed
Wicked Autumn
very much (even blogged about it), Louise Penny is always a must-read author for me.
Georgette
: Well, this is an easy one for me. I've only read one, Penny's
A Trick of the Light
. I'm a Penny fan, and this book is wonderful. So I'll root for it and pick it to win. I remember your blog about the Malliet book, with its map, Peri. I love maps and wish all books contained them. Maps and a cast of characters list. You cheated, Sister. You didn't predict a winner, and you didn't specify why you didn't like Maron's book. I presume Peri predicts the Penny. And that she does it perilously and, uh, precociously.
Della
: Precisely. Did you know that Donna Andrews and Louise Penny have been nominated for five years in a row now and Penny has won the last four years? I think Penny will win this time too.
Sister MM
: OK, Georgette, if you want me to say what was wrong with Maron's book, I will. It was the first time she put Deborah Knott and Sigrid Harald together and I was excited about seeing Sigrid Harald again after a 16-year absence. Well, be careful what you wish for. Harald sleepwalked (grumpily) through the book, and Knott came across as a ditz who capped her ditziness with a classic too-stupid-to-live maneuver. Much as I love Louise Penny, I'm going to bet against her here and go with
Wicked Autumn
. I think the Malice Domestic people will like this revival of the traditional English village mystery, and especially its handsome MI-5-agent-turned-vicar protagonist.
Periphera
: Oh no Della, for Louise Penny to win five years in a row seems ostentatious. I'll change my mind and root for
Wicked Autumn
to give someone else a look-in.
Maltese Condor
: I consider myself fortunate to have all these books to look forward to. Donna Andrews is also up for a Lefty Award (given by Left Coast Crime), which is awarded to the best humorous mystery of the year. On the Lefty list, I can comment on Rita Lakin's
Getting Old Can Kill You
, because at present I am reading it and enjoying it completely. As for a winner, I'll put Penny in the lead because if I had to compare Andrews, who writes about things caroming along at a frenetic pace, and Louise Penny's calmer delivery, sanity will always prevail against insanity.
Anthony
The Anthony's are handed out each fall at the Bouchercon mystery conference. This year's Bouchercon will take place in Cleveland from October 4-7. Anthony nominees will be announced after April 30.
Dilys
The Dilys Awards are given by the Independent Mystery Booksellers Association. This year's award will be handed out on March 31. Here are the current nominees:


Tim Dorsey: When Elves Attack
G. M. Malliet: Wicked Autumn
Archer Mayor: Tag Man
Louise Penny: A Trick of the Light
S. J. Rozan: Ghost Hero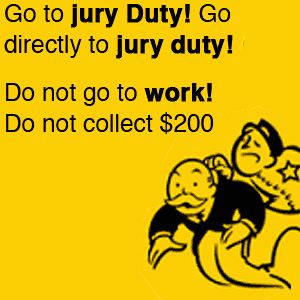 Sister MM
: I've read the Louise Penny and G. M. Malliet and would recommend both of them. This award is supposed to go to the book that independent mystery booksellers most enjoyed selling. I'll bet that was
Wicked Autumn
.
Georgette
: I've read other books by Dorsey, Mayor, and Rozan, but not these. I haven't read the Malliet. I've already predicted that this Penny book will win the Agatha, so I won't predict it to win the Dilys. I doubt the Dorsey will win because it's set at Christmas, and I don't think the IMBA will choose a Christmas book. I'm hoping the Mayor book will win because I love quirky Brattleboro, Vermont, the setting of Mayor's Joe Gunther police procedurals, and I want an excuse to read
Tag Man
.
Della
: Dorsey's books are of the nutty Floridian school of mystery. I enjoy them, but I think the booksellers will go for something more serious. I'm predicting the Rozan book,
Ghost Hero
. Either of those words in the title would make me forecast it for the winner. It feels like a Rozan year. Don't ask me why. I don't know.
Periphera
: I can only vote on titles here, and the complete title of the first nominee listed is
When Elves Attack: A Joyous Christmas Greeting from the Criminal Nutbars of the Sunshine State
. With such a dilly of a title, how can it not win a Dilys? Besides, all those customers trying to remember the title must really amuse booksellers.
Maltese Condor
: If I could take only one of these into a waiting room where others are busy reading one of Ken Follet's megabooks (long wait), I would pick
Wicked Autumn.
Dagger
The (international) Crime Writers Association has been giving out the prestigious Dagger awards for 56 years. Various Dagger awards are given out in the summer and fall. Nominees for this year's awards haven't yet been announced. Just to show how seriously the Brits take their mysteries, some of the Dagger award ceremonies are even televised!
Periphera
: D'ja know? CWA was founded in 1953 by author John Creasey, who wrote over 600 mysteries under 28 known aliases. He once said that even he couldn't remember all his pseudonyms and books!
Georgette
: My head is spinning! How did he find the time to found the CWA when he was writing those HUNDREDS of mysteries? Was the man human? Even if he'd only written his books featuring the Toff or the George Gideon books (as J. J. Marric), he'd have had reason to be proud.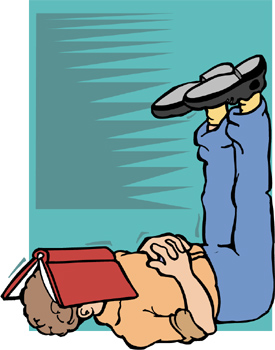 Della
: Creasey makes me feel like a layabout. He must define the word workaholic or at least writeaholic. He didn't even use a computer. His publisher must have employed a whole herd of editors just for him. According to Wikipedia, romance writer Barbara Cartland published even more books: 722. I haven't read a single one. I was just looking at the 2010 Dagger Awards and saw that Mo Hayder's
Gone
was nominated for a Steel Dagger. How is it now nominated for a 2011 Edgar?
Sister MM
: I know the answer to that one.
Gone
was first published in the US in 2011, so it's just now eligible for an Edgar. The first UK edition was published in February 2010, and the Steel Dagger awarded in 2010 considered books first published in the UK from June 1, 2009 through May 31, 2010. By the way, one of my favorite bloggers, Karen from Euro Crime, keeps a running list of all books that meet the publishing criteria for Dagger consideration. If you want to see the current list, you can find it here:
International Dagger Speculation (2012)
.
Maltese Condor
: One 2012 Dagger award has been bestowed on an excellent author. The prestigious Diamond Dagger lifetime achievement award has been given to thriller writer Frederick Forsyth. My favorites of his are
The Day of the Jackal
, which was his first, and
The Odessa File
.
Check out the
Stop, You're Killing Me!
site for a complete list of mystery book awards.