Let's play a little game, shall we? The Material Witnesses have compiled a few photos of some of our favorite authors. Your mission, should you accept it, is to tell us in comments which ones you can identify. Maybe you'll recognize the photo and maybe our little clues will do the trick. Even if you can't ID an author, how about guessing which sub-genre he or she writes? Does that rough-looking character pen hardboiled tales? Or are appearances deceiving, and he's actually a cozy writer?
1.
She may speak with a southwestern twang, but her police procedurals are set "across the pond."
2.
The author in the center needed only one draft to write his mysteries set in Manhattan.
3.
Usually his books are earthy, but one novella is set on the Moon.
4.
One of this author's protagonists looks just like him––moustache, cat and all. Not to mention tall, handsome and well-dressed, though our author keeps his character dressed in denim suits long after their past due date. Our peripatetic author sets his mysteries in a European country known for its flowers, and in Maine.
5.
One of the most prolific mystery writers ever, this author was also the founder of the prestigious Crime Writers Association.
6.
Perhaps she's plotting one of her books with supernatural elements or another set in a different age.
7.
With the publication of the eighth book in her popular series already announced for August, I suppose she felt she deserved a little "me" time.
8.
This dude writes about open spaces and unusual people, including the Basque people who populate his area. We don't think he can be taken for his main character, but what do you think?
9.
Born in Pennsylvania before 1900, this American Queen of Mystery courageously went public about her radical mastectomy in the 1940s.
10.
Many of her books involve themes of guilt and paranoia.
11.
This icon of the Golden Age was also a serious academic writer.
12.
This writer was in her mid-teens when she wrote her first book to entertain her sick brother. It was mysterious, but not a murder. She wrote several Golden Age mysteries in the 1930s and 1940s, and her books are still being published 90 years after the first came out in 1920.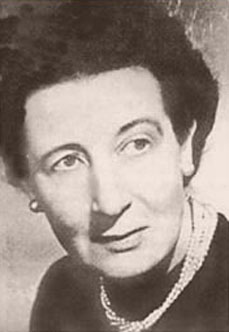 13.
This Golden Age author and her detective were both born in the Scottish Highlands.
14.
His bleak view of the world gave us some killer novels.
15.
Do you detect the resemblance to his famous son?
16.
This writer's plan was to create a hero who was a civilized, attractive man with whom it would be pleasant to talk, but much less pleasant to fall out. The protagonist is a Detective Inspector of the CID with a Scottish first name.
17.
This author writes two series about intrepid women who live in the land down under.
18.
His books have attention-grabbing titles, and his re-source-full protagonist lives to see his stories in print.
19.
This author's first writing was not crime fiction. His policeman solves crimes in a changing society, the birthplace of his creator.
20.
No need to guess these two authors' names. Just guess what kind of books they write.