Georgette Spelvin
: Céad Míle Fáilte! St. Patrick's Day is a day when many of us wish we were Irish, not just for an excuse to go pub crawling, but because the Irish are so dang wonderful. Take their music, whether ancient or rock 'n roll, for one thing. How cool is U2's "
Beautiful Day
"?
Sister Mary Murderous is entertaining houseguests and won't be joining us in this conversation. I think her guests are Irish. Or, maybe they simply know how to party like the Irish while they watch the NCAA March Madness basketball games this weekend. They'll all be wearing green today. Or perhaps just looking green after eating too many of Sister Mary's unbelievable pecan/coconut/caramel cookies.
Maltese Condor
: When I began to think about the day designated for the wearing of the green it made me consider my past reading of books that have a little green in them.
In
Red, Green, or Murder
by Steven Havill, no one would consider Posadas ex-Sheriff Bill Gastner green, and he would rather they didn't consider him fragile either as he investigates the death of a friend.
Leave the Grave Green
, writes Deborah Crombie,
 as she leads Duncan Kincaid and Sgt. Gemma James into a series-long romantic relationship, which leaves many green with envy. They should be keeping their mind on the drowning/murder of a disliked man.
Celia Grant, a professional horticulturist with a green thumb, discovers a dead body under her landscaping in
Green Trigger Fingers
by John Sherwood. Naturally, she wants to solve this case herself.
The last mystery written by Clyde Clason was
Green Shiver

in 1941, and it revolved about the rarest of green jade.
A wealthy man gets blown to smithereens in W. J. Burley's
Wycliffe and the Pea-Green Boat
, and the Chief Superintendant has to wonder if the man's son has a case of the green-eyed monster.
It has been so long since I read
Greenmask!
by Elizabeth Linington
 that I believe I was green and recycled it.
The Green Plaid Pants
is a mystery by Margaret Scherf that revolves around a pair of trousers purported to belong to Bonnie Prince Charlie. Personally, I have seen plenty of these on greens.
Not red, but
Green for Danger
, writes Christianna Brand in one of her Inspector Cockrill series. The victim actually might have turned a little green at the gills before expiring.
Kerry Greenwood has Phryne Fisher competition dancing for long hours in
The Green Mill Murder
, and she has to eat her greens to keep her strength up, like Popeye, to solve a case with roots in the Great War.
I can't overlook the perennial favorites
Green Eggs and Ham
by Dr. Seuss and the song "
It's Not Easy Being Green
" by Sesame Street's Kermit the Frog. Believe it or not, Kermit wrote a book of the same name.
Della Streetwise
: Easier to think of Kermit croaking a song than writing a book with those webbed fingers. MC, all those Green titles make me think of a green Ireland. Lush green grass and shamrocks, legends and myths. Kissing the Blarney Stone. Leprechauns. Irish whiskey, Irish coffee. Irish writers and Irish mysteries. Here are some mysteries set in Ireland:
In the Woods
blew my socks off. It didn't give me much of a sense of Dublin, the physical place, but it gave me a distinct sense of the emotional place of yearning and the paths her characters took to arrive there. Yearning for closure of a tragic childhood mystery. Yearning for an everlasting peace. I liked her next two Dublin murder squad books involving some of these characters,
The Likeness
and
Faithful Place
. I can't wait for the fourth,
Broken Harbor
.
In
The Wrong Kind of Blood
, by Declan Hughes, Ed Loy is a down-on-his-luck private eye in Los Angeles. He returns home to Dublin for his mother's funeral and an old friend hires him to find her missing husband in the first book in this hard-boiled series.
A Stone of the Heart
, involving the killing of a Trinity College student. My favorite series book is
Kaddish in Dublin
, in which Minogue investigates the murder of Paul Fine, the son of Chief Justice Fine.
John Banville's Dr. Quirke mysteries contain dazzling writing. They're published under his pen name, Benjamin Black. Quirke, a hard-drinking pathologist, uncovers a mess when he looks into the death of a maid named
Christine Falls
in 1950s Dublin. The fifth book in this series,
Vengeance
, is due in August.
Georgette Spelvin
: You mentioned some great books, Della. I'll add some more:
The Death of a Joyce Scholar
is must reading for people who visit Dublin, either in person or through the pages of their books. The last in this series is the excellent 2002 book
Death in Dublin
, in which two illuminated manuscripts from the four-volume Book of Kells are stolen from the library of Trinity College and a security guard is killed.
Detective Inspector Jack Lennon is Stuart Neville's protagonist in a terrific hardboiled series set in Belfast.
The Ghosts of Belfast
kicks it off by introducing Gerry Fegan, who's just been released from prison. He's troubled by the ghosts of those he killed for the IRA, and he wants to lay them to rest.
Another excellent hardboiled series: Ken Bruen's Jack Taylor books set in Galway, beginning with
The Guards
. Ann Henderson shoves former Garda Síochána member Jack Taylor off his barstool to investigate the death of her daughter Sarah, called a suicide by the cops, but Ann says no.
Patrick McGinley's 1978 book
Bogmail
is a beautifully written tale about what having committed a murder does to the murderer. Roarty, the book's main character, is a pub owner who says about his absent daughter's lover, "He must be destroyed," and before too long, he is. The other characters have the habit of dropping in at Roarty's bar for a drink, and it's a pleasure to listen in on their conversations.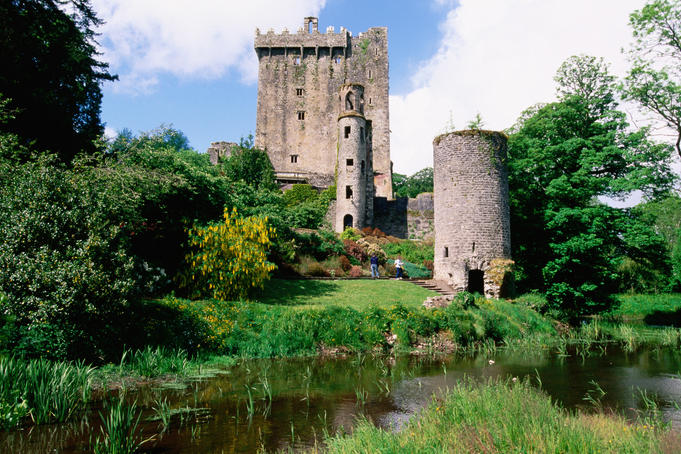 I also enjoyed
The Third Policeman
by Flann O'Brien (a member of The Holy Irish Trinity: James Joyce, Samuel Beckett, and Flann O'Brien). A very bizarre novel, and if you are fond of surreal elements with your mystery, you might like it too. Another great read is O'Brien's
At Swim––Two Birds
, an inventive comic masterpiece about a lazy college student in Dublin who spends much of his time reading or in bed. This is a Russian nesting doll of a book, in that O'Brien's narrator is himself working on a novel about an author whose characters give him an incredibly hard time.
Skippy Dies
was long-listed for the Man Booker Prize. It's not a mystery, but a tender and hilarious 670-page novel that begins with a death by doughnut. It's set at an elite all-boys Catholic prep school in Dublin.
Joyce, Beckett, and Flann O'Brien are must-reads. And a couple more not to be missed: William Trevor, who's been nominated for the Booker five times and has won the Whitbread Prize three times (try the lovely
Love and Summer
), and Roddy Doyle (try his Barrytown Trilogy).
Peri, your thoughts?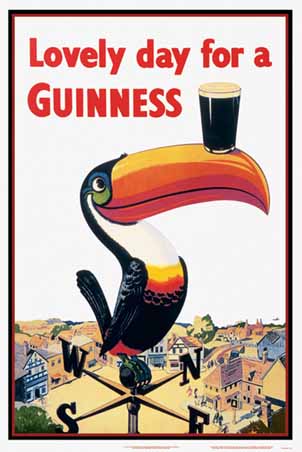 Periphera
: When you think of an Irish-American celebration for Saint Patrick's Day, what springs to mind? Lush green countryside and parades? Green beer? Philadelphia has all that, but our "Running of the Micks" (yes, that
is
the name of the event) may be unique. It is an annual bash that includes a bus crawl of ten Irish pubs followed by a Rocky-like run up the Art Museum steps. Many have tried, but few have succeeded. Some participants insist that success depends on the number of green beers consumed beforehand. The only real mystery here is that no participant has ever died or been seriously injured during the event. The city keeps a few ambulances on standby, just in case.
Material Witnesses
: To all of you on St. Patrick's Day -- Sláinte!