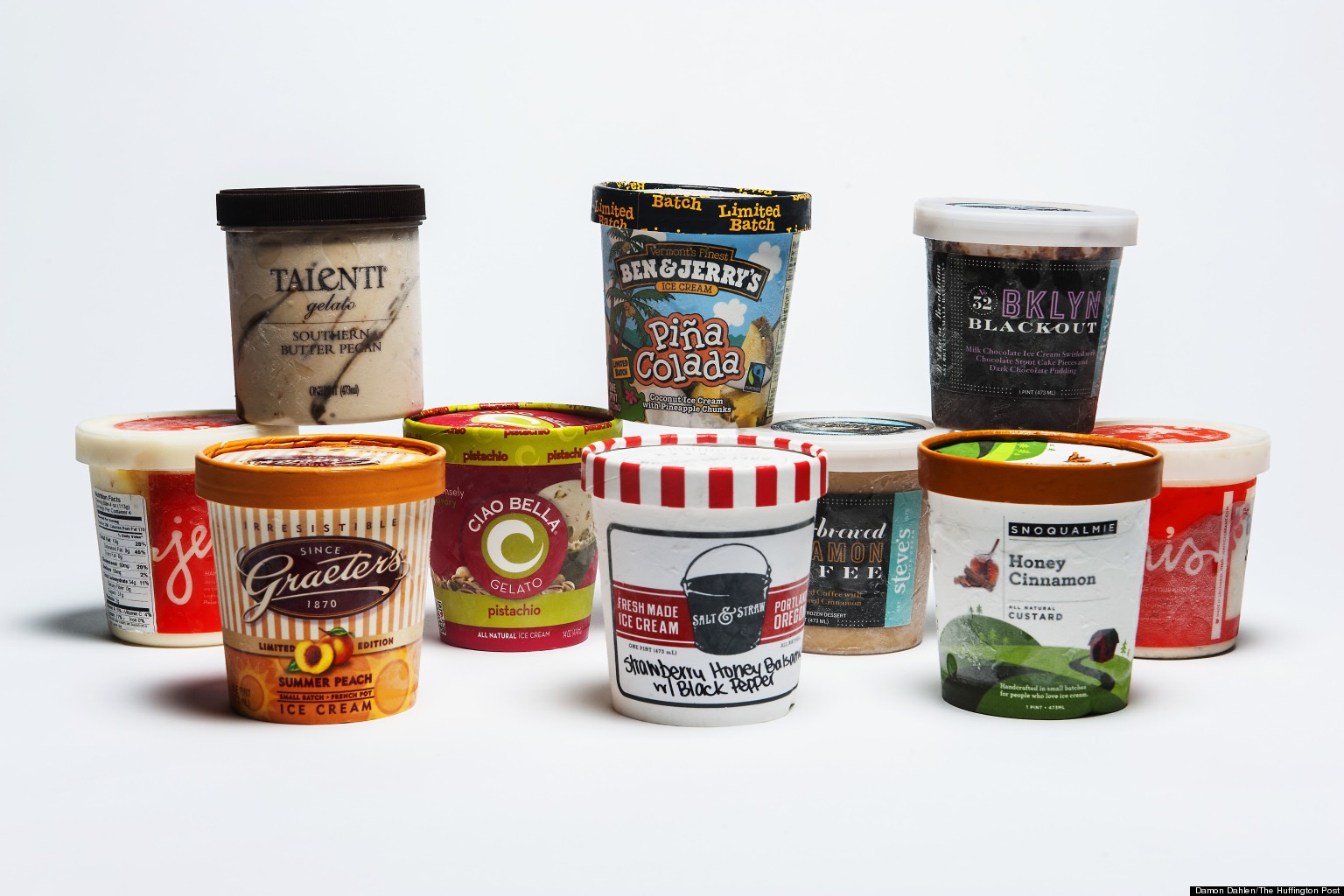 Photo credit: Damon Dahlen, Huffington Post
Remember that childhood summer chant: I scream, you scream, we all scream for ice cream? Well, we all yell for good books, too. In fact, some of us Material Witnesses became so excited looking at books to be published this summer, we need more than one post to tell you about them. I'm going to begin our
Read Me Deadly
previews today by showing you some books that look very fun and suggesting ice cream to go along with them (see note at the bottom).
Before we get down to it, I want to check that we all know how to eat ice cream
tidily
while we're reading. People, this means
out of a bowl with a reasonably sized spoon
. You want to ensure that any suspense comes courtesy of your book's author—not via the drip of ice cream that threatens to splat on the pages. To this end, please see the pictures below. These ice cream-eating techniques are anathema near a book:
No
God, no
No
The Ice Cream Queen of Orchard Street
(Grand Central Publishing/Hachette Book Group). We initially meet 75-year-old Lillian Maria Dinello, the rich and ruthless ice cream entrepreneur who prefers knocking back a stiff drink to eating her own product, when she's in trouble for tax evasion. Writer Gilman takes us back to 1913, when young Malka Treynovsky immigrates to New York City with her Russian parents. Malka is abandoned months later, after being crippled in an accident, and is then adopted by the Italian ices peddler, Salvatore Dinello, whose horse-cart ran over her. The Jewish Malka is renamed Lillian and raised a Catholic. When things sour with her adopted family, Lillian and her new husband build a rival business that becomes the Dunkle's Famous Ice Cream empire.
Just about any ice cream would go well with this witty, rags-to-riches story set against a backdrop of events from 20th-century American history. An obvious choice is Rocky Road by Häagen Dazs. New York's Lower East Side, home of the Dinellos, isn't Brooklyn, but we chocoholics won't quibble with Steve's BLKYN Blackout, a "milk chocolate ice cream swirled with chocolate stout cake and dark chocolate pudding" and absolutely delicious. Or, you can pay tribute to the Italian Dinellos and the Treynovskys' trip across the Atlantic Ocean with Talenti's Sea Salt Caramel gelato. Its sea salt caramel base is unusually velvety and is studded with tiny caramel-filled truffles.
The Antiquarian
(translated from the Spanish by Joseph Mulligan) (Black Cat/Grove Press, June 3, 2014) is a book I'm really looking forward to, and maybe you should too, if you're a fan of exceptionally beautiful writing and the haunting, dark nature of works by Poe and Roberto Bolaño that investigate identity, madness, and guilt. The book is set in an unnamed South American country and is narrated by a psycholinguist, Gustavo (yes, he shares the author's first name). Gustavo receives a call from Daniel, a close friend and antique books lover, whom Gustavo hasn't seen for several years. Daniel is now confined to a mental hospital after murdering his fiancée and attempting suicide, and he tells Gustavo he wants to confess how and why he did it. Thus begins Daniel's bizarre tale, a digressive narrative filled with fables and dreams—and Gustavo's stint at playing detective.
A simple but oh-so-lovely Graeter's Vanilla (the whole vanilla bean is used) frees your brain to concentrate on what Daniel divulges. Or fortify yourself with small bites of the rich cheesecake taste of Jeni's Goat Cheese with Red Cherries ice cream.
Here's one I can't let pass, because (1) it's the first in a new crime fiction series featuring a former war correspondent who's now working the crime beat in Washington, DC, where wrongdoing isn't confined to the lowest economic class, (2) the author is veteran
Washington Post
foreign correspondent Neely Tucker, and (3) it's garnering rave reviews.
The Ways of the Dead
(Viking Adult/Penguin Group (USA), June 12, 2014) is based on the 1990s' Princeton Place murders. Reporter Sully Carter tackles the murder of a white girl in a predominantly black neighborhood. The victim is Sarah Reese, 15-year-old daughter of a federal judge with whom Sully already has a less-than-cordial relationship, and Sully's bosses are skeptical that he is competent to investigate. Word is that author Tucker has an ear for inner-city dialogue and a gift for inventive plotting. Fans of Elmore Leonard, George Pelecanos, and George V. Higgins, take note.
Since too many Washington, DC politicians take the low road, we'll take High Road's Peanut Butter Brittle. Unrepentant chocolate lovers, pick up Ben & Jerry's Chocolate Fudge Brownie.
Everything I Never Told You
(The Penguin Press HC/Penguin Group (USA), June 26, 2014), a first novel that's less a genre mystery than a literary novel reviewers are comparing to firsts by Ha Jin, Chang-rae Lee, and Chimamanda Adichie. Ng's teenage Lydia is the middle child of James Lee, a Harvard-educated son of Chinese immigrants, and his wife, Marilyn Walker, a blue-eyed Virginian who met James when she was a premed at Radcliffe in the 1960s. Marilyn abandoned her career plans to stay home in small-town Ohio to raise children Nathan, Lydia, and Hannah. Marilyn wants Lydia to be a doctor; James wants her to be happy and popular. When Lydia is found mysteriously drowned at a nearby lake in 1977, the already strained Lee family is shattered. This book contains exquisitely rendered characterization and an insightful examination of a family suffering the unbearable loss of a child they may not have known very well.
Even if I didn't have a thing for Russian novels, I'd want to open the blinds on the beautifully dreamy cover of Andrei Bitov's
The Symmetry Teacher
(translated from the Russian by Polly Gannon) (Farrar, Straus and Giroux, July 8, 2014). Postmodernist Bitov likes playing mind games with his readers, as did Italo Calvino, and this Russian nesting doll of a book should be a real doozy. We see confirmation of this very quickly, since "
The Teacher of Symmetry: A Novel-Echo
," appears on a second title page. This secondary novel is supposedly composed of eight chapters, written by an Englishman (A. Tired-Boffin), and features a writer protagonist named Urbino Vanoski and themes of obsession. It was published in 1937. Bitov remembers translating Tired-Boffin's novel into Russian, although he can't find evidence of the novel's existence anywhere, and therefore he can only tell us what he remembers about it. He's hardly a reliable narrator. Literary jokes, "physics-defying deaths," and "mysterious doorbells" abound; even space aliens make an appearance. Oh boy!
Obviously, this book is a candidate for reading with Ben & Jerry's Half-Baked ice cream. Another possibility is Humphry Slocombe's Russian Imperial Stout ice cream, which I haven't had the opportunity (or the nerve) to try. Another good companion for a monkeying-around read: banana ice cream such as Phin & Phebes Banana Whama.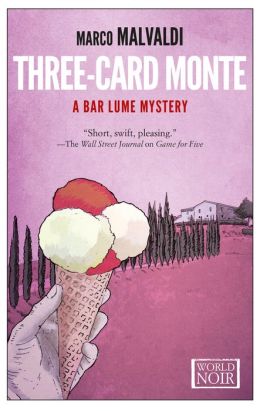 There are Italian police procedurals, noir, and featherweight romantic mysteries. Then there is the series by Marco Malvaldi, set in a coastal Tuscany town outside of Pisa, and featuring a quartet of geezers (in Sister's Mary's words), who like to hang out in Massimo Viviani's Bar Lume, playing cards and gossiping about what's going on in town.
Game for Five
, the first book, is told from the 30-ish Massimo's point of view. He is drawn into a murder when he helps a drunk customer report a dead woman in a garbage barrel to the police. It's a warm, lively, and funny read. Now, in
Three-Card Monte
(translated from the Italian by Howard Curtis) (Europa Editions/Penguin Group (USA), August 6, 2014), the ironic Massimo is once again obliged to investigate a homicide, aided by the passionate advice of his regulars.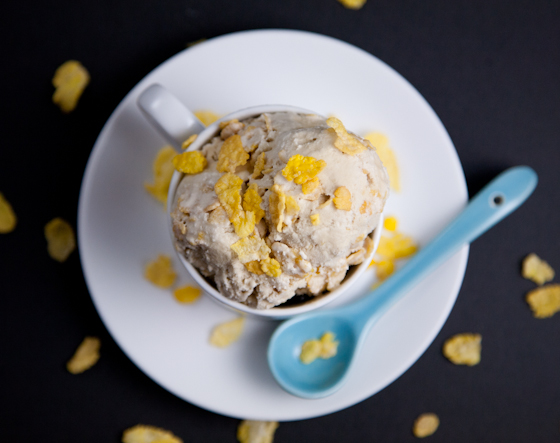 The book's cover looks like it's been steeped in a vat of raspberries. Choose a raspberry gelato or pick among some of these: Capogiro Gelato Artisans' Fico D'India (Red), made from cactus or prickly pears and tasting like watermelon; Nocciola Piemontese, a hazelnut gelato; and Uva Verde, made from green grapes. There's Graeter's Black Raspberry Chocolate Chip ice cream or Dr. Bob's Strawberries with Sour Cream and Brown Sugar. After hanging out in a bar, perfect hair of the dog (relatively speaking): Humphry Slocombe's Secret Breakfast, with its mix of vanilla ice cream with caramelized cornflakes and a dollop of Jim Beam.
After reading Jhumpa Lahiri's
The Lowland
, I'm ready for another novel that looks at the dynamics of an Indian family and their experience with tragedy and assimilation. In Mira Jacob's darkly comic
The Sleepwalker's Guide to Dancing
(Random House, July 1, 2014), Amina Eapen, a single woman in her 30s, is working as a wedding photographer in Seattle when her mother, Kamala, calls. Kamala and her surgeon husband, Thomas, emigrated from India to Albuquerque, New Mexico, in the late 1960s. This was after Amina's older brother, Akhil, was born, but before Amina's birth. Kamala and Thomas have never been happy in New Mexico; they become even more unhappy when Akhil dies in his senior year of high school. Now, Kamala tells Amina, "Your father is acting very strange." Amina returns to New Mexico and the problems presented by her mother, father, and her old lover.
Reviews of Jacob's book cite mouthwatering descriptions of Kamala's cooking, so be sure you have Neemo's Rajbhog ice cream already on hand. It's flavored with saffron, cardamom, almonds, cashews, and pistachios. Show you take the book's title seriously by eating the New Orleans Ice Cream Co.'s Café au Lait & Beignets ice cream, which tastes of cold brewed coffee and the toasty flavor of scalded milk. It's filled with real beignet pieces and finished with a sugary swirl. Plenty of coffee to perk up any sleepwalker and sugar for dancing energy.
I've always been intrigued by very elaborate doll houses. There's something eerie about them; their tiny little inhabitants look as if any minute, they'll actually begin living their tiny little lives. A mysterious cabinet-sized replica of a 1686 Amsterdam house is at the center of Jessie Burton's
The Miniaturist
(Ecco/HarperCollins). Johannes Brandt, a wealthy 39-year-old Dutch merchant trader, presents it to his 18-year-old bride, Nella Oortman, to keep her happy while he's away from home. Then, she has only his sister, Marin, to keep her company. The marriage between Johannes and Nella was arranged, and Marin makes Nella feel as welcome as the plague.

Nella hires a miniaturist to help her furnish and populate the cabinet house, and it soon presents as many secrets as it unlocks in Nella's new life. The book is very well researched, and its unusual characters, plot, and fascinating Dutch Golden-Age setting are causing a big stir. It's recommended for fans of Sarah Waters.
The Miniaturist
is due out August 26th, shortly before Labor Day. I'm going to grab it then and save it for a winter read. I'll pair it with Blue Bell's Gingerbread House ice cream, a special winter holiday offering that combines cinnamon ice cream with gingerbread pieces, sprinkles, miniature marshmallows and a swirl of vanilla icing. If you can't wait until winter and want to read it during the fall, Blue Bell's Dutch Chocolate ice cream would be great.
We have many more upcoming summer books to show you. Stay tuned for tomorrow, when Sister Mary Murderous takes the stage. Any bets she will have at least one upcoming WWII book to tell us about?
Note
: I hope you have great ice cream available locally (I gnash my teeth when I read about companies such as
Gelato Fiasco
, whose products aren't available here in California or through mail order) or make it yourself (more about this at another time!). If you're curious about the ice cream mentioned above, click on the following website links for information about flavors, locators, and orders by mail:
Steve's Ice Cream
,
Talenti Gelato and Sorbetto
,
Graeter's Irresistible Ice Cream
,
Jeni's Splendid Ice Creams
,
Phin & Phebes Ice Cream
,
High Road Craft Ice Cream & Sorbet
,
New Orleans Ice Cream Co.
,
Blue Bell Ice Cream
,
Neemo's Ice Cream
,
Dr. Bob's HandCrafted Ice Cream
,
Capogiro Gelato Artisans
,
Humphry Slocombe
, and
Salt & Straw
.
There are too many wonderful ice cream flavors—and artisanal and super-premium ice cream companies making them—to mention in this post. We Material Witnesses would love to hear about your favorites.