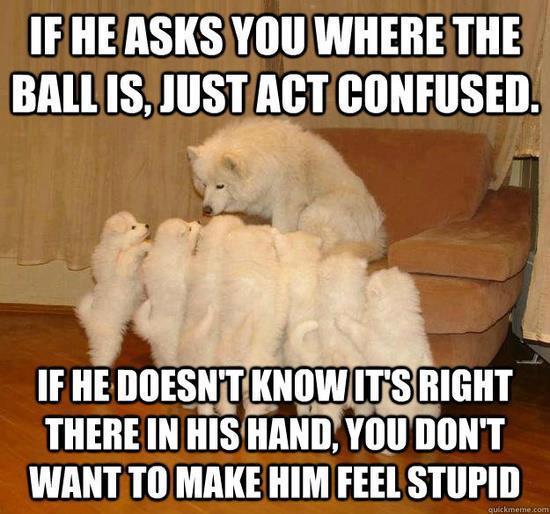 Today is Mother's Day, and all week, I've been thinking about my mom. She was warm and smart and an incredibly good sport. She had a jones for cleanliness that was somehow never exhausted.
("A little soap and water never killed anybody." "I can't believe you can sleep in this filth!" "I didn't ask who put it there, I said, 'Pick it up!'")
Despite daily setbacks, she never gave up on advising her five kids how to stay out of trouble or how to treat people.
("How many times do I have to tell you?")
When we misbehaved, it wasn't because we didn't know better. I wonder if some crime fiction characters would have benefitted from her guidance.
Unlike some lawbreakers, professional robber and occasional killer Crissa Stone is capable of cutting her losses and walking away if there's serious trouble.
("I don't care who started it, I said STOP!")
She's careful about the jobs she takes, and she doesn't kill when she doesn't have to. Mom would be appalled by Crissa's occupation
("Who taught you THAT? You didn't learn that in this house!")
, but she would applaud Crissa's attention to detail, resourcefulness, and toughness, as well as her love for her young daughter and loyalty to Wayne, her lover and mentor (we won't tell Mom he's in a Texas prison). Her goal is admirable: a big enough score to get herself out of the crime business, reunited with her daughter, and Wayne out on parole.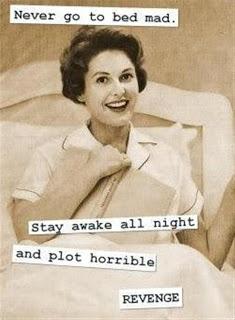 Frank and Marquis, this is not my mom!
In Wallace Stroby's third series book,
Shoot the Woman First
(Minotaur, 2013), Crissa hooks up with a couple of guys she's worked with before, Charlie Glass and Larry Black, and Charlie's cousin Cordell, to snatch a duffle bag of drug money from Cordell's boss, Marquis Johnson, a criminal kingpin in Detroit.
("Where are you going, and who are you going with? Do I know them?")
Events take a very bad turn. Crissa heads to Florida, to turn over Black's share of the loot to his family. This is not the straightforward handover Crissa might have hoped for
("Life isn't fair")
, but I wouldn't have expected anything easy, given my experience with writer Stroby.
Stroby reminds me a bit of Elmore Leonard. His lyrical writing, characterization, and spot-on dialogue can put a spit polish on any old plot vehicle, but his plot never drives like it's old. This one careens like a bat out of hell, thanks to Frank Burke, an ex-cop with nothing left to lose, who talks Johnson into hiring him to recover his money.
("You can't find it? Well, if you'd put things where they belonged, you wouldn't have this problem.")
Watching Frank methodically tracking down Crissa, whose sense of responsibility makes her linger in Florida, reminded me of that relentless semi driver after Dennis Weaver in Steven Spielberg's 1971 movie,
Duel
. A heckuvan original heroine, a villain out of your nightmares, and a pedal-to-the-metal look at good vs. evil and the role of fate in our lives. Whoa, Mama.
Let's let Mom have a crack at Paul Thomas's
Death on Demand
(Bitter Lemon, 2013). Four men get together six years ago for their annual boys' weekend. Two of them have soured marriages. A third, Christopher, complains that he can't just look in the phone book for a hit man to deal with his wife.
("If you can't say something nice, don't say anything at all.")
Three months later, Joyce dies in a hit-and-run accident, the first of a string of fatalities in Auckland, New Zealand, that runs to the present day.
("Always wear clean underwear in case you get in an accident.")
Two weeks ago, Christopher is diagnosed with a fatal illness. Now, Maori DS Tito Ihaka, exiled to the boonies from Auckland Central, is brought back to re-open the investigation that got him into trouble in the first place.
("I will always love you. No matter what.")
Ihaka is "unkempt, overweight, intemperate, unruly, unorthodox and profane." In other words, he's a maverick like Ian Rankin's John Rebus.
("So what if John's mom let him do it? If John's mom let him jump off a cliff, would you want me to let you do it too?")
Ihaka is also an absolute whiz at solving cases, much to the appreciation of enigmatic Auckland District Commander Finbar McGrail and DS Johan Van Roon, Ihaka's protégé and only cop friend. It rankles DI Tony "Boy" Charlton and DS Ron "Igor" Firkitt, because they hate Ihaka. There is prejudice against Maoris and and elbowing for position in the Auckland force. Like Rebus, Ihaka has a practical attitude about maintaining productive relationships with certain criminals and dispensing informal justice to those whom the law doesn't reach.
("You must think rules are made to be broken.")
Women find him very attractive.
This was my first Ihaka book, and I really enjoyed it. There are plenty of unusual characters, in addition to the complicated Ihaka, and their relationships and dialogue are very well done. The unspooling of this multilayered tale has an unpredictable rhythm, in that just when you think things are clearing up, Ihaka grabs hold of another thread, and you realize you were wrong. This book, the fourth in the series, can be read out of order, but I'll definitely be looking for the three earlier books:
Dirty Laundry
,
Inside Dope
, and
Guerilla Season
.
Whether you're a mother yourself or remembering your own mother today, I hope your Mother's Day is a wonderful one.