Summer seems to demand an assortment of books, because good weather opens up many places and times to read. I don't want the same book for reading on the porch in the evening that I want when I'm broiling on a beach towel. When I'm on the train, my book isn't the one I read in snatches on a camping trip. As fall approaches, I want to be ready with a book that makes me think. Publishers understand all this, and there's a terrific variety of books coming in the next few months. Here are some that caught my eye: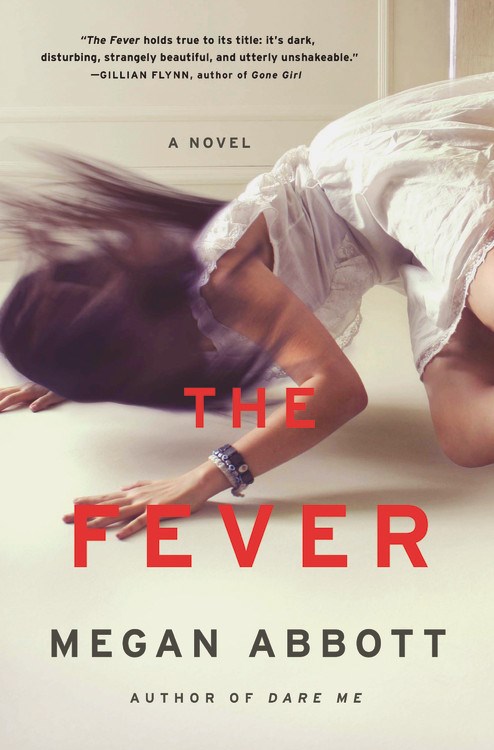 Wow, props to the cover artist of Megan Abbott's
The Fever
(Little, Brown and Co./Hachette, June 17, 2014), although cover and title alone don't earn the reviews praising its slow-burning fuse or explain the long queue already waiting for this book at my library. The Edgar and Barry Awards-winning Abbott must have been a hyperaware teenager, because her depiction of competitive high school cheerleaders in 2012's
Dare Me
is uncanny.
In her new suspense novel,
The Fever
, Abbott returns to teenage drama and its unsettling blend of vulnerability and emerging maturity at suburban Dryden High, where Deenie Nash, Lise Daniels, and Gabby Bishop are the "Trio Grande" of popular girls. Deenie is close to her dad, Tom, a teacher, and her older brother, Eli, a hockey-team standout. Tom and Eli are as nonplussed as everyone else when Lise's seizure during class is the first in a series that spreads mysteriously among the girls at Dryden. Is it a virus, mass hysteria, a bad vaccine? As rumor and contagion crank up tension at school and in town, Deenie tries to figure it out.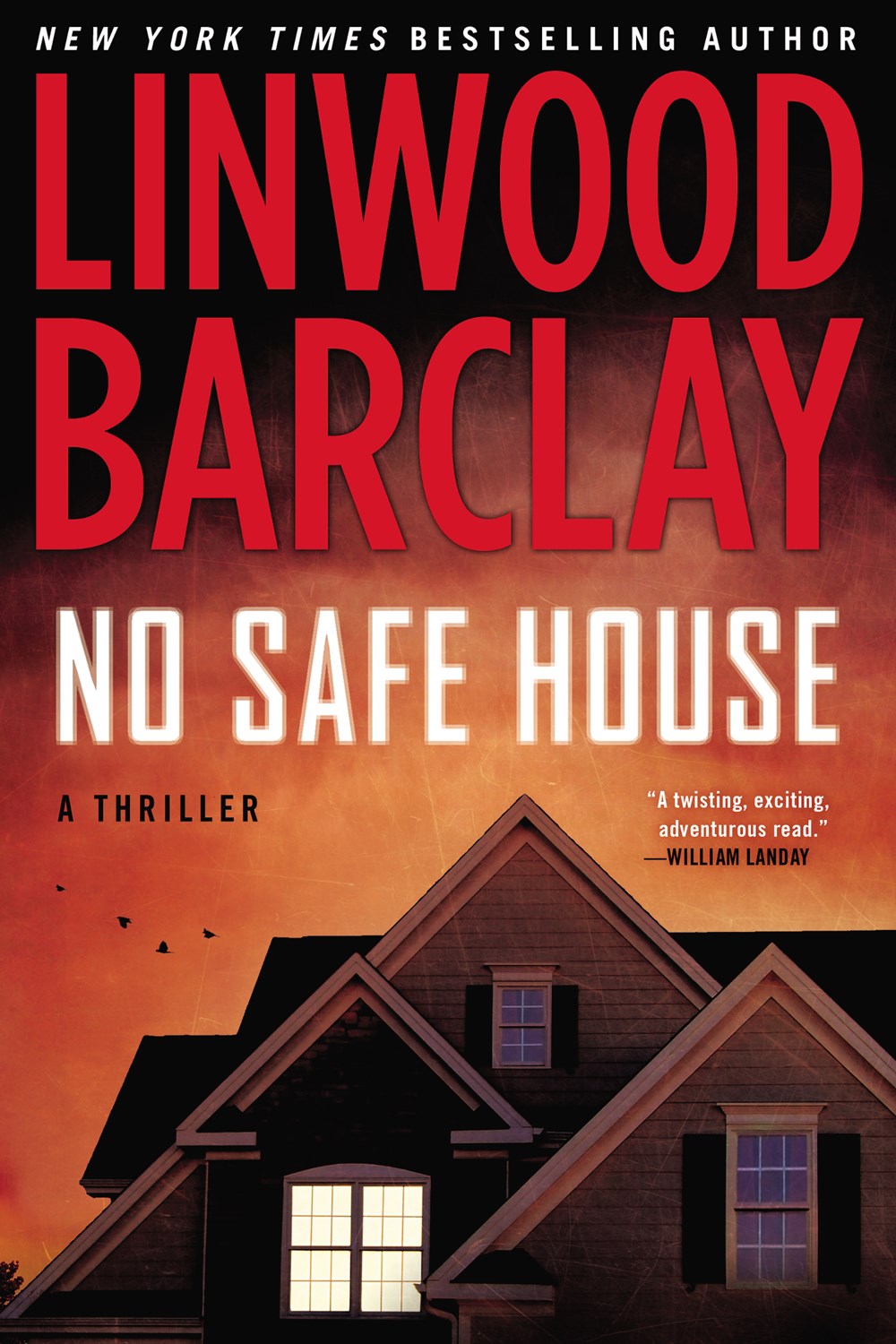 Best-selling Canadian writer Linwood Barclay gives us another thriller to read this summer. His
No Safe House
(New American Library Hardcover, August 5, 2014) revisits the Archer family seven years after the events of
No Time for Goodbye
. In this 2008 book, it is 25 years after troubled 14-year-old Cynthia Bigge woke up to discover her father, mother, and brother have vanished. Cynthia survived that and is settled down. She's happily married to Terry Archer and is the mother of a young daughter, Grace, when suddenly, the past threatens the family's survival.
It's not necessary to read
No Time for Goodbye
to enjoy
No Safe House
. Terry and Cynthia are still married, although living apart. Fourteen-year-old Grace is rebellious. When she does something dumb, Grace unwittingly opens the door for a lethal nightmare to walk in––and for us to enjoy Barclay's corkscrewing thriller, which places an ordinary family once again in an extraordinary predicament.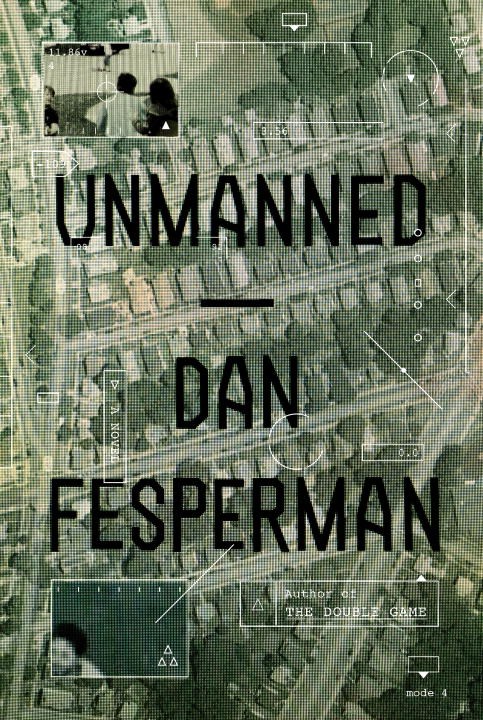 Dan Fesperman is well-known for his award-winning nonseries espionage books (see Stephanie DePue's
guest review
of his
The Double Game
) and his Vlado Petric series, about a police investigator in war-torn Sarajevo, Bosnia-Herzegovina. Knopf is publishing a nonseries book,
Unmanned
, on August 12th. I couldn't find any early reviews, but I'd say the book looks promising based on my previous reading experience, Fesperman's reputation, and the timeliness of its plot. Darwin Cole lives and drinks in a trailer in the Nevada desert. He has plenty of time to contemplate his career as an American F-16 fighter pilot, particularly a drone he was "piloting" when he saw a little Afghan girl fleeing on the drone's display screen. Power and money are at play in the military-industrial complex, and Darwin knows he's pinning a bull's-eye on his back when he teams up with three journalists to discover the identity of the anonymous intelligence operative behind that drone mission.
A year and a half ago, Dennis Lehane's beloved beagle, Tessa, was in the news. She was microchipped but not wearing her tags when she jumped the fence on Christmas. Despite Lehane's campaign to find her, as far as I know, she was never found. I thought about Lehane's love for his dog when I read his short story, "Animal Rescue." That short story is the basis for Lehane's hardboiled screenplay for Twentieth Century Fox. The movie,
The Drop
, stars James Gandolfini (in his last on-screen performance), Tom Hardy, and Noomi Rapace, and is scheduled to be in theaters this September. On August 19th, William Morrow will release
The Drop
as a paperback original. It's the story of former small-time criminal Bob Saginowski, who tries to turn his life around when he finds an injured pit bull puppy in his neighbor's trash, and meets a young woman named Nadia. Things are looking up; however, the neighborhood's Chechen mafia, a police investigation, the puppy's former owner, and Bob's own past threaten to bring him down.
I loved living in a small New Hampshire town, and I'll return there any way I can. Sue Miller offers a chance with
The Arsonist
(Knopf, June 24, 2014). In this book, she examines the fault lines exposed between Pomeroy, New Hampshire, residents and its summer people when a series of set fires burns down summer homes in the mid-1990s. Miller also takes a look at aging, how one defines a well-lived life, family, community, and the very idea of "home" when Frankie Rowley, now in her 40s, returns to the US from Africa, where she worked for 15 years. Her parents have now retired to their summer farmhouse in Pomeroy. The night Frankie arrives in Pomeroy is the night of the first fire. Frankie begins an affair with Bud Jacobs, the local newspaper editor transplanted from a job covering politics in Washington, DC. While Frankie and Bud try to figure out their next steps, the fires erupt, neighbor eyes neighbor suspiciously, and Frankie's mother worries about her father's declining mental status.
It's always good to identify books you can rely on to keep you on an even keel. Are you so cheerful you're beginning to irritate your spouse and friends? Drag yourself back to cold reality with a neo-noir writer such as Benjamin Percy. Down in the mouth after your World Cup team went nowhere? Timothy Hallinan's Junior Bender, the Los Angeles pro burglar coerced into private investigations for other crooks, is your man. In his fourth appearance,
Herbie's Game
(Soho Crime, July 15, 2014), the resourceful Junior is roped into an investigation by Wattles, a heavy hitter in the criminal world of the San Fernando Valley (I'm wondering if these crooks have their own version of Valley Girl Speak). Someone stole Wattles' list detailing the human links in a chain that separates Wattles from the professional hit he orders and the money he's paid for it, and people in the chain are turning up dead. Junior immediately suspects his old mentor, Herbie Mott, must be the list thief. Unfortunately, Herbie is in no position to answer Junior's questions, so Junior puts himself through the wringer, questioning his life choices and career and looking for the killer.
If you haven't yet met Junior, you're missing a treat. He's both honorable and willing to dispense his own justice if necessary. Hallinan's writing is witty, vivid, and philosophical; his descriptions and the predicaments he creates for Junior are laugh-out-loud material.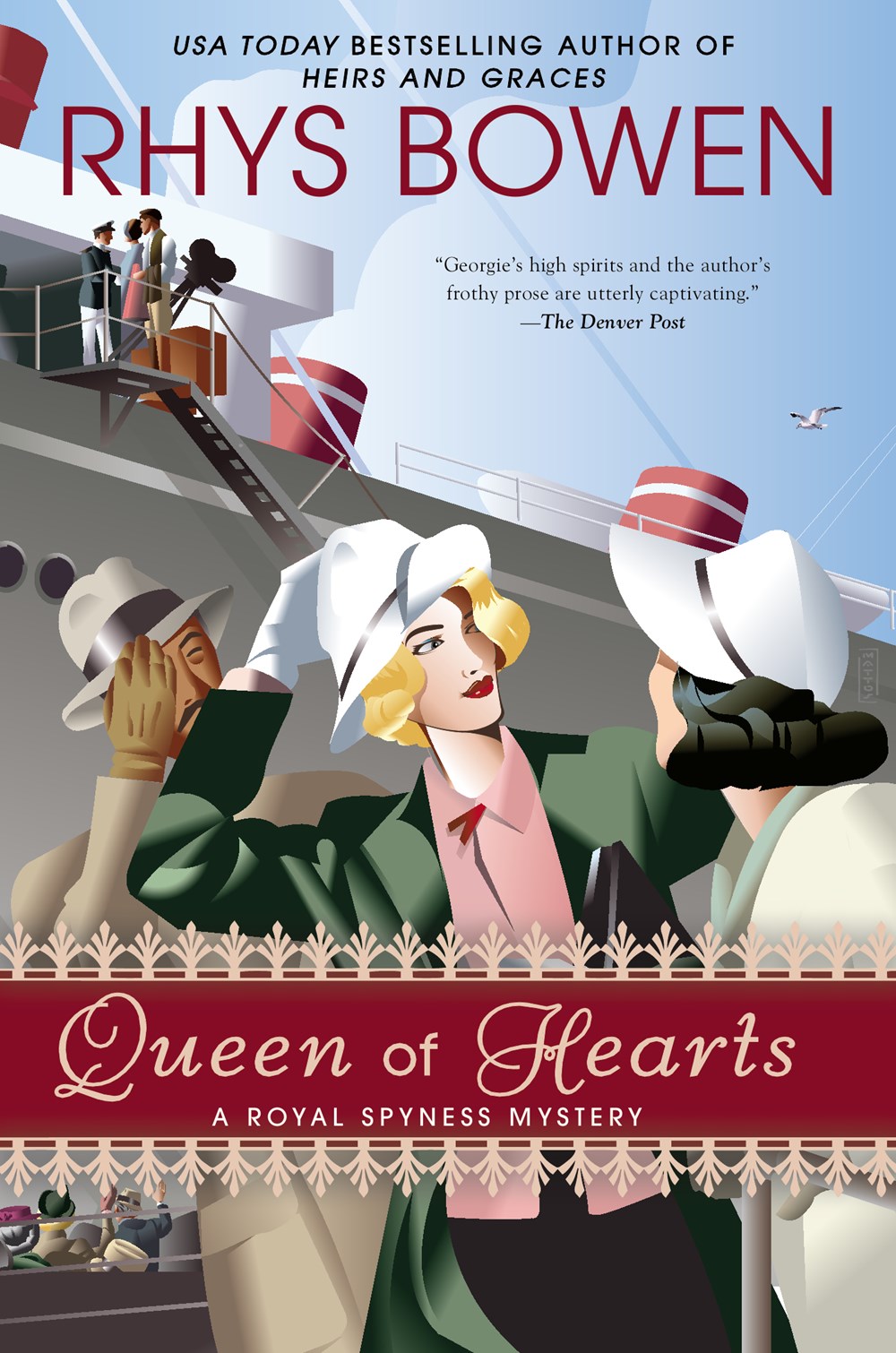 We all have them––series we've been meaning to try, but somehow haven't––and I'd be curious to hear about yours. One of mine is Rhys Bowen's Royal Spyness mysteries, featuring Lady Georgiana Rannoch, a distant cousin of George V, and 34th (or 35th?) in line for the British throne. I've heard these books, set in 1930s England, are charming and light-hearted entertainment. One might be just the thing to read outside on a break from work or to tuck into a tote for the beach.
Queen of Hearts
(Berkley Hardcover, August 5, 2014) is the eighth book in the series. Georgie's mother needs a quickie Reno divorce in order to remarry. Husband-to-be Max is paying, so Georgie joins Mother on a cross-Atlantic trip to America. Aboard ship, Georgie becomes involved in a jewel theft investigation headed by her beau, Darcy, while Mother's charms lead movie mogul Cy Goldman to cast her in his next movie. Sidelined from Reno, Mother and her party arrive at Cy's Hollywood home, only to have Cy fall out of character as a host and into character as a corpse. It's a good thing Georgie knows her role as sleuth, because she'll investigate his death.
Martha Woodroof's
Small Blessings
(St. Martin's Press, August 12, 2014) is a book about second chances and the meaning of family. Its protagonist, Tom Putnam, is a very kind man, a college professor whose life revolves around his academic department; the college bookstore, where an attractive new manager, Rose Callahan, has just arrived; and his neurotic, emotionally fragile wife of 23 years, Marjory. Tom had a brief affair with a visiting female poet 10 years earlier, but he faithfully cares for Marjory with the help of her no-nonsense mother, Agnes, who moved in to help him. Then Tom gets a letter from his ex-lover announcing their son is on his way to stay with him. This is the clarion call to change for these quirky characters, and man, do things take a bizarre turn. I'm not saying anything more, because you don't want to read anything approaching a spoiler. I cannot wait to read this book, Woodroof's first, which early reviewers pronounce "charming," and recommend to readers who enjoyed Gabrielle Zevin's
The Storied Life of A. J. Fikry
and Helen Simonson's
Major Pettigrew's Last Stand
.
Here's a book of historical fiction set in San Francisco shortly before World War II. Lisa See's
China Dolls
(Random House, June 3, 2014) features three young women: Helen, Grace, and Ruby. They meet at an audition for performers at the Forbidden City Nightclub and grow to depend on each other. We follow their stories, which each of them narrates, over a course of 50 years. Each woman has obstacles to overcome and her own secrets. Helen comes from a respected, traditional Chinese family in San Francisco's Chinatown, while Grace is an American-Chinese women who fled an abusive father in the Midwest. Ruby, from Hawaii, is Japanese, but she tries to pass as Chinese to remain employed as the US prepares for war with Japan. After the bombing at Pearl Harbor, the lives of these women change. Word from reviewers is that the book is rich in atmosphere and period details. See's depth of characterization makes the reader care about these women.
Have you read Australian writer Richard Flanagan's
Gould's Book of Fish: A Novel in 12 Fish
? It's a highly original epic of 19th-century Australia, set at a Tasmanian prison colony and recorded in a mysterious taxonomy of fish by forger and thief William Gould.
Flanagan's upcoming novel is
The Narrow Road to the Deep North
(Knopf, August 12, 2014). The book was published in Australia in 2013, by Knopf Australia, and hailed in reviews as "a masterpiece, the crowning achievement of Flanagan's career so far." In it, we follow the life of one man, Australian surgeon Dorrigo Evans, from World War II, when he is imprisoned at a Japanese POW camp on the Thai-Burma Death Railway, made famous by
The Bridge on the River Kwai
, to the present.
Flanagan took 12 years to write this novel and completed it on the day his 98-year-old father, Japanese POW no. 335 and a survivor of the Death Railway, died.