I don't know about you, but my brain just doesn't feel like functioning at its peak when the temperature gets above sweater weather. In the summer, I prefer books that aren't too long, complex or serious.
Patricia Wentworth
This summer, I've found the perfect books, and they're a blast from the past. Three-plus decades ago, I read all of Patricia Wentworth's Miss Silver series. I still have those old paperbacks, tucked behind the hardcovers on my mystery bookshelves.
Patricia Wentworth was born in 1878 in India, and sent back to England to school. Her first novel was published in 1910 and she went on to write 70 more, 32 of which were in the Miss Silver series. Her last Miss Silver novel,
The Girl in the Cellar
, was published in 1961, the year of Wentworth's death.
Miss Silver is a former schoolteacher, now a private detective––or private enquiry agent, as she prefers to call it. She's an unassuming old spinster who can usually be found knitting sweaters for the infant children of her niece, and chatting with others at whatever country home she may be visiting. When she's called on to investigate, it never seems to be a problem to invite her into a home as some distant relation or family friend who can sit unobtrusively off to the side and absorb clues.
Sounds like Agatha Christie's Miss Jane Marple, doesn't it? Miss Silver came first, though, appearing in
The Grey Mask
(1928) a couple of years before Miss Marple first made her appearance in print. And Miss Silver is more tight-lipped and has a harder shell than Miss Marple.
Miss Silver has a couple of secret weapons. The first is that nobody thinks she's anything but a harmless old bluehair, so they drop clues and revelatory comments around her with abandon. The second is that she has contacts within the police force who take her seriously. One is her old pupil, Chief Constable Randal March, and others are Scotland Yard's Detective Inspector Frank Abbott, and Detective Chief Inspector Lamb. (It's true that Lamb calls her a busybody, but he does pay attention to what she says, especially since she's adept at making him think he reached her deductions first.)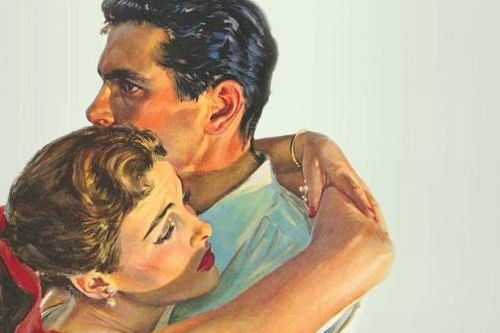 I'll admit that the Miss Silver novels are formulaic. Almost always, a young couple's romance is threatened by a murder, particularly because one of the couple is often Lamb's Suspect Number One. Maudie, as Frank sometimes thinks of her to himself, has a soft spot for young love and always manages to smooth the way for romance by unveiling the real killer. I could live with a little less of Miss Silver's quirks, repeated in each book, like her habit of giving a "deprecating cough" to indicate disapproval, but these things are to be expected in a long-running series and, after all, it's not the normal mode to devour the books one after another.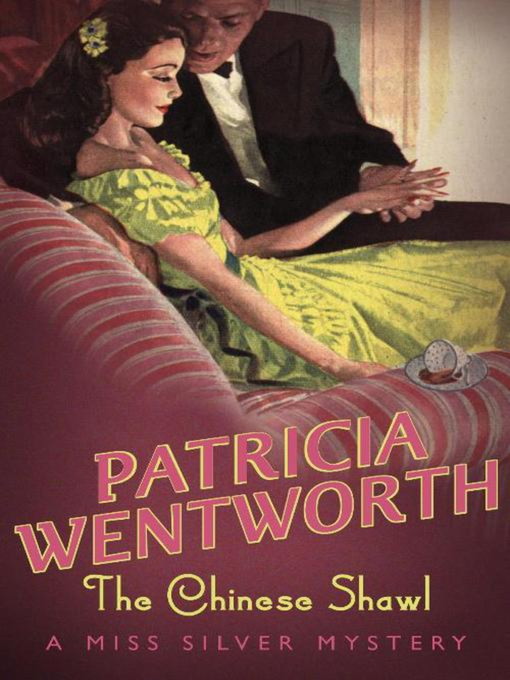 What I like best about Maudie is that she focuses on human nature to figure out the whodunnit. It isn't that she ignores physical clues, but rather that she interprets them through a prism of the characters' personalities, and human nature in general, to put them all together and reveal the only logical explanation. I'm not usually much of a cozy reader, but I do like traditional British mysteries, and a good character-driven story, which is Patricia Wentworth all over.
I've been listening to the Miss Silver books on audio, which has been particularly entertaining. They seem to be made for audio, and Diana Bishop, who narrates many of the books in the series, is terrific. Often, in books with a lot of dialogue, the narrator works so hard to differentiate the voices that it sounds silly. Bishop doesn't make that mistake, and the dialogue just flows.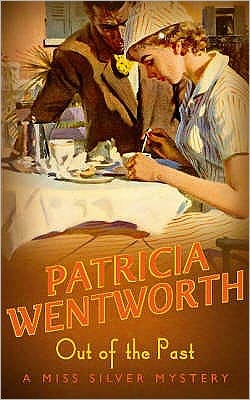 So far, I've listened to
The Chinese Shawl
(1943),
The Traveller Returns
(1948; originally published in 1945 as
She Came Back
) and
Out of the Past
(1953). In each case, there is one character whom it is a deep pleasure to hate and whose comeuppance is eagerly anticipated. Miss Silver unravels the tangle of clues like a bit of yarn the cat has been at, and presents a neatly woven solution, restoring order to the world and allowing the young lovers to start their lives together. Very satisfying when the summer heat leaves me feeling lazy!