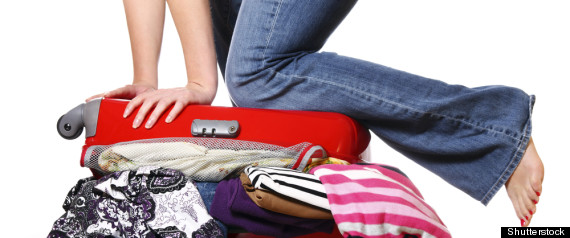 I'm on the train, traveling to northern California. This morning, I casually glanced at my watch and was horrified to discover I had 20 minutes to shower, iron my clothes, pack, fill the hummingbird feeder and bird bath, and water houseplants before I absolutely had to leave for the train station. (I'd say the birds and plants came out better than I did.) The book I grabbed as I burned rubber out the door is
Fear: A Novel of World War I
(trans. from the French by Malcolm Imrie; New York Review Books, May 2014). It's based on author Gabriel Chevalier's experiences on the front lines in The Great War and was originally published in 1930. Already in my handbag were Neely Tucker's
The Ways of the Dead
(Viking, June 2014), featuring Washington, DC investigative reporter Sully Carter, who digs into the killing of a judge's daughter and wonders if cold-case murders are related to it; and Rachel Howzell Hall's
Land of Shadows
(Forge, June 2014), with hard-as-nails Los Angeles homicide detective Elouise Norton looking into the death of a Jane Doe.
If you're traveling this Fourth of July weekend, I hope your preparations are less frenzied than mine this morning. You need to get a move on if you don't yet have a book to pack.
On Monday, I told you about Terry Hayes's thriller,
I Am Pilgrim
, and Lenny Kleinfeld's R-rated hardboiled black comedy,
Some Dead Genius
. While those two books make great reading anywhere, Josh Malerman's
Bird Box
(Ecco/HarperCollins, May 2014), is ideally read at night under the covers with a flashlight. It's an unsettling horror thriller set in a decimated dystopian world where people barricade their houses, cover their windows with heavy blankets, and wear blindfolds when venturing outside because seeing something––nobody knows exactly what––inexplicably drives people to deadly violence against themselves and others. Needless to say, this doesn't make anyone eager to answer a knock on the front door.
When the book opens, single mother Malorie has spent the four years since the birth of her two children, Boy and Girl, training them to use their ears and to obey her without question. She decides it's time to leave their Detroit house near the river and row a boat 20 miles downstream to what might be greater safety. Of course, they must do this blindfolded. As they feel their way to the river and make their perilous journey, we intermittently learn Malorie's backstory. The incessant high tension makes the ending somewhat anticlimactic, but holy Toledo, by the time I got there, I was so wrung out, I barely cared! This book about trust and adaptability was written by the lead singer and songwriter for the rock band The High Strung. (Is this fitting or what?) I wouldn't recommend it to someone who feels let down if ultimately all questions aren't fully answered.
Last year about this time, I enjoyed a terrific spy novel,
Red Sparrow
(Scribner, 2013), written by ex-CIA agent Jason Matthews (see Sister Mary Murderous's review
here
). Now, former BBC correspondent Adam Brookes gives us the benefit of his familiarity with China in a stellar book of espionage,
Night Heron
(Redhook/Hachette, May 27, 2014).
After a 20-year incarceration, Li Huasheng, also known as Peanut, escapes a high-security Chinese labor camp and makes his way to Beijing. There, Li approaches freelance British journalist Philip Mangan with an offer of top-secret information and the admonishment to tell his superiors that the night heron is hunting. Mangan passes this message on to a friend in the British embassy, and it rings a bell at the UK's Secret Intelligence Service headquarters. A plot is thus set in motion to steal Chinese missile secrets. We alternate between Li, Mangan, and British operatives in China and the SIS in London, with a few stops in the United States thrown in. The atmosphere is full of foreboding. When one assesses the interests and resources of the global espionage-industrial complex, various factions in the British SIS, and Chinese state security, the odds don't look good for the inexperienced Mangan and the decades-out-of-touch Li. I was struck by the role personal motives and frailties play in state affairs and grew to care so much about Brookes's characters, I had to fight off my impulse to peek at the ending. I wasn't as successful resisting the appetite for Chinese food this book inspired. Now I must wait for Brookes's next,
Midnight Blind
, due out in the UK on March 12, 2015.
Have a good weekend.